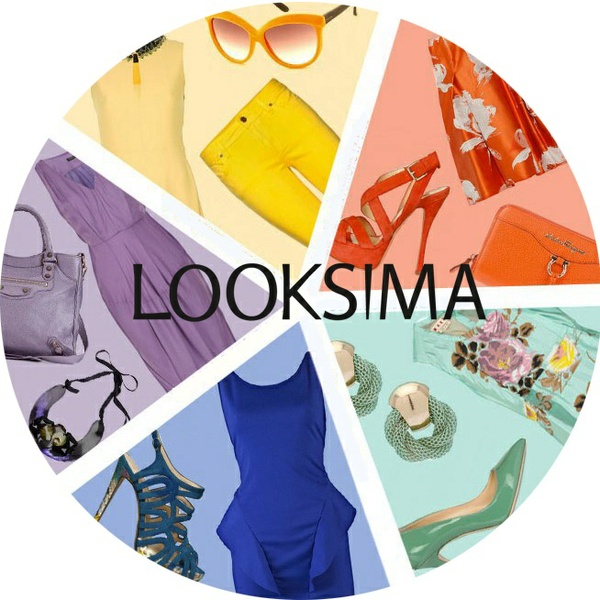 Hey ladies and lovers of all things beauty and fashion! I have something super awesome to share with you! I recently discovered information about a new website that fashionistas around the globe are sure to enjoy! It's known as Looksima!! A great way to connect with other stylish men and women who love to shop and create!
Looksima is a new online styling company that offers free personalized fashion advice tailored to your personal style for both men and women. Once you visit the Looksima site and sign up, you will be prompted to take the "Style Quiz". It's a series of about 19 facts for you to determine about yourself through pictures. If you've ever shopped or played around on JustFab, Stylemint, Polyvore, or even Shoemint, then you may already familiar with how this works but better.
After your style has been defined, Looksima stylists will make fashion selections for different occasions from business, to parties for you to choose from. Then you can choose what you want by clicking on the links by each look to go the the store selling the items that were chosen for you. My style is 50% GLAM! So true. I'm 29% edgy style and 21% girly with my style. This is totally correct because my style does tend to be a bit more "bolder" than most at times.
You saves tons of time and trouble out of fighting the crowds in the stores and shopping online. Styling with Looksima looks to be VERY promising for style lovers. Looksima takes the work out of fabulous finds for you. Once you sign up, you can also enter the $50 giveaway they have going on. Check it out. Fashion made easy….LITERALLY!
About The Looksima Styling Company
LOOKSIMA stands for Looks I Most Adore. Their mission is to provide professional and affordable stylist services to a wide audience. They go about achieving this by applying their very unique concept: they define your style and ask Looksima stylists to recommend looks for you for all kinds of occasions based on your style profile. You can then choose to buy what you like by clicking on the direct links provided next to each look, which take you to the direct stores selling the items.If you want to know what to wear to a party or a business meeting, or simply want to look stylish, LOOKSIMA is the right place for you! Styling with Looksima started in NYC at the end of 2011 and they are now based in two of the largest countries of the world: the US and Russia with offices based in New York, Los Angeles, and Moscow. Looksima relies on well-known professional stylists on both sides of the ocean to bring you the best of style and fashion tailored to you.
To all of my trendy and edgy fashionistas and fashiongents who can use a little help every now and then, check out Looksima, don't forget to follow me once you join (search: Neosha)!