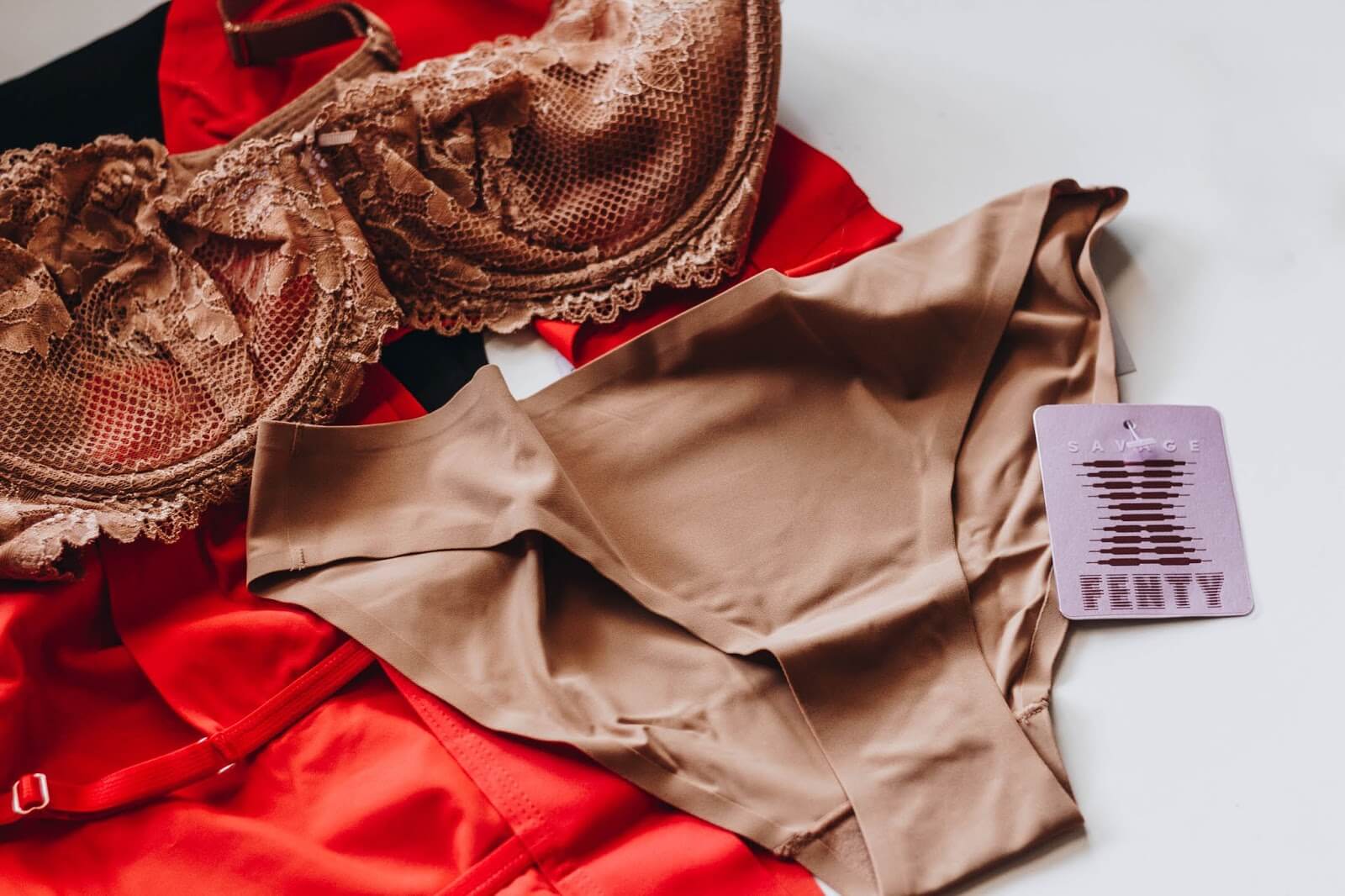 If you feel sexy inside and under your clothes… half-naked is the next best part.
In May 2018, Rihanna dropped yet another sister brand to her already popular Fenty empire. Enter Fenty x Savage – a lingerie line of intimates created to compliment a variety of shades and shapes. I wasn't surprised at this move based on her Fenty takeover alone. Her influence brings in big bucks.
Unlike many stan-crazed peeps who go out to buy any and everything their favorite celebrity puts out – I waited a long while. I love me some Fenty Beauty but even then I waited long before I made a purchase.
I was in cleaning mode in my space recently and was going through my underwear drawer. I have a lot of black and gray intimates. I like to keep things simple. I felt I needed a change so I took to my email. I remember signing up for their email list and they are forever having promotions. I love a deal. You can say this was a spur of the moment purchase… le sigh. But money flows to me baby!
There was an email for a 50% off promotion going on. 50% off all bras and panties. This brought me back to the good ol' days of when I use to feel fancy for buying things out of Victoria's Secret as a teen. The way Savage operates feels a lot like VS. Anyway, I purchased 3 sets of intimates to lust in.
I do have to say that my initial reaction to her collection of intimates was a bit underwhelming. I mean its Rihanna … modern day fashion icon. But then as someone who is also in business… I can understand especially as a new entity on the block. At the prices she's selling for, it's just too unrealistic to expect an elaborate Alexander McQueen meal with a Red Lobster budget.
I did manage to find a few items that caught my attention so I became a consumer. Here's what I've been wearing.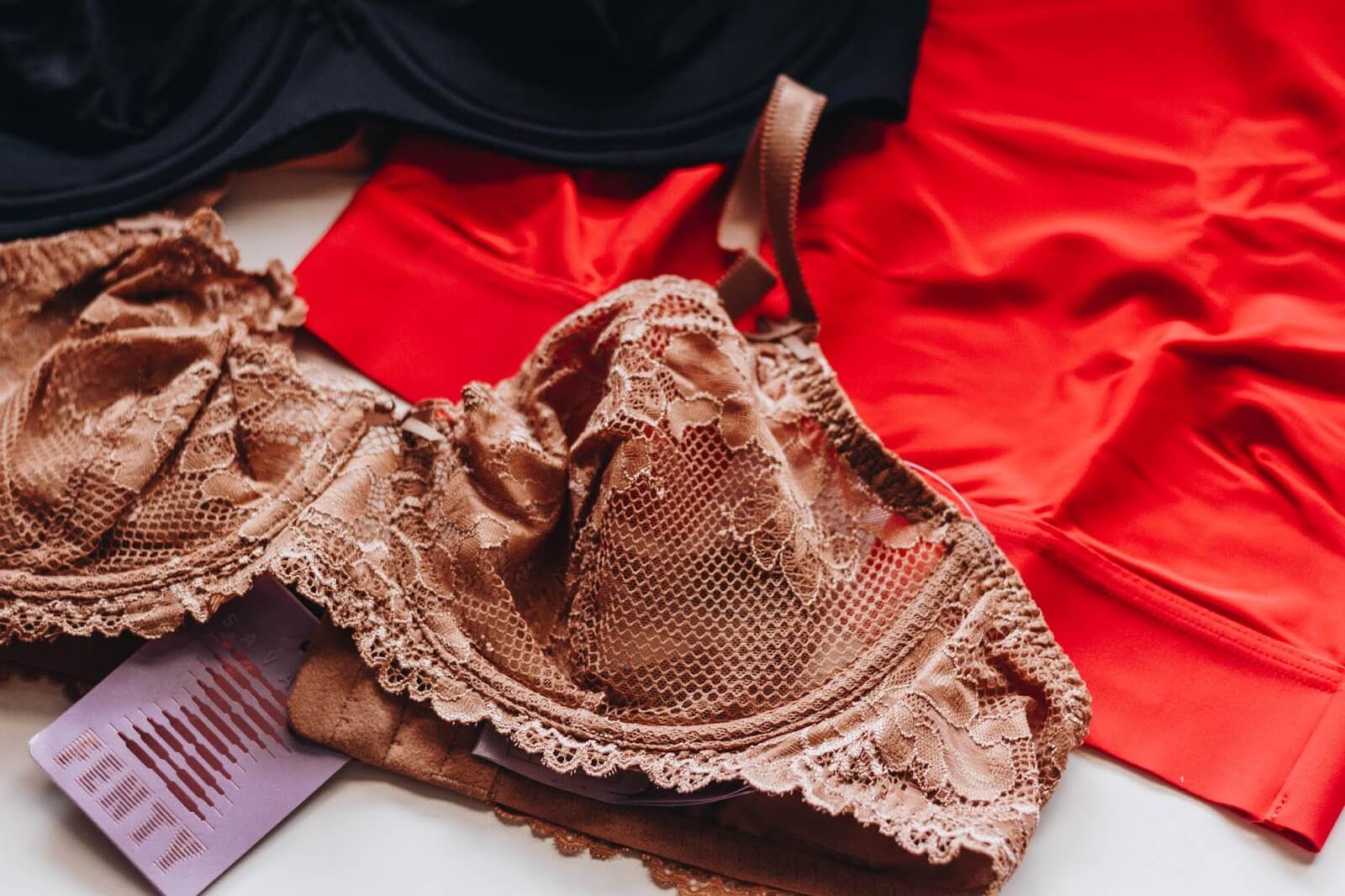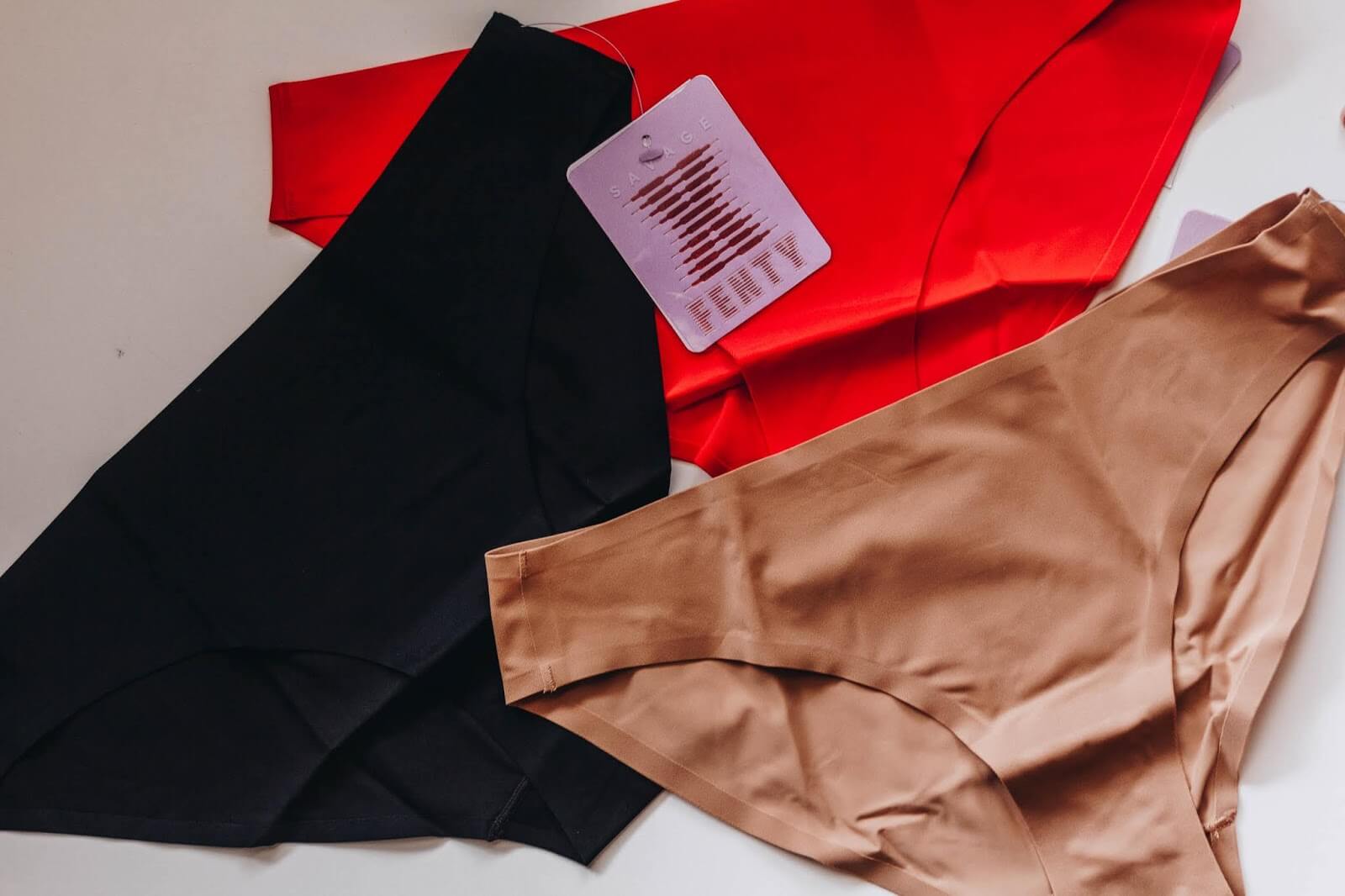 The Material
The microfiber underwear are my favorite. The lining is thin, feels great on my skin, and is just an overall nice panty. If you don't know by now – ladies, this is not a panty you should be wearing during your periods lol – get cotton or bamboo for that.
The high-neck bralette is decent. I do love the back design of it and how it feels! The lace bra has been quite lovely – literally the only fully lace bra that I now own.
How Does It Hold Up?
It's been a few months since I've made my initial purchase with this company so I've been able to get a lot of wear and experience. For me, all the items have been holding up quite well. I was actually kind of shocked. I'm sure using an intimates bag for laundry has attributed this as well. Great way to keep your bras and such from knotting or getting entangled while being washed.
Any Update?
I've since made 4 more orders – lol. Mostly due to me forgetting that this service is automated so if you don't "skip the month" when you have no plans to buy, you'll be getting that nifty little email saying you have a store credit to use. Here I am. Don't worry ladies, I have video to follow up to this post so you can actually "see" the pieces.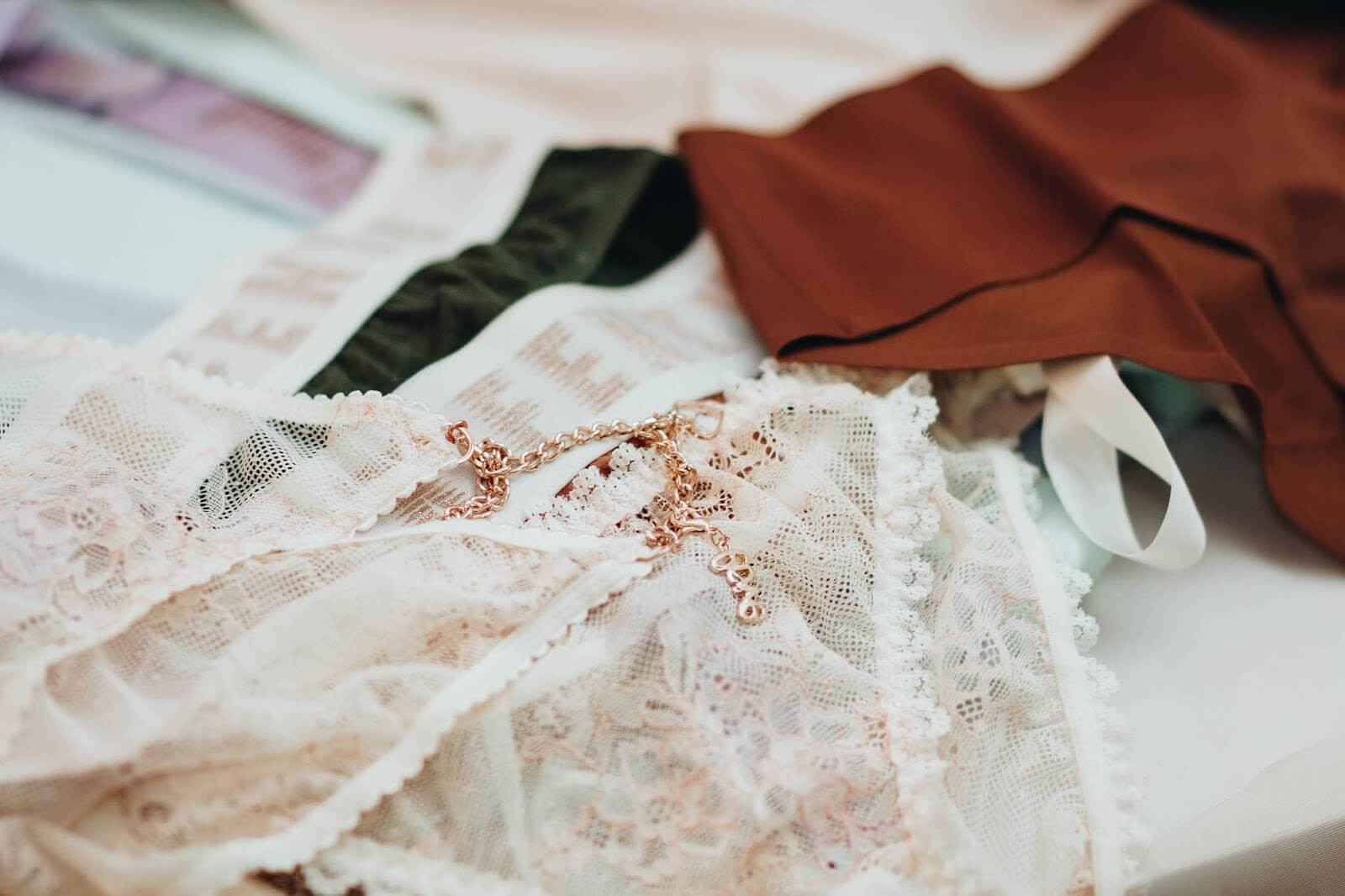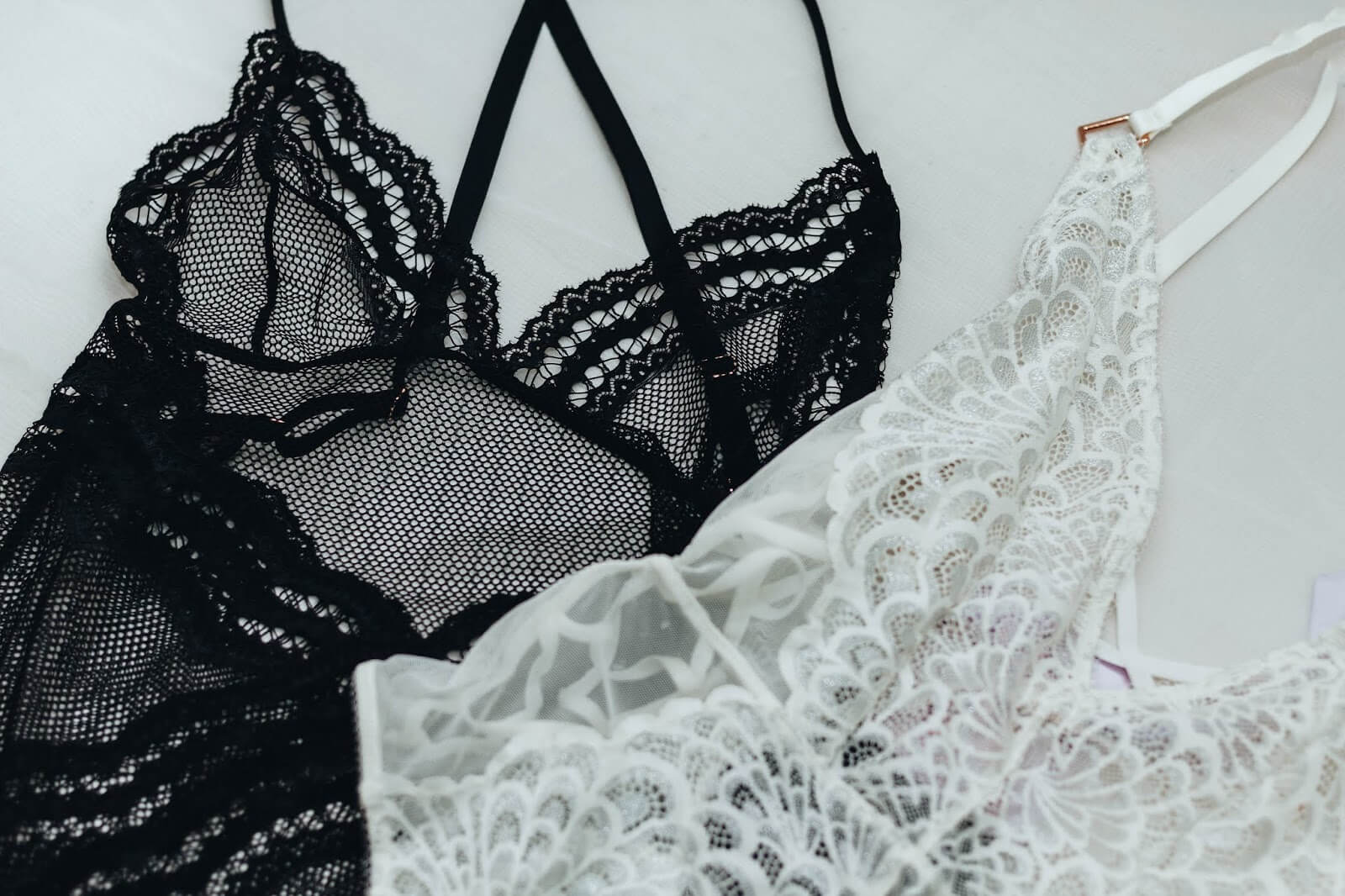 Fishnet + Lace Bodysuit (Black Caviar) w/ Metallic Lace Teddy (White)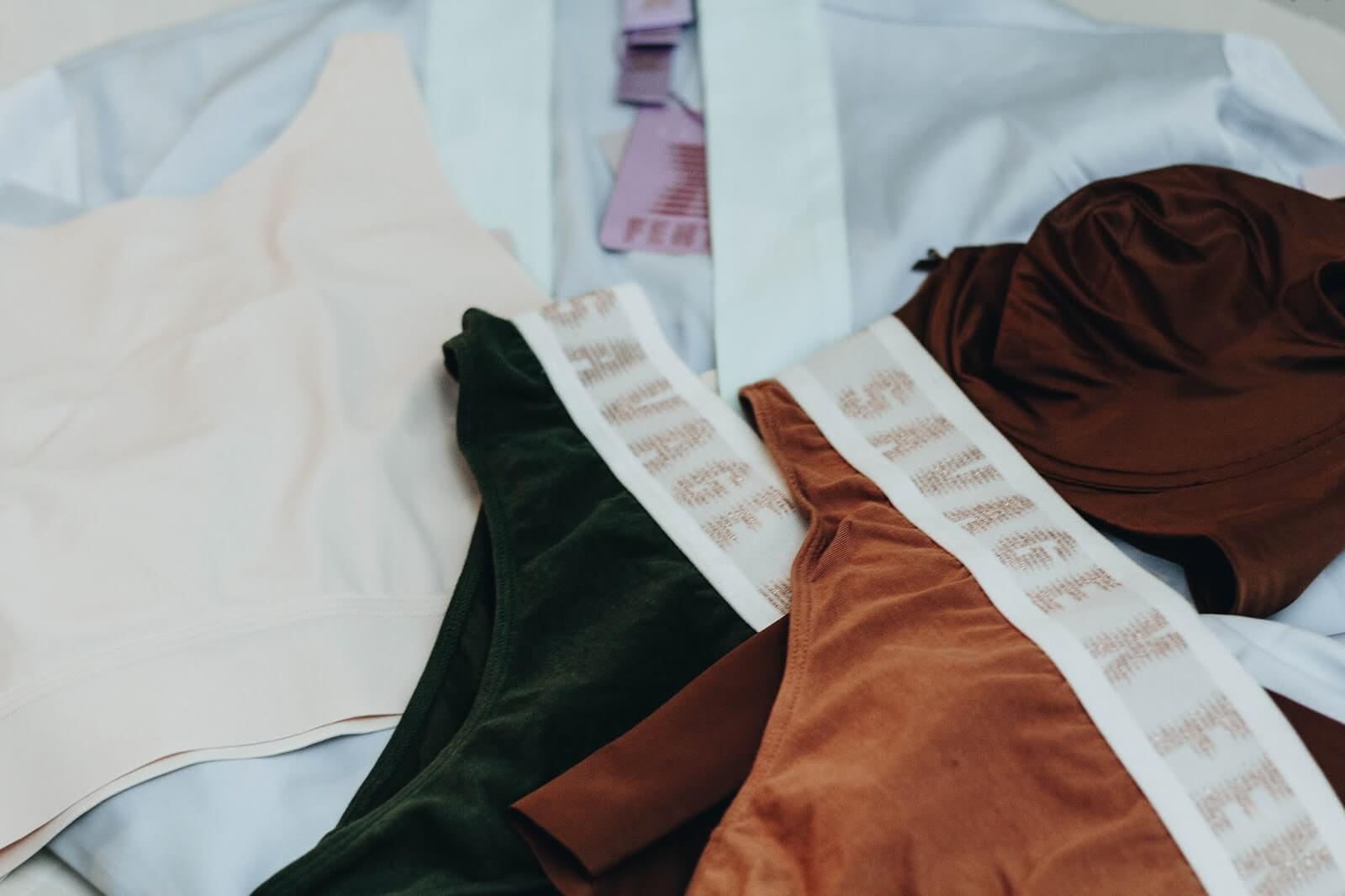 Unlined Microfiber Bra Trio (High-Neck Bralette, Hipster Panty, Unlined Bra) – Short Robe in Cold Blue, and High-leg Bikini Trio (Thong Panty, Bikini Panty, and Bralette)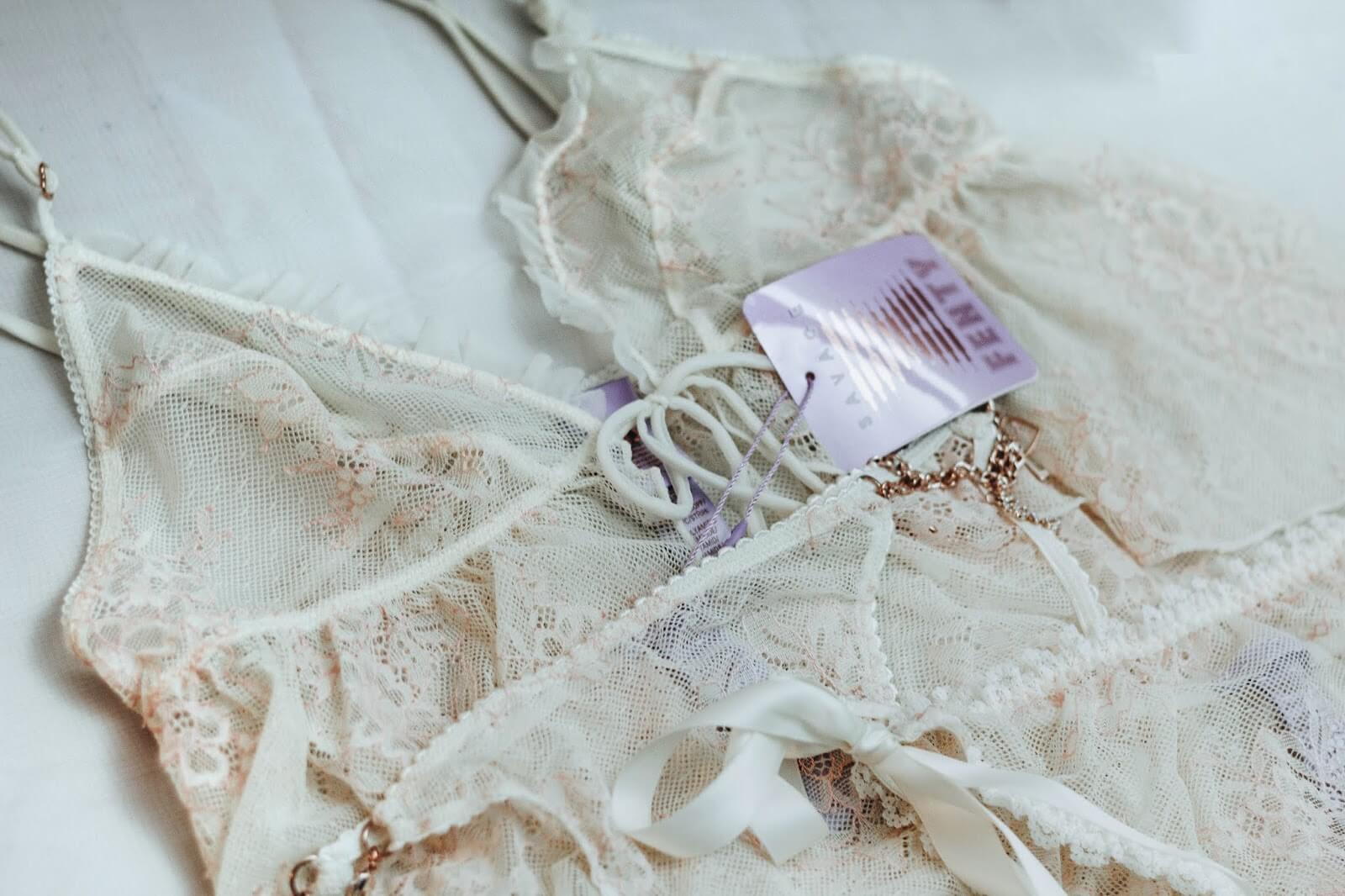 3 Piece, Babydoll Lace Bikini Trio (White/Pinky Swear)
Have you all purchased and Savage x Fenty lately? What are your faves or dislikes?