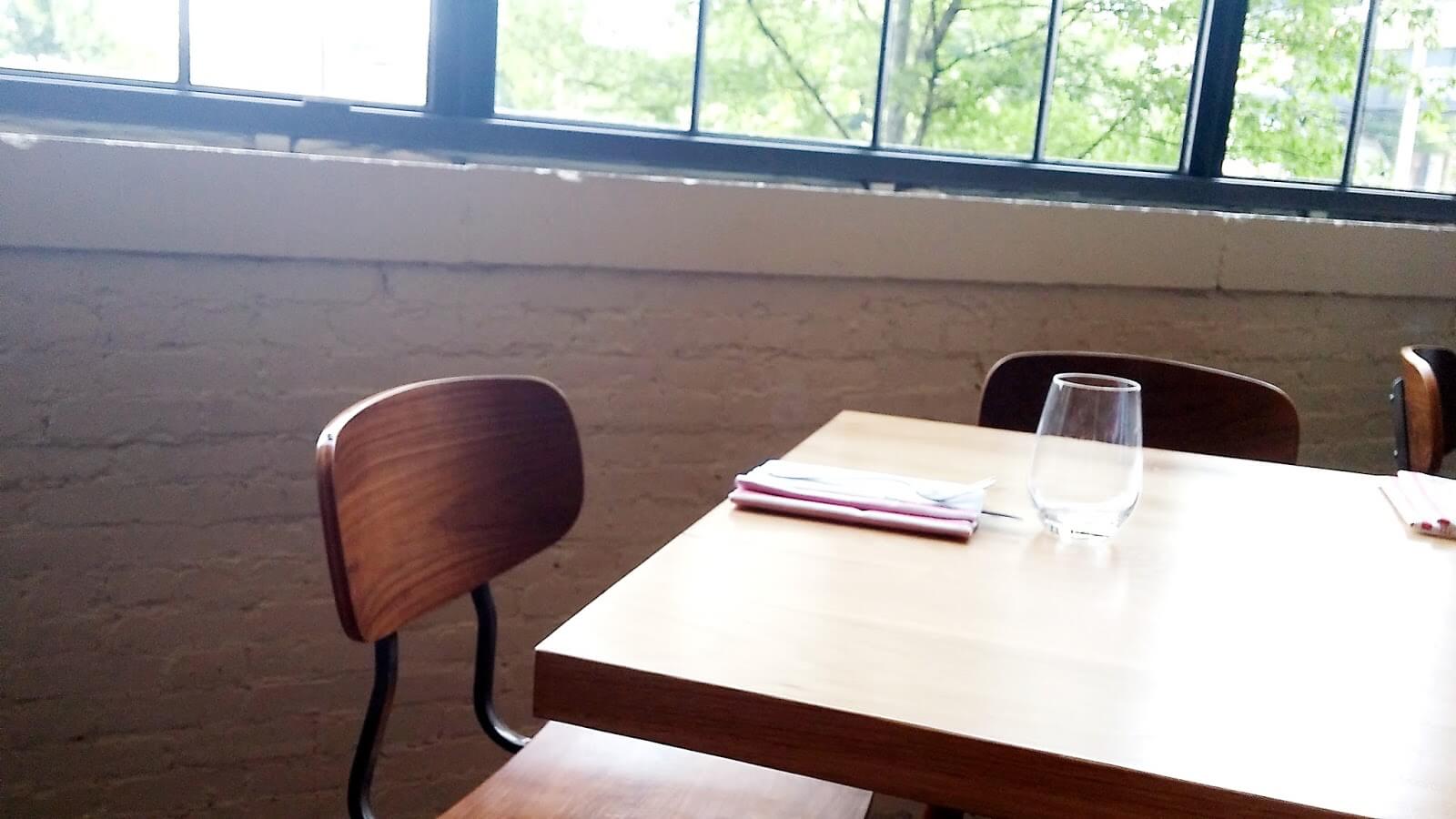 I have a huge love for food. Even before "going vegan", I was literally the the girl who everyone thought had a tapeworm. I'd eat a lot and never really gained a pound. This started maybe before high school when I noticed my body began to drop weight – thus having to learn to embrace my so-called new figure. Nowadays, I still eat as much as I want without the worry of getting the itis or feeling extra crappy afterwards. Eating the way I do now has its benefits.
Since moving to Atlanta full-time last year, I've discovered some pretty dope places to spend my cash. All are Black-Owned businesses that I would recommend anyone to try out when you want to feed your face with something good. I also share my favorite menu items for each so if you want to check them out, you'll at least walk in knowing what you're looking for.
Tassili's raw reality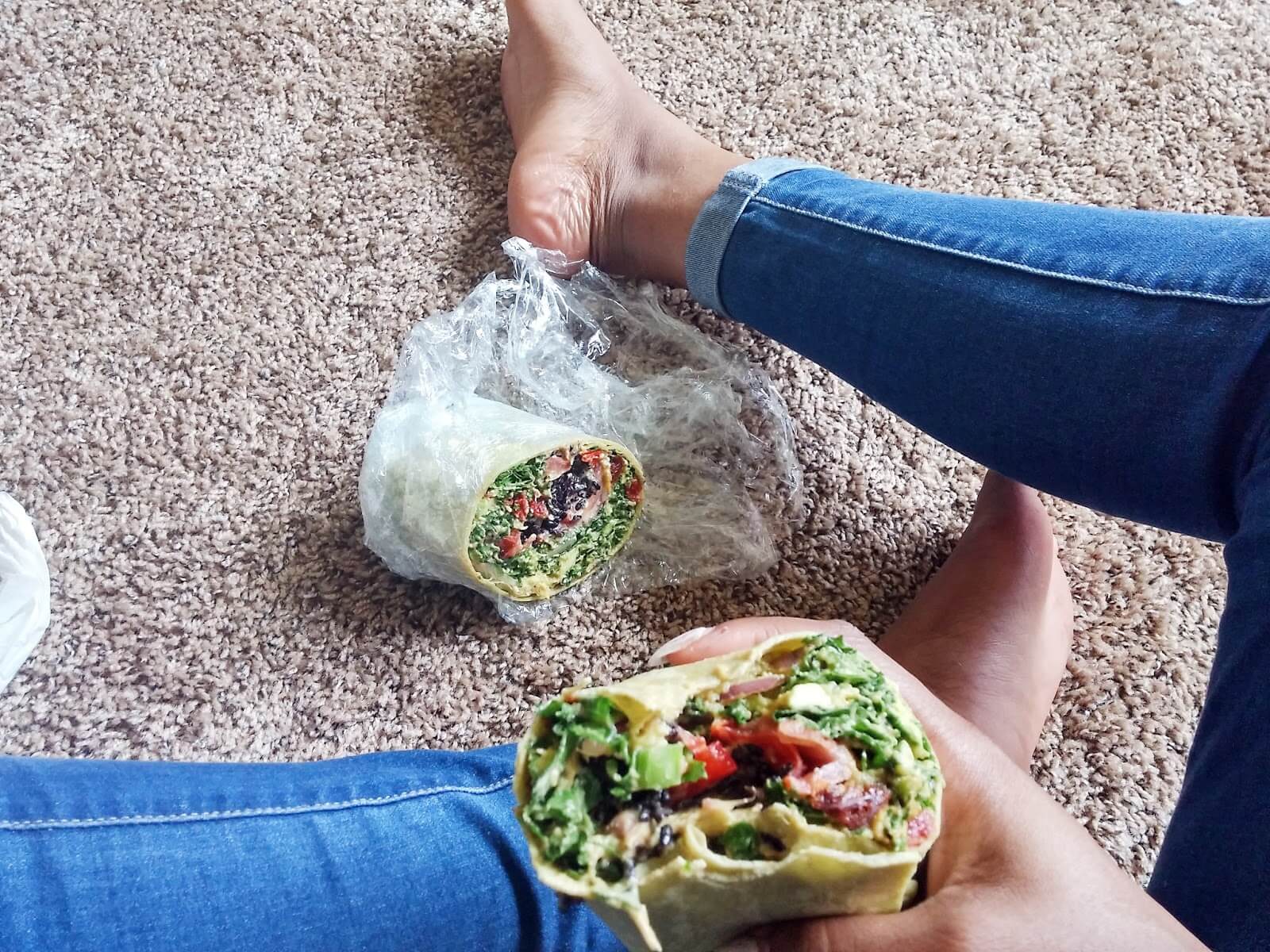 Located in the historic West End District, this place was one of the very first that I gave a shot. The location is literally a 2 minute walk from West End Park and is in what looks to be an old Duplex – turned business. The atmosphere is very relaxed and "energy-spirited" with Bob Marley or some other vibe out tune playing over the radio. The people are very sweet too – welcoming.
They have a lot of raw choices, including drinks, popcorn, kale chips, and desserts. Some of their menu item names may shock you at first but I found it to be interesting. I've already been more than 5 times and my faves include:
Alapoopoolala Wrap (try it with 50/50 mix kale, Black Love Stew, and hemp seeds – and be sure to ask for half size (9.99) if you don't want the monster size, which is about $20).
Curried Plantains.
Collard Salad.
Drinks To Try: Melanin Magic and Mango Aloe.
Go vegetarian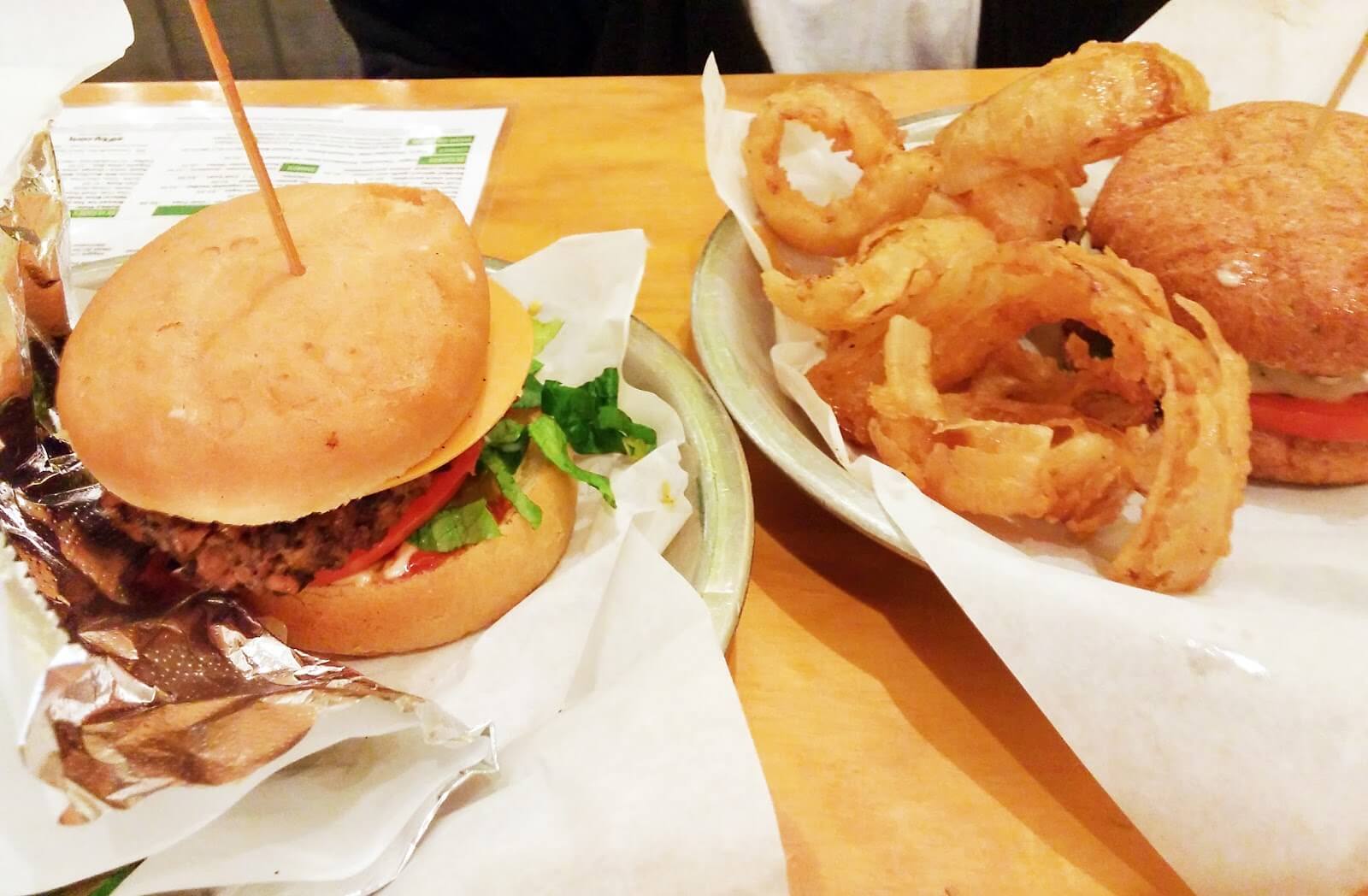 My family and I stopped by here during our new home search last year. It's located in a plaza alongside a couple other restaurants and I believe a bar/club. Seems to be a secret hotspot for some health-conscious celebs.The atmosphere is nice, employees are nice too. We had a few menu items during our visit just to splurge and enjoy the evening.
Black Bean Burger (I asked for gluten-free bun).
Grilled Vegetable Medley (grabbed this instead of onion rings that come with burger).
Strawberry Cake (so good!).
Caramel Cake.
Cashew-Based "Orange" Ice cream (avoid if you have a nut allergy, ok?)
Healthful essence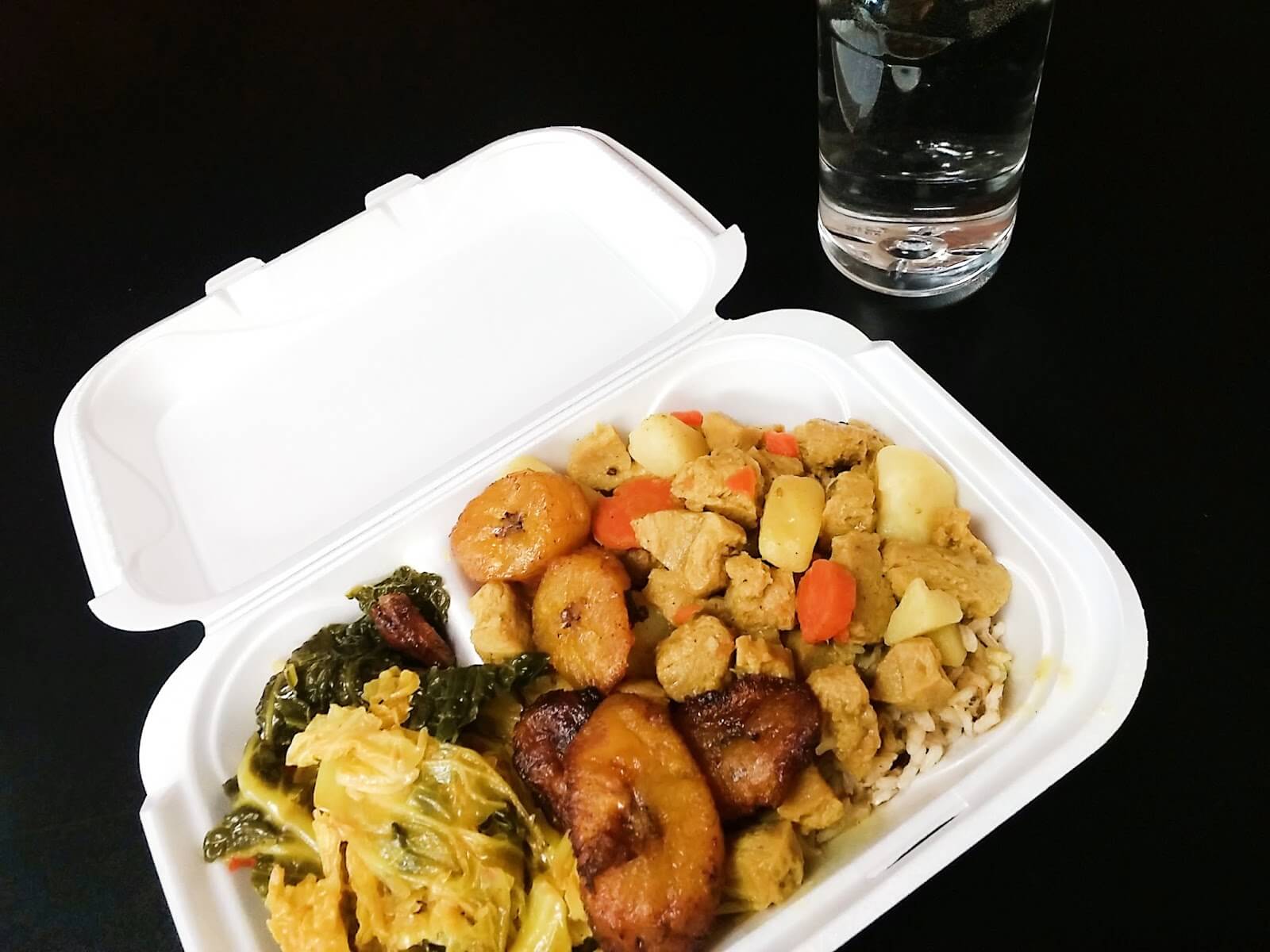 Strolled into this spot one day when I was having one of my baby-free, self-care days alone. Since I had free time on my hands I wanted to try a new place and I've heard a few good things about this Caribbean location (they also have a food truck) – which is also in the West End. You meet many different people here – from GA Tech students to world travelers – (great for conversations with strangers).
The menu was pretty easy to follow and the prices, decent. I grabbed a combo plate that was about $10 or so. It was a good meal to end my day. They do have a selection of drinks and desserts that seemed to look delectable. What you see:
Curried "Un-Goat".
Black Beans + Brown Rice.
Plantains.
Cabbage.
Alkaline Water.
Viva la vegan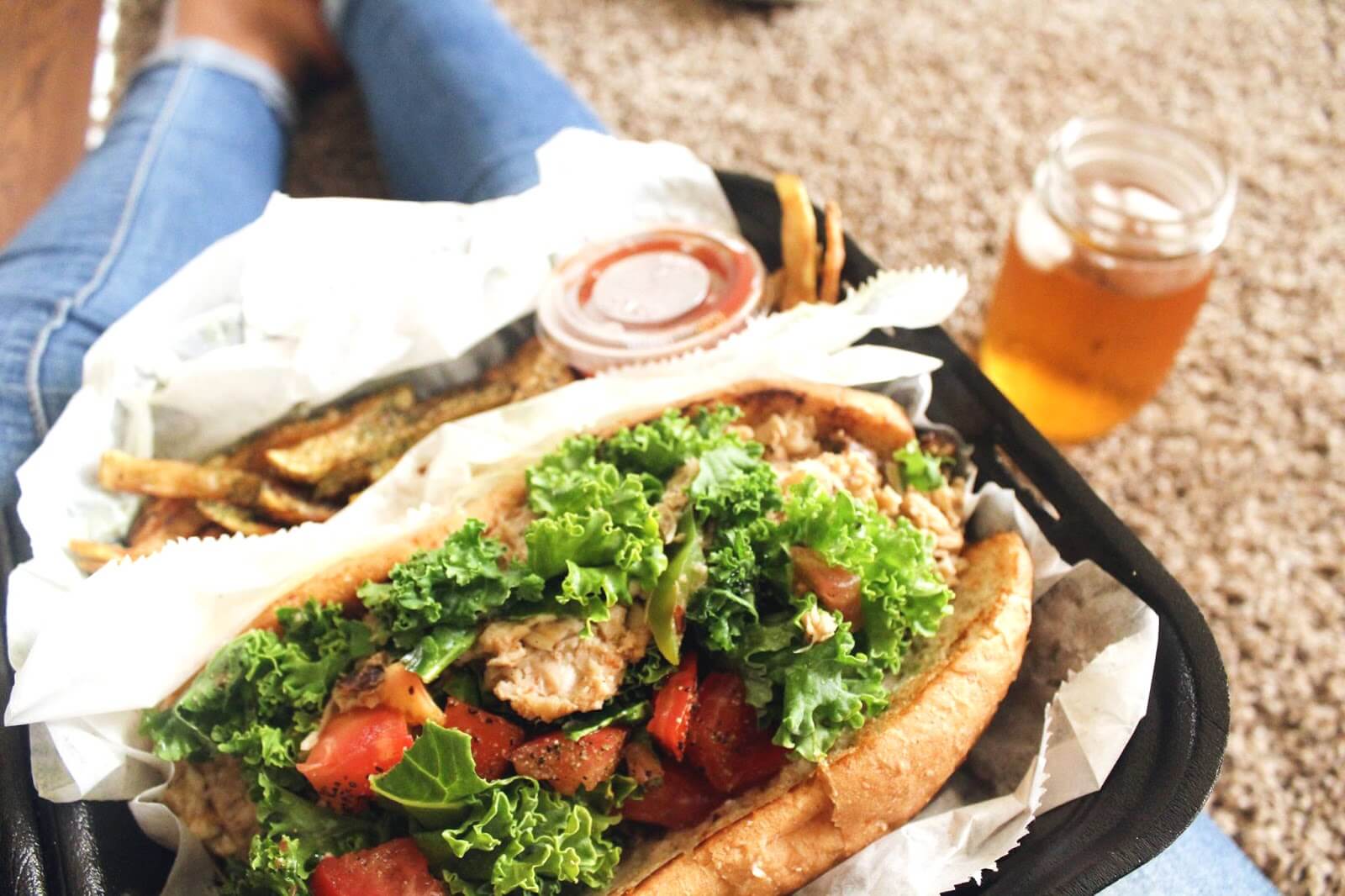 This place is literally my go-to next to Tassili's. You may pass by it on your first visit because my family and I did. It's located to what some may call "the hood" and looks like an old, closed storefront sitting between two convenience stores so I was surprised we actually found it. SO it may look a little sketchy from outside but don't judge a book by its cover – the gems be in the cuts … most times lol.
When you walk in the art and lime green walls definitely pull you in. The locals that visit there are very conversational so it's nice chatting with others who share similar like-minded thoughts on food. I've been a few times so soon I'll be expecting to see my face on the Favorite Customers wall of fame or something sometime soon lol … no seriously. I've tried:
Philly Sub (made with jackfruit! This is my ULTIMATE choice every time).
Dill Fries.
Tacos (decent but not super amazing).
Chilli Cheese Fries (looove them!).
Big Kale Wrap – (good if you don't want to just make your own)
I also hear the buffalo cauliflower sub and cheesecakes are the bomb! I'll be going back on my next visit to try a dessert for sure.
Vegan dream doughnuts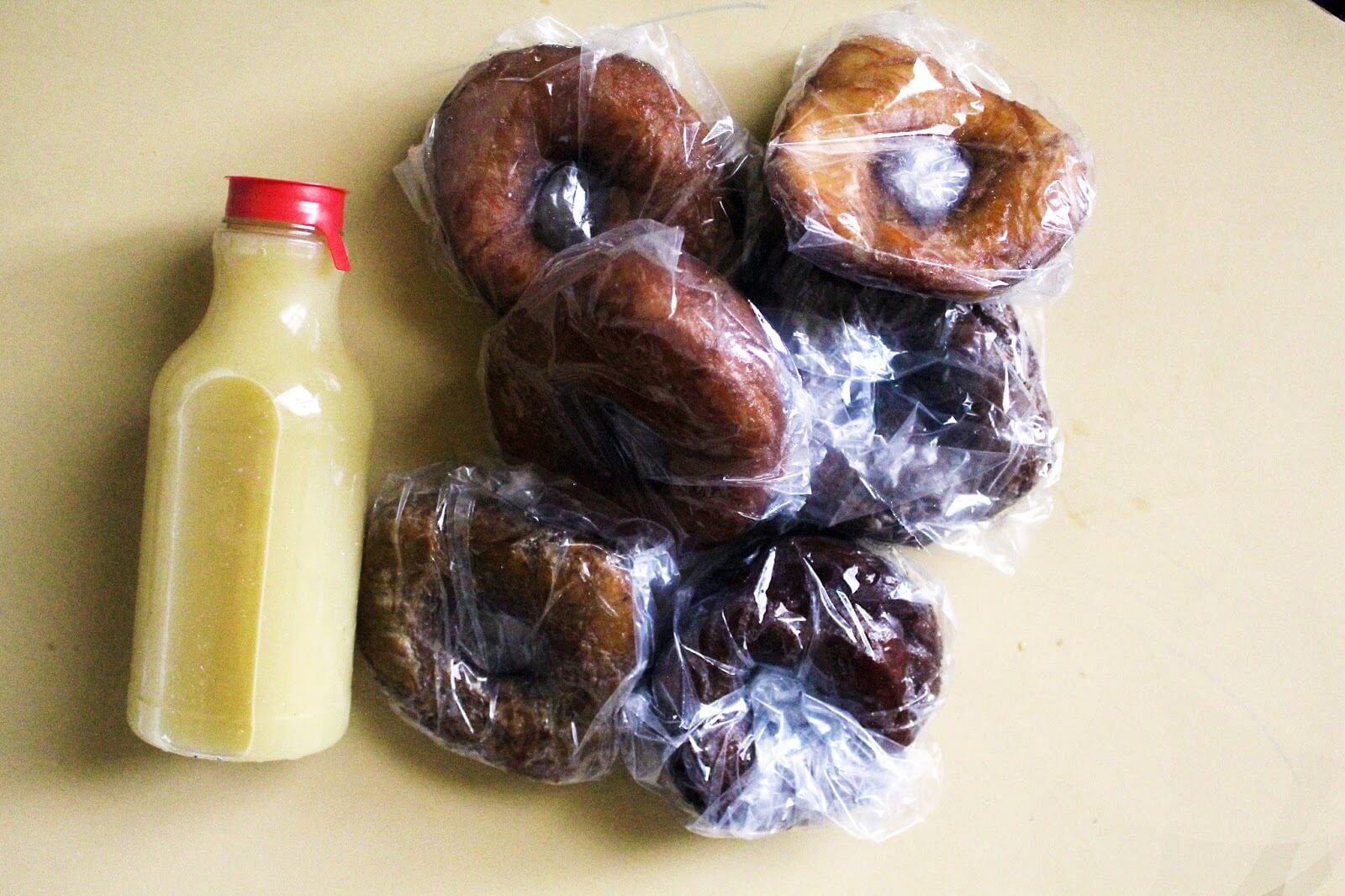 Another spot I've heard great things about – homemade donuts free of sugars, gluten, soy, and dairy. It's about 5 minutes by car from Viva La vegan and located right across the street from the West End Mall on the corner of a building plaza with Afro Centric network (African shop), a nail salon, hookah bar, and a Jamaican food spot. You can't the miss the front of the store since the outside is painted with traditional Jamaican colors.
The inside looks pretty un-done so aesthetically, it's not much to see. There was a table where the donuts were displayed so according to the guy that was there when I went – the items change up on a daily basis. I was told the cinnamon rolls are super good but he was already sold out when I got there It's first come, first served in this case. Doughnuts made fresh everyday. I bought about 6 or 8 for about $22. The doughnuts I tried were exactly as others described – a guilty pleasure I'd keep around. Try out:
Caramel Banana (my favorite).
French Vanilla.
Blueberry Cinnamon.
Drink to try: Pineapple Lemon Ginger (hella strong/potent taste!)
** If getting anything with organic fruit on it, be sure to ask how long they've had it sitting out at room temp before buying. Just FYI.**
Have you ever visited these places? If not, what would you want to try most?