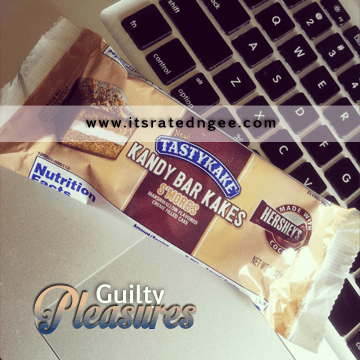 Heyyyy! So, to add to my Influenster review series, I wanted to share something sweet! In my Spring Fever Voxbox, I received a Kandy Bar Kake. Totally new to me but I figured it was worth giving a try instead of allowing someone else to indulge in it.
According to TastyKake, they are "The Best of Both Worlds! The taste of a candy bar, the freshness of Tastykake! Light and fluffy chocolate enrobed cakes with a delicious créme filling in a unique kandy bar shape. These delicious kakes are made with real Hershey's flavors and will grab you by the taste buds."
They come in three assorted flavors and I had the pleasure of indulging in the "S'mores" flavored TastyKake.
Facts & Nutrition
TastyKake Kandy Bar Kakes are available in S'mores (Hershey's Cocoa), Peppermint (York Patties), and Peanut Butter (Resse's Cups). Tastykake is the brandname for a line of snack foods manufactured by the Tasty Baking Company, currently headquartered at the Philadelphia Naval Business Center (formerly the Philadelphia Naval Shipyard) in Philadelphia, Pennsylvania.
Established in 1914 by Philip J. Baur and Herbert T. Morris and originally selling its product only in the Philadelphia metropolitan area, the company now distributes its products in several states on the East Coast and has been gradually expanding across the United States. They offer an array of snacks from honey buns, donuts, pies, cookie bars, and more!
The S'mores bar is packed with 210 calories per one cake bar. Boxes are sold in stores with five (5) cakes per box. You can view the nutritional value of other TastyKake products here.
Taste Test
I've never really been a big S'mores fan but this was actually pretty good. I personally wouldn't eat them everyday but it makes for a great in between work break snack for me. I actually took it upon myself to hit up Wally World (Walmart) and purchase the Reese's flavor. I am a die hard Reese's fan so I wanted to give that one in particular a tasting.
It was AWESOME!!! Much better than the S'mores in my opinion. I'm pretty sure the York Peppermint TasyKake won't be a favorite of mines so I'll just leave it where it is.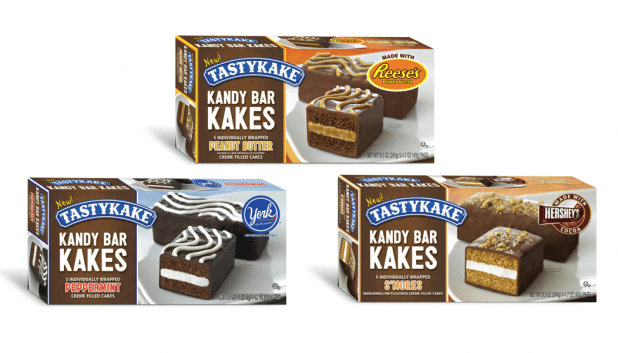 Have you ever tried TastyKake snacks? What do you enjoy most? Comment below and share with your friends! 🙂