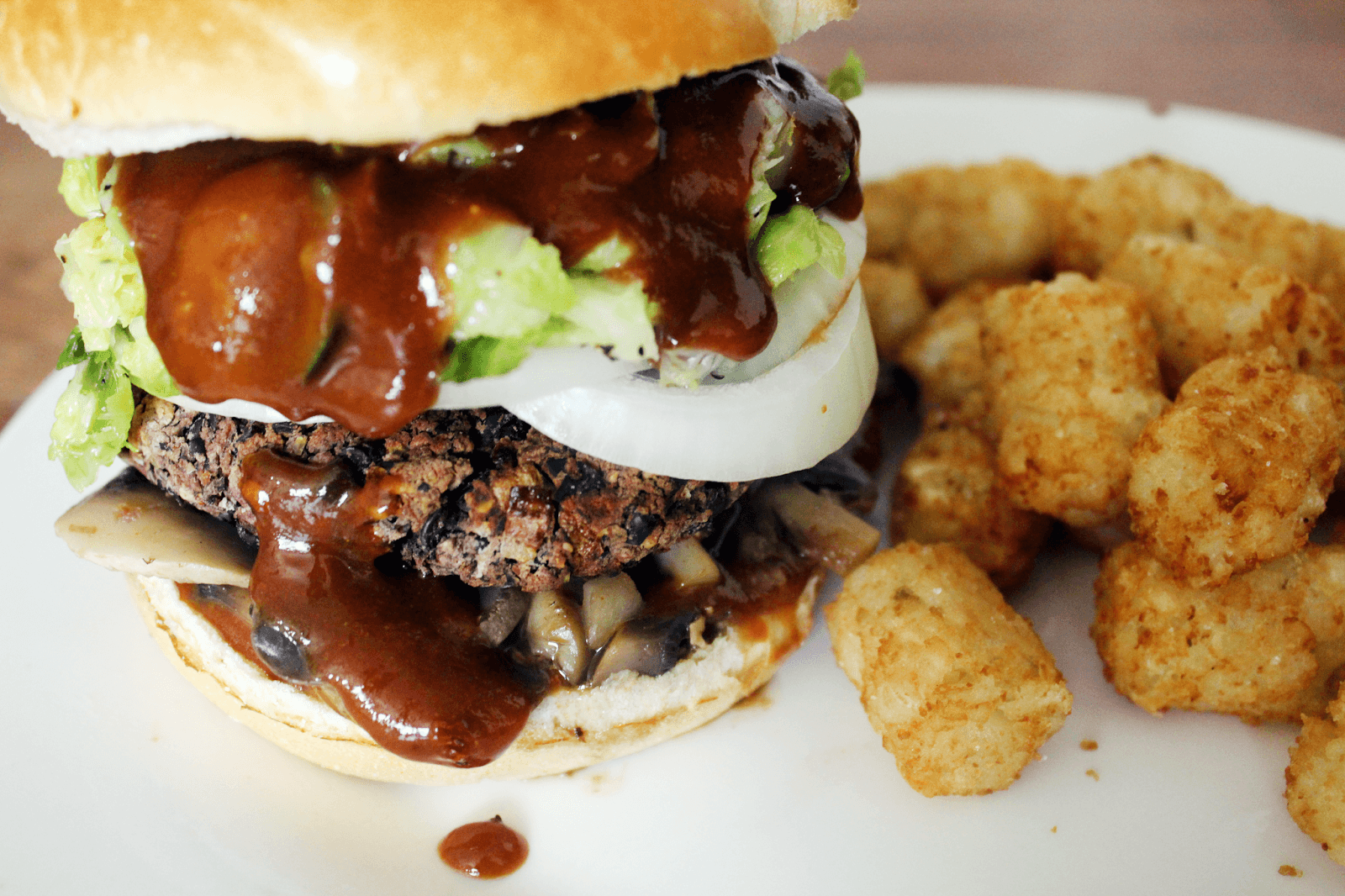 Yeah – you know it looks good. Yeah – it's completely vegan. No meat whatsoever. Shall I request the hallelujah emojis? Since going vegan, I have literally felt a lot more better from the inside out. From no craps from Mother nature to no longer having those urges to simply be a carnivore. No, I'm not going to sit here and preach about how having a vegan diet is the bees knees because let's face it, lots of people would rather eat whatever they enjoy most. I get it – I promise.
I think my version of burgers however are just as delicious but with A LOT less "itis" and karma attached to it. The kitchen has become one of my favorite places ever because I get to do what I love most – be creative and experimental. I thought about creating a separate blog fo my vegan food recipes but then I was like, "nah, I have enough on my plate", so I started an Instagram account for it instead. Follow my food diary on UhOhVegan.
This Cajun Black Bean Slaw Burger was a combination of Pinterest inspiration and my sick obsession with black beans…. seriously. You can cook it in oil or bake them according to how you desire. I chose to bake them, of course. If you fancy a burger that is full of immaculate taste and "smoky" bbq flavor – this is it for you. I've gotten in the habit of actually writing down what I use to make my special concoctions because I do forget once my meal is over – so thank me later.
Cajun black bean slaw burger recipe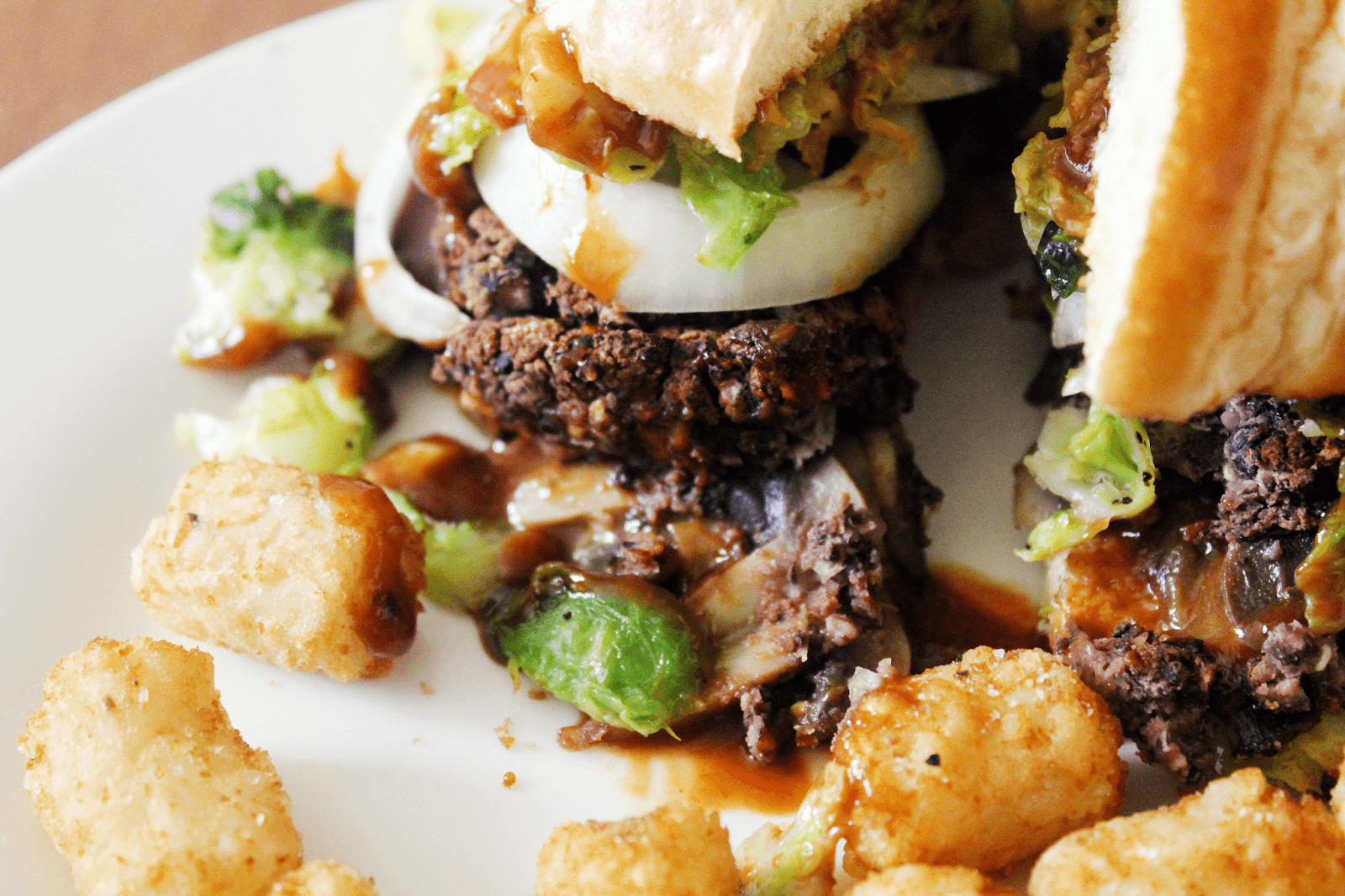 Prep Time: 15 minutes
Cook Time: 45 minutes
Total Time: 1 hour
Ingredients
Black Beans (soaked or canned).
Gluten-Free Breadcrumbs – I Use This.
White Onion
Mushrooms.
Brussel Sprouts (fresh or frozen).
Ground Flax Egg – I Grind My Own
Hemp Seeds – I Use These
Spices
Cumin, Cajun Seasoning, Garlic Powder, Red Pepper Flakes, Celery Flakes, Old Bay Seasoning, Pink Himalayan Salt – Love This
Instructions
Begin by prepping your ingredients for the "burger". If using canned black beans, drain and rinse. If using dried black beans, I recommend soaking them overnight before creating this recipe.
I used (1) medium-sized can to make 4 burgers. In a food processor, add your black beans – 1 tsp, Cumin – 2 tbsp, Cajun Seasoning – 2 tbsp, Garlic Powder – 1 tsp, Red Pepper Flakes – 1 tbsp, Celery Flakes – 1 tbsp, Old Bay Seasoning – 1 chopped onion – and 1 tsp Himalayan Pink Salt. Blend until most of the beans have smoothed. Add 1-2 cups of breadcrumbs and 1.5 tbsp ground flax egg. Blend for about 2 minutes. Mixture should be thick but smooth and easy to mend together into a burger shape. If "slippery", add more breadcrumbs for water absorption.
How To Make Flax Egg
I purchase whole flax seed and grind them in a blender. You can also use a coffee grinder. Take 2-3 tbsps of grounded flax and add 1/4 cup water or less and let sit for 2 minutes or until it has a similar consistency to a traditional egg. If mixture is too runny, add more flax – if too thick, add a bit more water.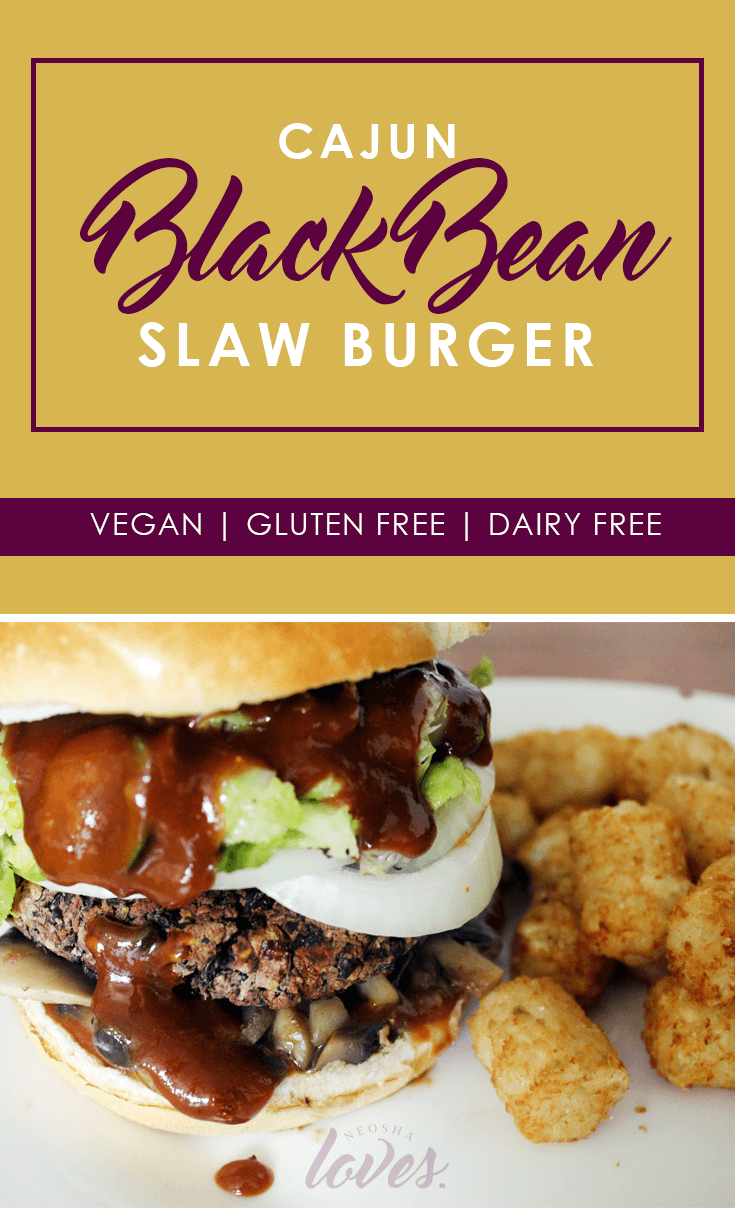 Prep and Cook Brussel Sprouts
These green babies act as the "slaw" on the burger only because it reminded me of cabbage as it too can be shredded. Many people hate brussel sprouts and part of that from what I've heard and seen has simply been because not everyone knows how to cook them – trust me, I tried to cook them myself ONE time and hated them until recently. All you need is an oil – some salt – and pepper. BOOM!
Take a bag of frozen brussel sprounts or cleaned, fresh ones – drizzle a small but decent enough oil to coat them evenly (not drenched). I ended up using a little canola oil. Sprinkle with some pink salt and pepper. Pop them in the over on 375-400 degrees for about 20 minutes.
Mold your black bean burger mix into burgers (as big or small as you like). I made them a nice thick patty for my own messy pleasure. Place in oven for 45 minutes. Be sure to flip them over after half that time to evenly cook each side. You can also opt to deep fry (use flour to coat) them if you prefer greasy foods.
Build Your Burger
Take your mushrooms and cook on stove until sauteed. Season to your liking. I used some garlic and old bay. Take your cooked brussel sprouts and cut them up to resemble shredded cabbage. For the tangy sauce I used, you will need to mix your favorite bbq sauce, with yellow mustard, and some sriracha – DONE! Add sauce to your gluten-free buns, mushrooms on bottom – add burger patty – cut up some onion rings – add your brussel slaw – more sauce – and enjoy!
This is a meal definitely made to be messy so don't even bother trying to eat all proper. Sometimes it's just best to use your original hsnd utensils (fingers) to fully enjoy a pleasant mess.
Have you created any new recipes in your kitchen lately?