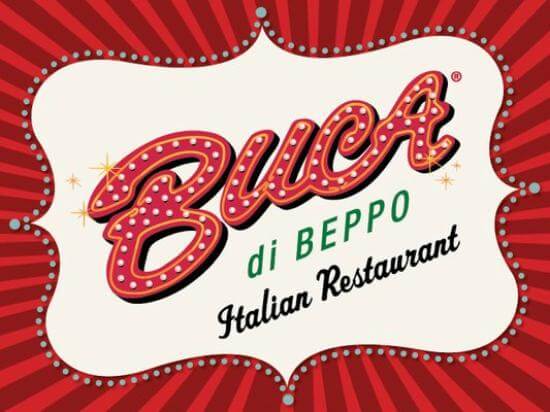 Oh yes indeed! A couple of weeks ago, my sister, better half, and I went out to my favorite hotspot, Buca di Beppo Italian. My love and I first discovered this hidden gem one day while scrolling through the Northern mall shopping center. We are food junkies so trying out new places of indulgence really gets us going. Buca di Beppo Italian Restaurant is a pretty awesome family-style restaurant that caters to parties, special occasions or food connoisseurs Their fresh, authentic Italian food is served family style.
Our first visit was great! WARNING: The dishes on the menu are HUGE! If you're on a date, one entree' is made to feed up to 2-3 people. That's what they call a "small" portion. The "large" portioned entrees can feed anywhere from 4-6 people. WOW, right?
Anywho, after a pretty relaxed day, we decided to invite my sister along to try out Buca di Beppo Italian Restaurant. Check out what we dived out carnivorous teeth into.
Our waitress happened to be someone I personally used to work with when I served at Olive Garden. She was great to have around the table. We all talked, joked, and laughed about life's greatest times. She took GREAT care of us. Buca di Beppo Italian Restaurant is known for their huge dishes and the delicious bread they serve you once you sit. On the menu, of course, I'm always down for trying something different from last time. Check us out
My darling decided to try the Macaroni Rosa. It was filled with chicken breast, cavatappi pasta, broccoli, mushrooms and peas in rosa sauce. The rosa sauce was a bit spicy since the crushed red peppers were mixed into the sauce, but that's what he loves.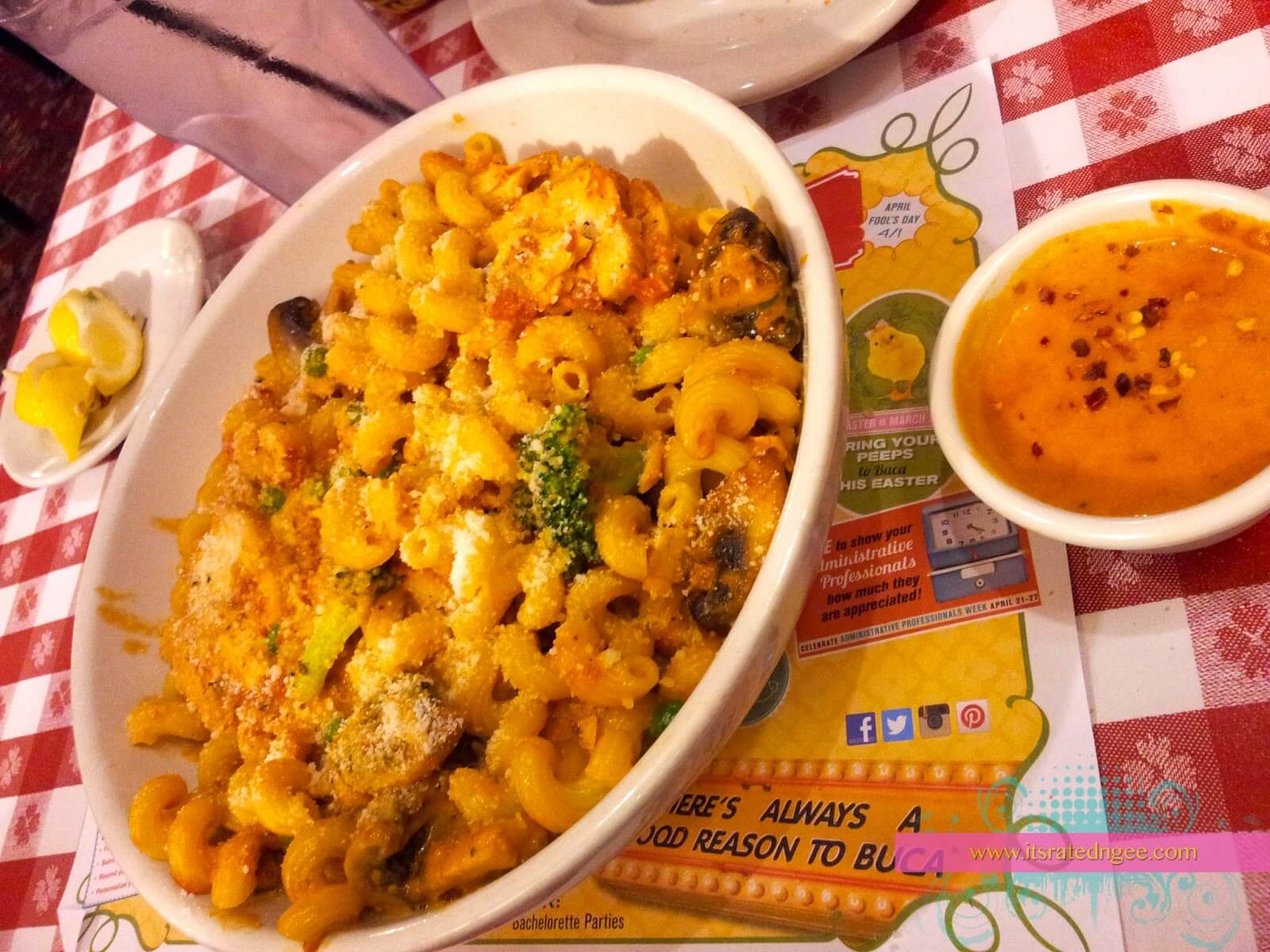 On my first visit, I tried the Shrimp Florentine. This go around I had the Cheese Manicotti. It came with the pasta tubes filled with ricotta, mozzarella and Parmesan with Alfredo and homemade marinara sauces. Friggin' delicious. The visit to Buca di Beppo Italian Restaurant after this visit, I tried the Penne San Remo, which was also pretty good.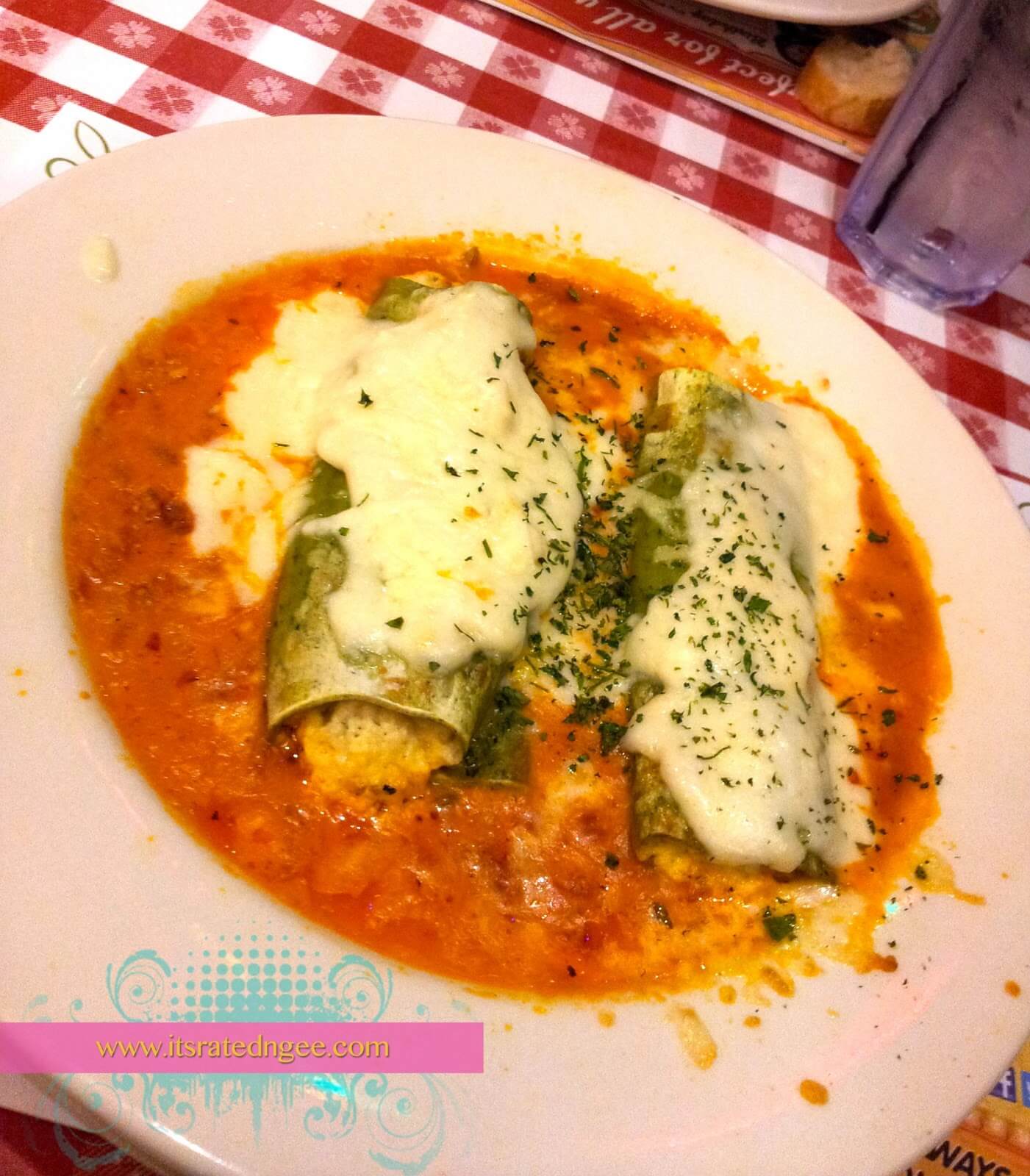 My sister chose the Spicy Chicken Rigatoni hoping she would gets tons of chicken pieces. It came with chicken breast, garlic, crushed red pepper and peas in a spicy rosa sauce. She wasn't happy with how much chicken she received but she surely ate all of her plate (LOL).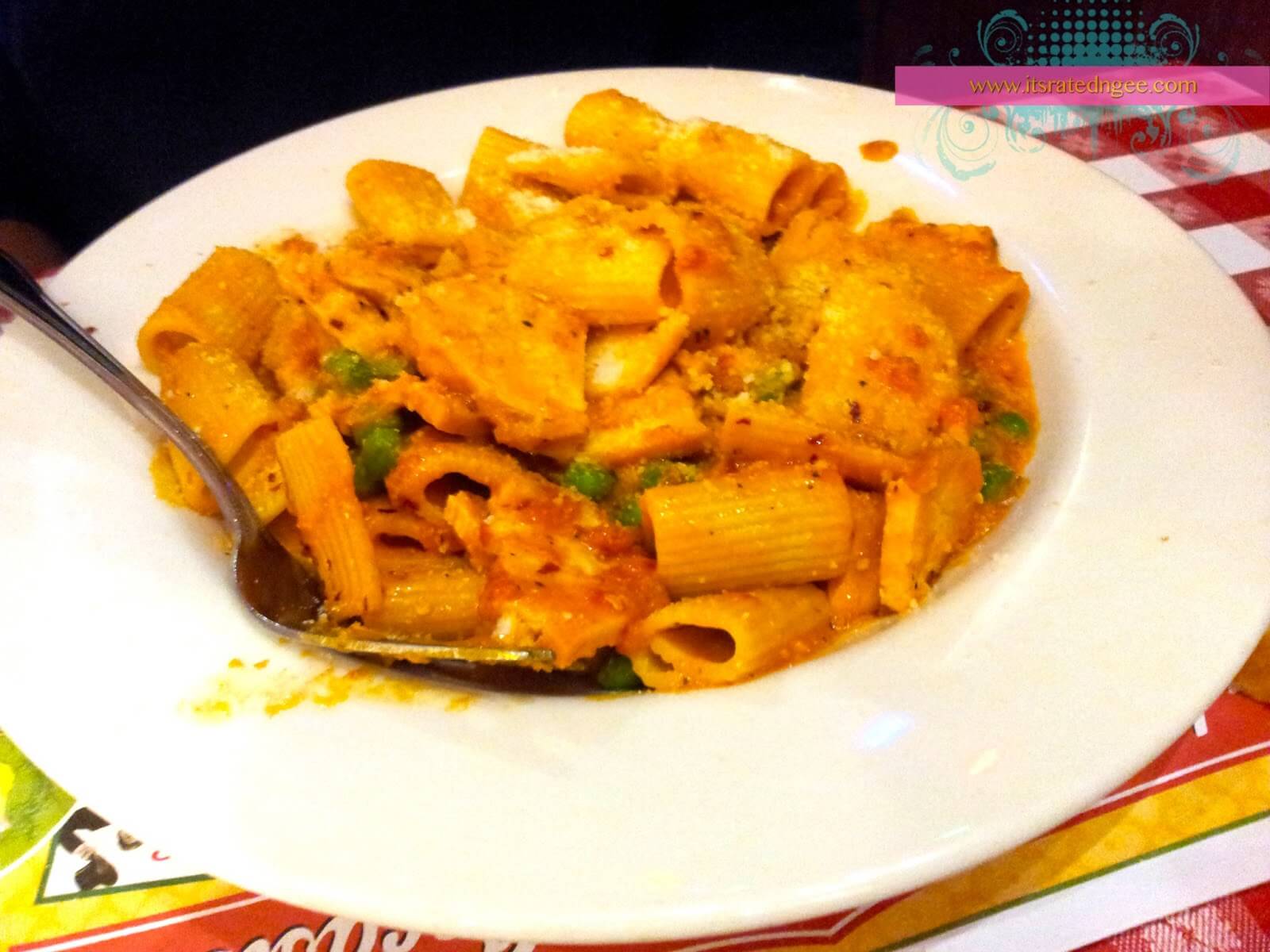 Now for the best part. Buca di Beppo Italian Restaurant has a pretty infamous menu of desserts. The mission was to order the biggest dessert on the menu the very next time we visited so we tried the Colossal Brownie Sundae. Whew… let me tell you, THIS thing was BIG! Don't let the photo fool you.
For a whopping $13, it is packed with twelve (12) decadent chunks of freshly-baked brownies layered with six scoops of vanilla bean and chocolate Italian ice cream, topped with caramel and chocolate sauces then buried in mounds of whipped cream, sprinkles and a cherry! Talk about fatties! I was far too full to really indulge but it was delicious. Half of this monster was left over once we finished.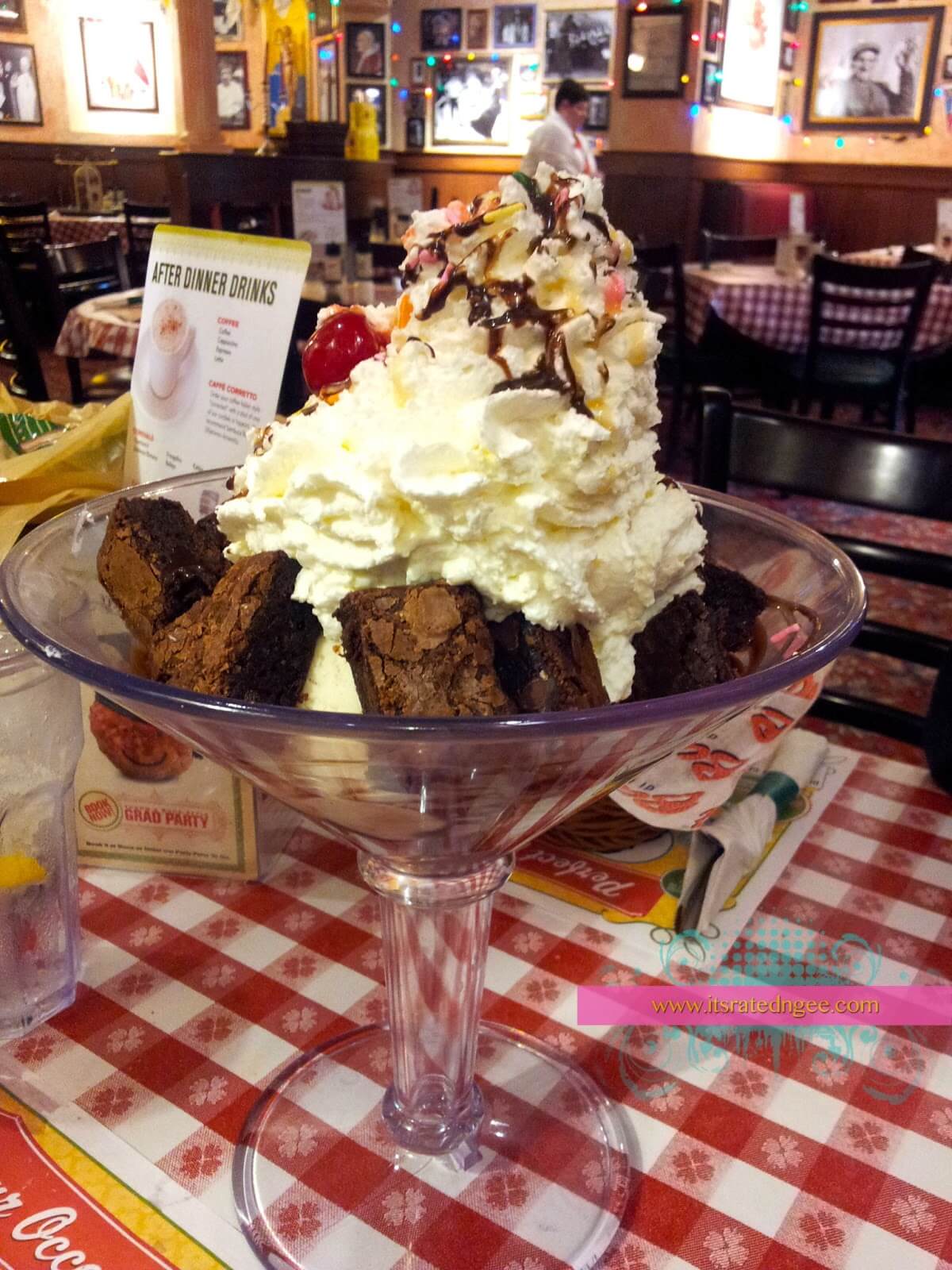 Itis anyone?
Needless to say, the next time we indulged at Buca on a double date, we ordered this sundae and this time, we were actually able to eat 96% of it. Thanks to my darlings' grandfather and his lady. Food was delicious might I add.
If you've never tried Buca di Beppo Italian Restaurant, you should. Especially if you're a pasta, chicken, and seafood lover such as myself. Buca can be found at these locations. If you're a drinker, you may want to order that $4.50 shot of Caravella Limoncello to aid in after-meal digestion.
Happy Eating!! What is your fave Italian hotspot?! Have you ever tried Buca?