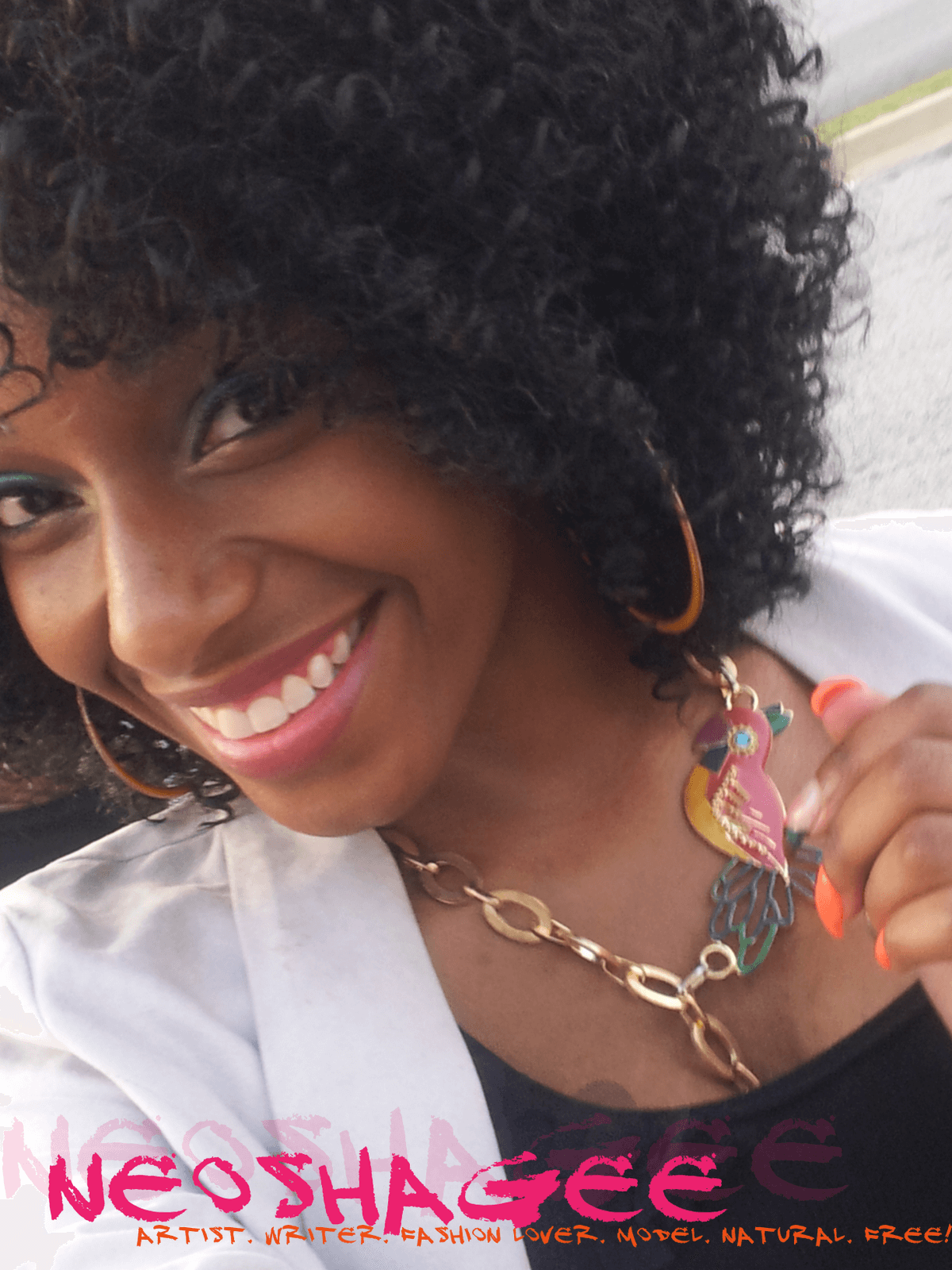 Last year, March to be exact, I uploaded a tutorial video to Youtube entitled, "DIY Birthday Hair". It's a tutorial of a curly protective style I did for my birthday last year. When I uploaded the video to Youtube, I had no idea how popular it was going to be. To this day, a year later, it's still my most popular and most viewed upload in all my short Youtube life. (Shameless Plug: 24,877 views and counting…)
If you haven't seen it, you should definitely check it out below. I've gotten TONS of questions regarding the hair, the longevity,and so forth. You know, the girly "needs to know" stuff. I had a fun time rocking the curly boho style with my DIY Birthday Hair. So for you gals who had and may still have tons of questions, I give you the answers to reference.
Products: Freetress Synthetic Weave (Bohemian Curl), Moisturizing Products, Weave Glue. All products, except Suave & Shea Moisture, were purchased at my local beauty supply store.
Frequently Asked Questions
How long did the hair used last?
The hair lasted for 2.5 to 3 months for me. Good ol' tender, loving, care.
What did you do to keep your hair maintained?
To maintain the hair, being that it was synthetic weave, I avoided adding product to the hair. The only product I used was directed straight to my scalp/edges.
How did you complete the closure?
It kind of sucked that I wasn't able to show the closure process so I did try to verbally do a step-by-step. If you want to learn how to create a closure, this video shows my exact process.
Does the hair used come in other lengths?
The Freetress hair does come in other lengths. At my BBS, I saw only 6 inches and 12 inches. I used the 12 inches in color "1" for the video. Other lengths may be available that are longer.
Did you cut the hair any?
Nope. There was no need to cut the hair with the length I used.
What is the difference between a quick-weave and a wig?
In the video, I did a quick weave. That's basically a wig that stays attached to your had. A normal wig is what you can fully remove and re-apply as many time as you can stand. Since I could not remove the hair, I was able to keep my scalp and edges oiled with use of a nozzle that I brushed in between the tracks of the hair.
How many packs did you use?
To achieve the fullness, I used 2 whole packs and a third (half a pack).
Would you recommend the hair used?
I would recommend the hair if you plan to not have it in as long as 3 months. It's synthetic hair and most women can't care for synthetic very well. The hair "falls" and molds itself after a couple of days so it begins to look more natural if installed correctly. It's great for the price but not for excessive wear.
I hope this post helps. Be sure to share with your friends! Have any of you tried this brand of hair? What were your pros/cons?