I'd rather be doing this than to be just sitting around twiddling my thumbs.
That's what this awesome man, James Boatner, 63, also known as West Oakland's very own, "Clean-Up" said. I ran across James' story on Facebook and it just stole my heart. Needless to say, it's always wonderful to read about the goodness of REAL people who are truly great and genuine human beings. Clean-Up has been a homeless man for 15 years who took the initiative to start spending his days sweeping up the sidewalks in front of homes and businesses around the city of West Oakland.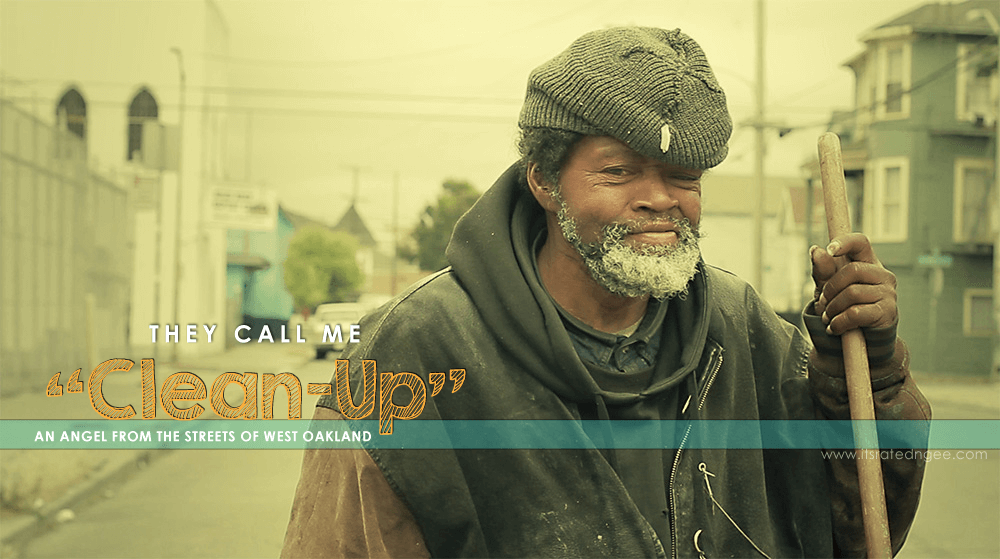 Clean-Up's story is so moving and powerful that muralist, Kate DeCiccio painted a mural of him on the wall right next to where he sleeps.
I think it is truly a wonderful blessing that James has been given. This gives me hope that even in a world full of so much hate, drama, despair, and disgrace, there are still some amazing people walking this Earth. Most times, calling them "Angels" definitely fits the bill.
Clean-up is a brilliant story-teller who inspired Kate, Jonathan & Katharina to turn the sidewalkstory into an opportunity to make Clean-up's dream into a reality. Learn more about his story below.
Thanks to muralist, Kate, she was able to take James' story and share it with the world on her SideWalkStory initiative. Kate and her friends quickly learned that Clean-Up had aspirations beyond sidewalkstory & he shared that he didn't want to share his "secrets of survival" until given the opportunity to write his story.
You can also support Clean-Up and his dream to share his story in a book by pledging anywhere from $5 or more on the "My Name is Clean-up" Kickstarter. I sure did. I would LOVE to read his story from his very own words. In a collaborative effort of some wonderful people, they've already raised more than $7,500.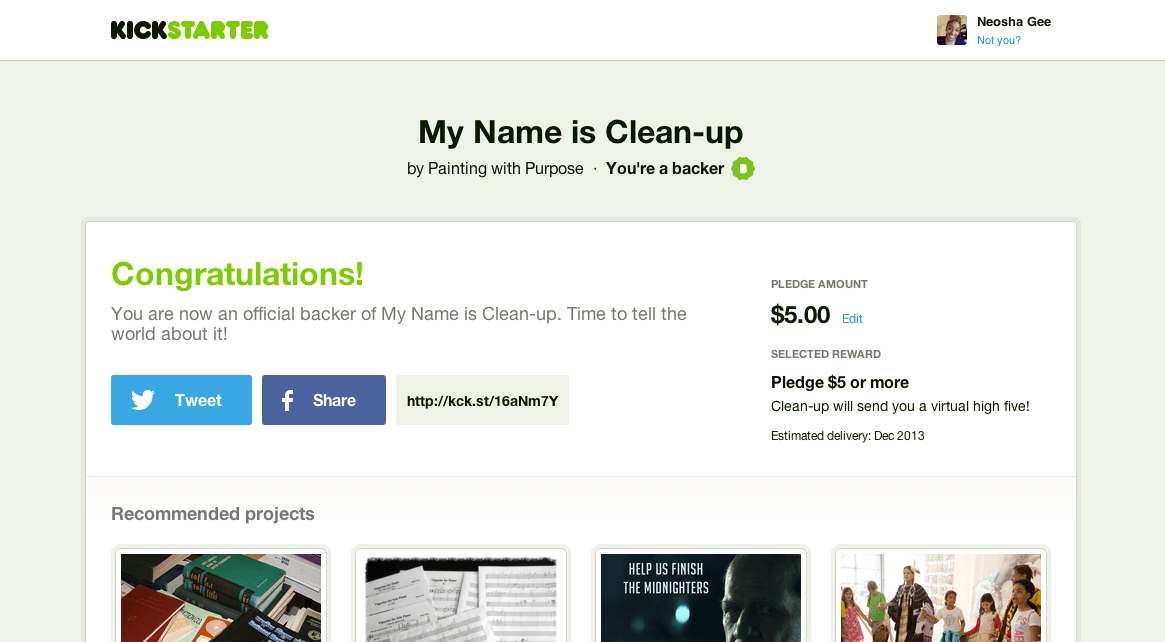 I believe that in a world where we all will need the help and support of each other, we should do as much as we can… for each other. In the back of my mind, there is only one race of people. The human race. We love, we cherish, we get angry, we bleed, we cry… we're all human.
There are a gazillion stories out that share the goodness of people. Sometimes we may not hear or see them all but when we do, let's always remember that "If it were you…", wouldn't you want that love and support too from complete strangers? We can only live life one day at a time. Each day we wake up, let it be another opportunity for you to do something new, something you've never done, or be the contribution to someone else's life.
Peace. Love. Good Life.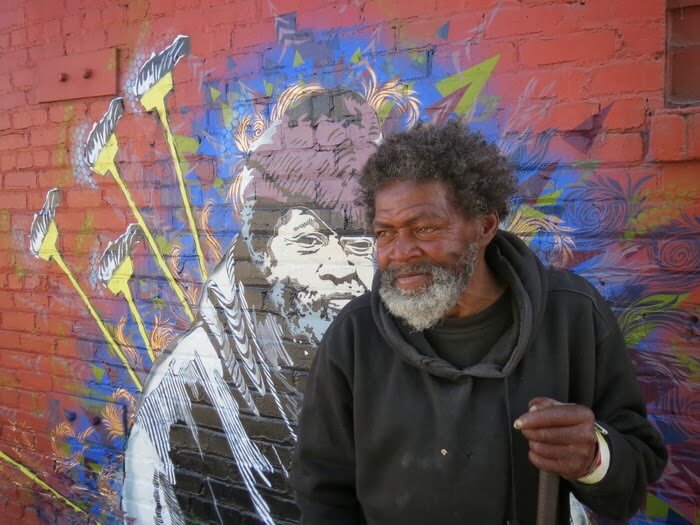 "I hope Clean-up realizes that people care, because HE cares. And he shows it every day when he's out there on the streets "cleaning up".
What great cause or event have you supported lately? Leave your comments below and share with your social networking friends. 🙂