I had the pleasure of being selected to review the Palmolive Soft Touch Voxbox, courtesy of Influenster. This was my first voxbox and it was unexpected, honestly. You can imagine my excitement once I received the package in the mail. I got a cute little pink and green Palmolive Soft Touch Voxbox package that had two 25oz bottles of dish liquid inside.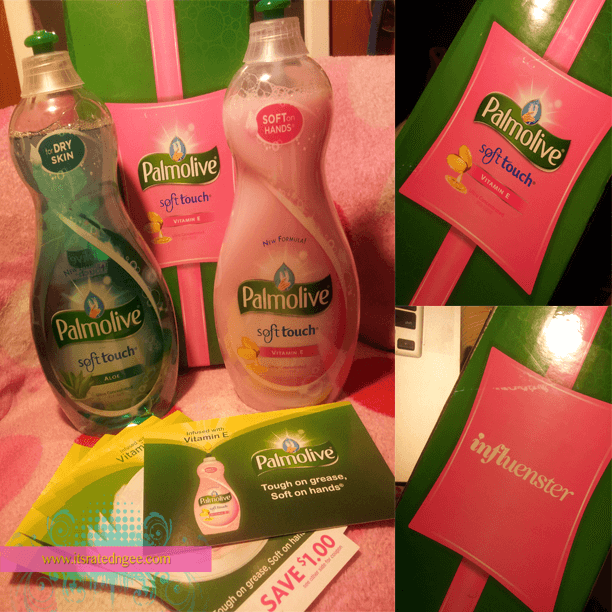 Palmolive is Tough on Grease, Soft on Hands. Each person that received a Palmolive Soft Touch Voxbox, all got two bottles. I received the Vitamin E and Aloe liquids. Others received the third Cocoa Butter dish liquid as one of their two to review. I was excited to test both products out so being a girl, I naturally used the pink bottle first. Unlike most dish liquids many use, the Palmolive Soft Touch products really do leave your hands super soft and not dried out. That's important to me because I hate having to risk a great-looking manicure for dirty dishes (lol).
I've used both Palmolive Soft Touch dish detergents and the Aloe, for now, seems to be my favorite. Simply because I love how it smells. I'll be heading to the store later sometime to purchase the product in the cocoa butter formula. If you have yet to try out the Palmolive Soft Touch dish liquids and other products, you should add it to your Walmart shopping list. Great buy for under $3!
Have you ever tried this product? Needles to say, I've been using this particular brand a lot more lately.
I received these products complimentary from Influenster for testing purposes.