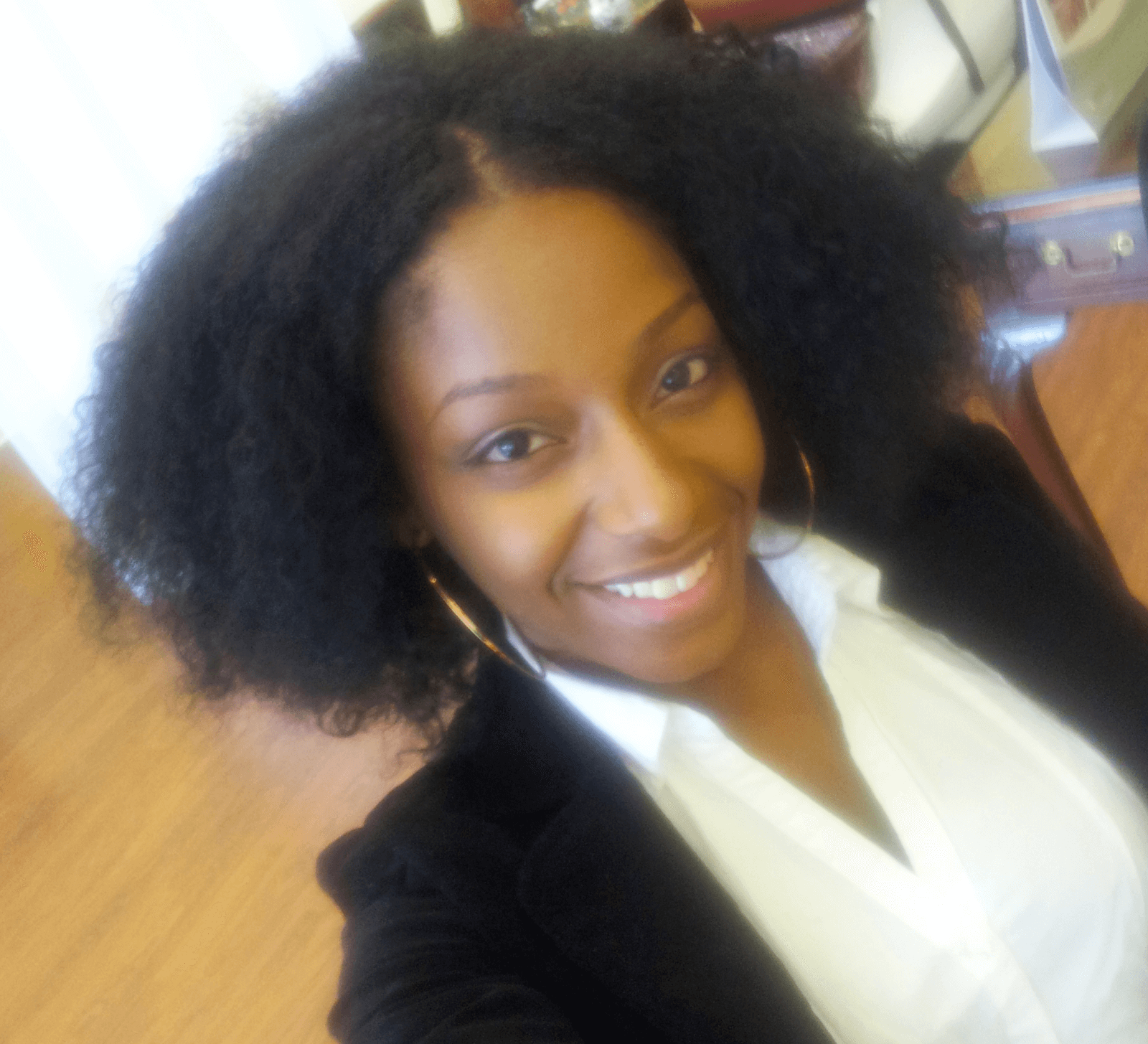 Full head sew in
Welp, it was nice rocking my weaves for the past month and a half. I enjoyed being my alter egos, lol. In mid Janurary, I gave myself a sew-in using the Outre Indian Hair in "Baby Soft Wave", 10 inches. The hair quality was very good, especially for the price I paid, my goodness.
I didn't keep it in for long though, 3 weeks to be exact. Then I took it down and decided to wear a wig that I made back in September of 2011. It was more blonde than black when I first put it together so I ended up using hairspray color to add more black tint to the hair. I LOVED both looks.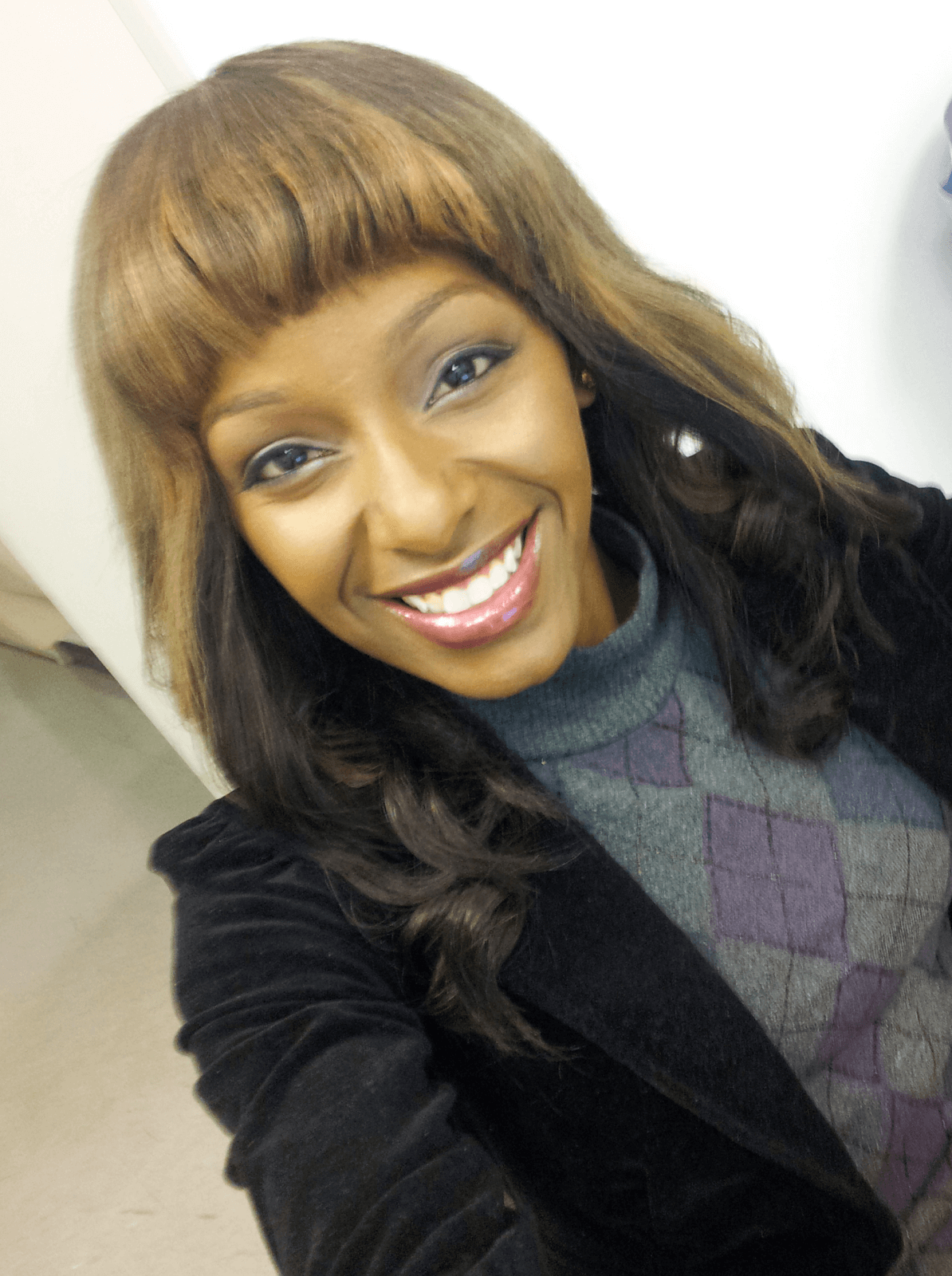 Quickweave Wig
I was a bit disappointed when I took out my sew-in and discovered that I had some breakage. It was expected but sheesh. I can honestly say I had gotten lazy in the haircare department while I had the weave in. I was so busy that I would slack off and forget to moisturize every night and massage my scalp. Ugh. The downfalls of weave and natural hair. It's like working on your laptop so much that you forget what it feels like to pick up a pen and paper. No bueno. I ended up having a lot of breaking and some serious shedding. The excessive scratching I did after week two didn't make it any better. I never really cared about my hair and having a sew-in when I was relaxed but now that its chemical free, I try to be careful. I didn't do so this time around. No more sew-in weaves for me that's for certain. That had to go.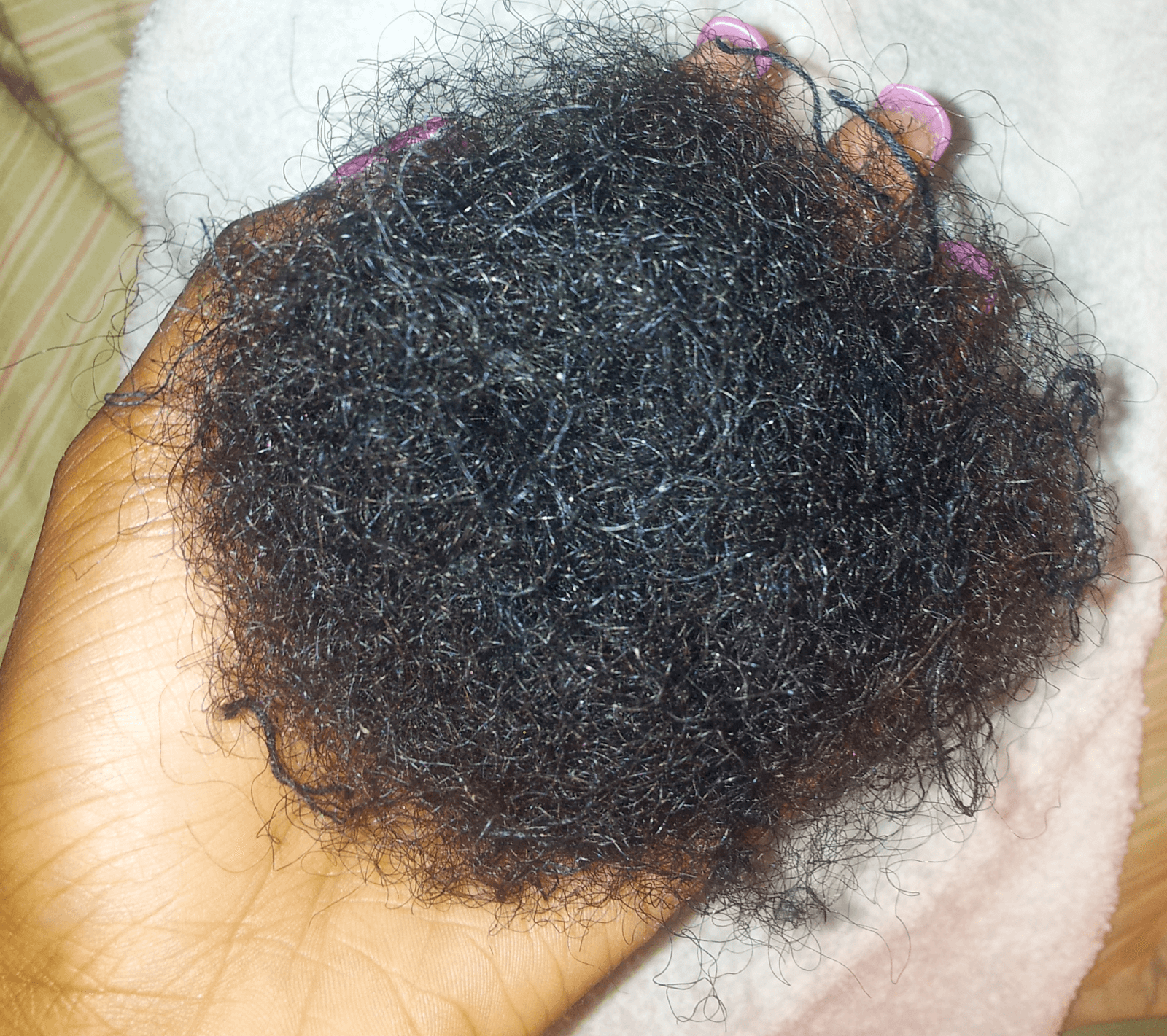 Noooo…BREAKAGE & Shedding!!! 🙁
Other than that, I fully enjoyed the wig. I always do whenever I decide to wear a proper quickweave. The versatility I can have and not to mention the installation time is cut in half. Ever tried sewing in your own full head of hair? It's no fun and if you're like me, you know that quickweaves are exactly what they're called, QUICK! At the time of creating the wig, I wanted the reverse ombre look before the "ombre" style even became more noticeable this past fall. I love golden blondes and deep browns so this was perfect. I previously had highlights of red apart of the wig but took them out after a few days. I ended up having an interview and didn't want to scare a potential employer away with my bold hair, lol.
Now it's back to the old grind. I've worn my fro out and it has recently been up in a puff. I'm proud of how big it's gotten since my big chop! NOTE: It will be my one year nappiversary next month. It'll be one full year since I've been natural. Yay! GO ME!!! I may flat iron my hair for the first time since transitioning to celebrate the length I've attained since cutting my hair. Not sure yet but we shall see. ^_^