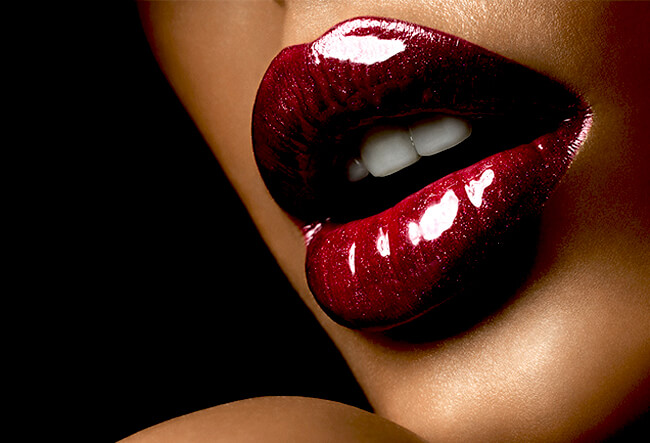 Disclaimer: All opinions of this product are my own. I did not receive any monetary compensation to review this product but instead given the product to try out and give my honest feedback.
Hello beauties!!!
To all of you lip makeup lovers, this is just for you. I was contacted by a representative of a company known as Ageless Derma to review a product of theirs recently. I received the Ageless Derma Satin Lip Gloss in Smokey Violet in the mail just a few weeks ago so this post is well overdue. It's life, you know? I had never heard of the company so for the sake of this post and my curiosity, I wanted to give them a good ol' looking up.
"Ageless Derma, the innovative leader in the anti-aging skincare industry. Based out of Anaheim, California, Ageless Derma offers a comprehensive skincare line designed to diminish wrinkles, fine lines, and dark spots, and improve elasticity and firmness of the skin. Known for a commitment to using natural ingredients that have undergone extensive, scientific testing, and combining over 30 years experience, this committed team of physicians, chemists, researchers, and estheticians is what makes Ageless Derma the pioneering leader in the anti-aging skincare industry."
I loved reading that their products are anti-inflammatory, made with natural, organic ingredients and are paraben-free cosmetics. I have surely been seeking to switch up the makeup products I use to being more healthy for my skin and overall body. Ever heard of the phrase, "You are what you eat?" Well, believe it or not, your skin eats too so what you put on your skin is consumed by your body.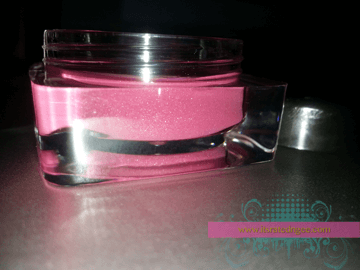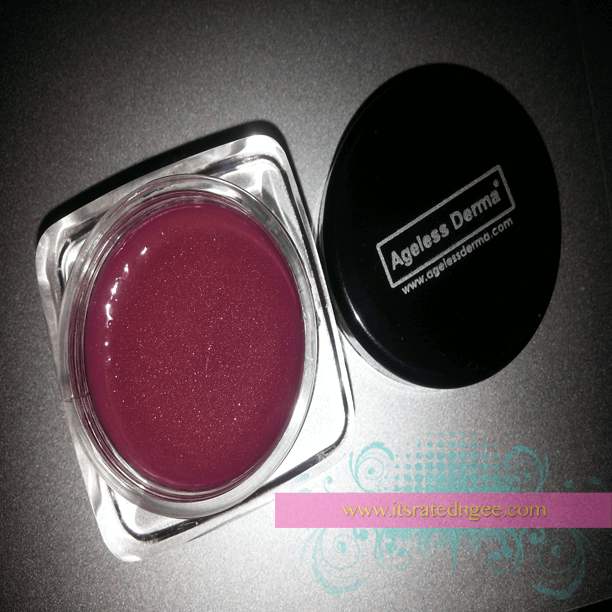 I enjoyed testing out the Smokey Violet lip gloss. The great thing about this product is that all Ageless Derma products are formulated with natural ingredients enhanced by the latest discoveries in science and stem cell technology. While looking at the ingredient list, it is amazing how much more natural this product is compared to other skin care items. In the product I received:
Ingredients:  Petrolatum, Polybutane C12-15, Allkyl Benzoate, Myristyl Lactate, Ozokerite, Beeswax, Stearalkonium Hectorite, Propylene Carbonate, Vitamin A Acetate, Aloe Vera, Grapeseed Extract, Green Tea Extract, Wheat Germ Oil, Sweet Almond Oil, Jojoba Oil,  Peppermint Oil,  BHA.
May Contain: Castor Oil, Iron Oxides, Titanium Dioxide, Mica.
When applied to my lips, it went on smoothly and easily. No clumps, no drying, and no struggle. The gloss lasts a good while without having your lips feel as if they're stranded in a desert somewhere. There is no harsh smell to really no smell at all which is a relief for me. Most cosmetics sold in stores smell so strong to the point of no return.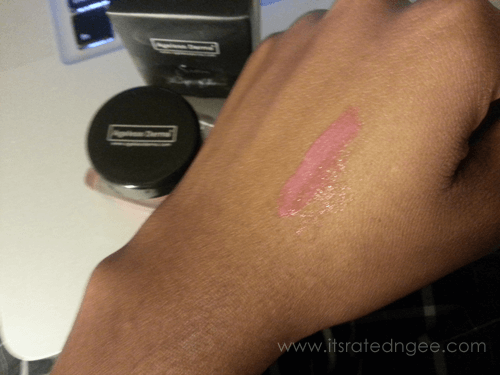 Although Ageless Derma is known for their wonderful effects of reverse aging products, I would consider this line to be great for adult women of all ages. For me, it's better to start young and early taking better care of what goes on my face and body now than waiting until later. They have specialized formulations of products that can help you with hyper-pigmentation  effects of aging (facial wrinkles, etc.), puffy eyes, dark spots, dark circles, and so much more. Check out a few more of their products below. So if mineral makeup is what you're seeking, you will definitely find it all at Ageless Derma. I'm definitely looking forward to trying more of their products from all of their current lines.
Have you tried Ageless Derma products or any other organic cosmetics? If not, would you? Leave your comments below and share with friends! 🙂