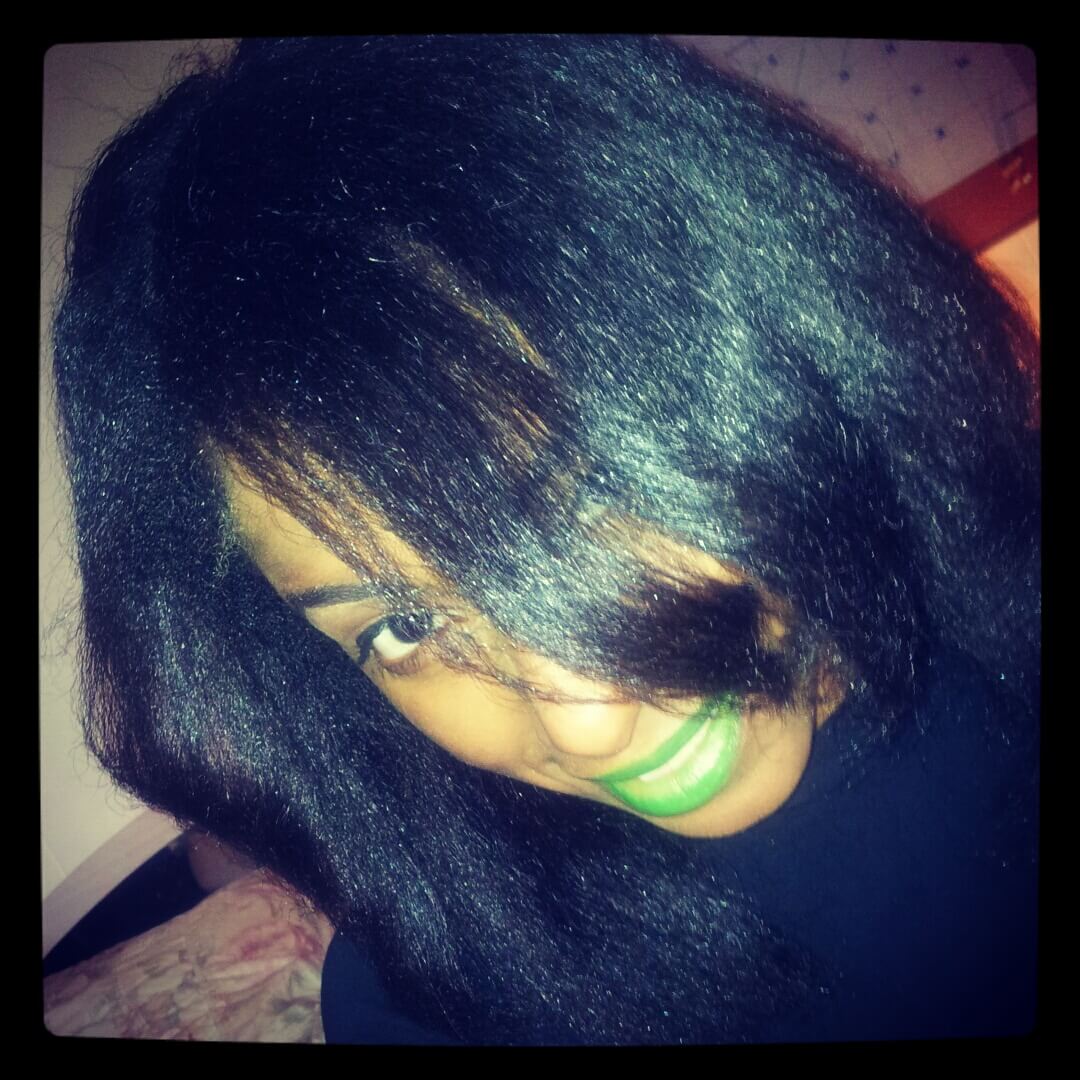 Yay! I was finally able to share this straightening type 4 natural hair upload and post with you fabulous people! I recently flat-ironed my hair for the very FIRST time since big chopping back in 2011. So for my two-year natural hair anniversary (March 2013), I decided to celebrate by straightening my hair. Don't judge me! I know many people question, "Why go natural just to revert to straightened hair?" …Well, for the sake of switching up style.
I've always been the type of person to have so many different hairstyles. You should check out My Natural Hair Journey and My 2011 Hair Growth videos.
Blue hair was even in the bunch, lol. You may have noticed my blog's banner, with the green lips and straightened hair. It's a staple now. Don't worry natural hair lovers, I'll have an updated natural hair journey video soon. My hair has grown like wildfire these last two years. Watch the straightening type 4 natural hair video below to find out one of my methods to straightening my natural hair WITHOUT losing my curl pattern.
Heat Usage with Iron
Before you decide that you want to flatten out your kinky curly tresses, you want to make sure you're using some great products. Since different products work for different people, I will share what works like a charm for me. Straightening type 4 natural hair is some serious work.
Don't let me scare you away from it though. Type 4 natural hair is predominately kinky curly. My hair consists of all 3 types (A, B, C). I have looser, more fine curls in my front and more tightly curled in the center of my head. Then a combination of both everywhere else. Don't know your hair type? I wrote a blog about it!
Prepping
Before straightening type 4 natural hair, make sure you have a head of freshly washed and conditioned hair. I did a slight cleanse using Suave Professionals Almond Shea Butter Conditioner. When rinsed, I the applied Terressentials Organic Pure Earth Hair Wash in "Left Coast Lemon". Great stuff! It's basically a mud bath for your hair. I left that on my hair for about 15 minutes and rinsed again using the Suave conditioner to restore moisture.
Deep Conditioning
I would recommend washing, deep conditioning, and stretching your hair overnight before straightening type 4 natural hair but since I was in a bit of a rush, after washing, I then deep treated my hair using Organic Root Stimulator Olive Oil Replenishing Pak. If you do not have that, you can substitute and use the Hair Mayonnaise also or whatever deep conditioner you prefer.
I applied a shower cap along with a towel that I used as the heat source. The deep conditioner sat in my hair for 30 minutes. I de-tangled my hair after washing and allowed it to air dry afterwards.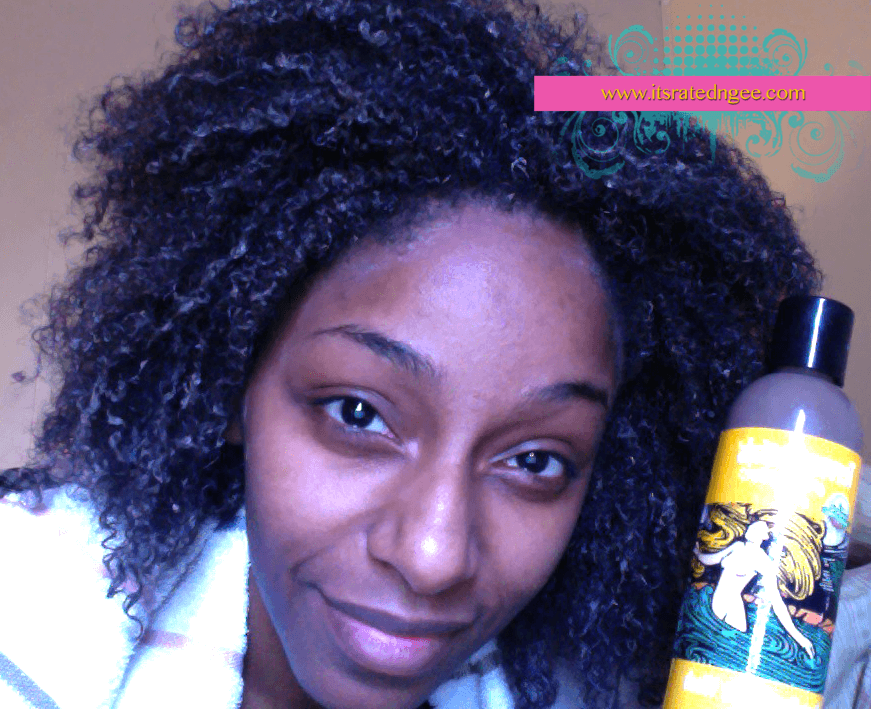 Straightening
Yay! The fun part. Straightening type 4 natural hair to perfection. I did not use a watery heat protectant like most people (they don't work for me). I used a light oil instead of a creme. I know… "Why use oil with heat?" ….contrary to popular belief not all oil burns hair when used with heat. I used Organic Root Stimulator Hair Repair Vital Oils For Hair & Scalp. ONLY use very small amounts per section of hair. I used no more than a dime size to straighten my hair.
Flat Iron
The flat iron I used is the Hot Tools 1″ Blue Ice Titanium Iron. I think it's one of the best for natural hair straightening, in my opinion. I've also used this iron on associates of mine with varying natural hair types. Works great! It is made with ceramic plates that generate fast and instant heat. Ceramic plates are recommended for natural hair straightening. It heats up to 450 degrees but to flatten natural hair of my type, I used 350 degrees pre-heated. NEVER go over 400 degrees. To iron, do so in small sections. The iron I used is only an inch wide so your sections should be an inch or less. Try not to iron one section of hair more than twice. It took me about 2 hours to complete my entire head.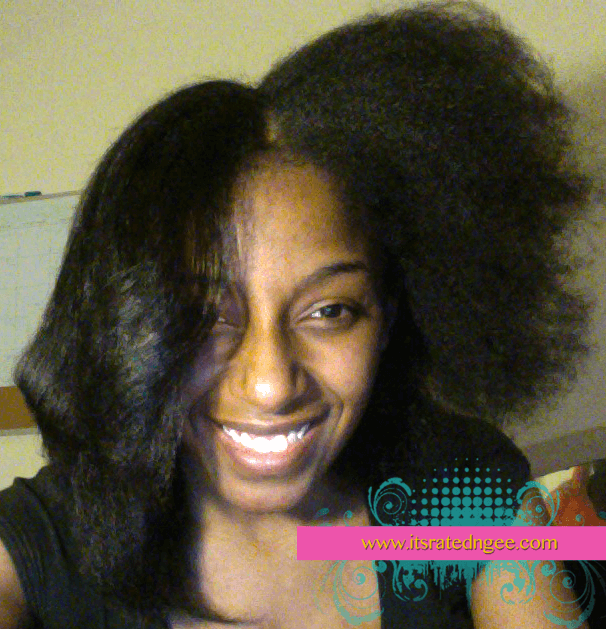 Results
After completing my hair, it was all bouncy and commercial-like. I felt like I was the spokesperson for Dr. Miracles or something (lol). It had lots of body and my hair was a lot longer than I realized. Amazing at what you discover when you stretch your hair in this way. I can understand why most people would try to stay away from straightening type 4 natural hair because it does take some tlc after care to keep up.
My hair lasted about 2 days. Only because I stepped outside and that weather turned my straight locs into poodle mania. I experienced no heat damage from ironing and when it came time to wash my hair again, my gorgeous curls popped right back up. You can find more photos on my instagram.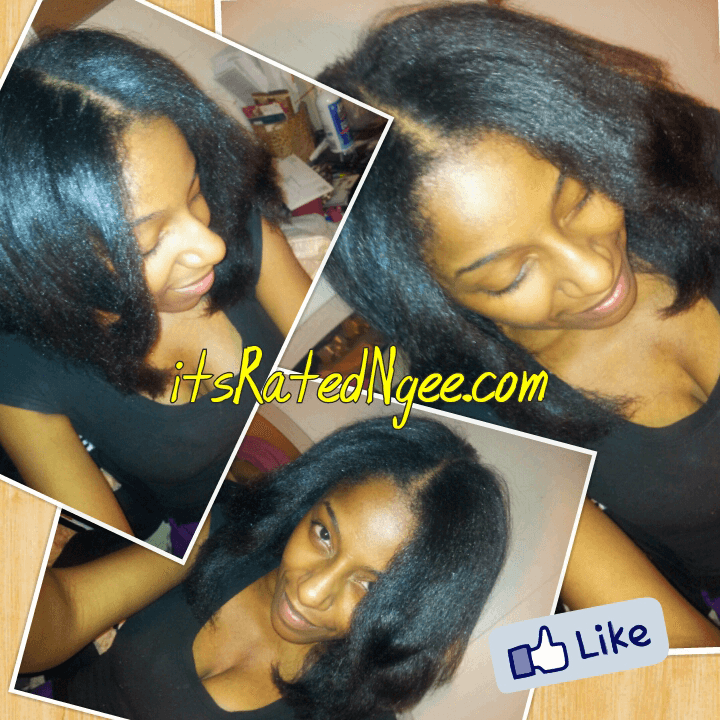 FYI: When hair starts to revert back, simply twist it or bantu knot. Never, EVER flat iron dirty hair.
What is your method for straightening your kinky tresses? Have you experience the good, the bad, or the down right ugly to flat ironing your natural hair. Leave your comment below and share with your friends if you enjoyed this post 🙂