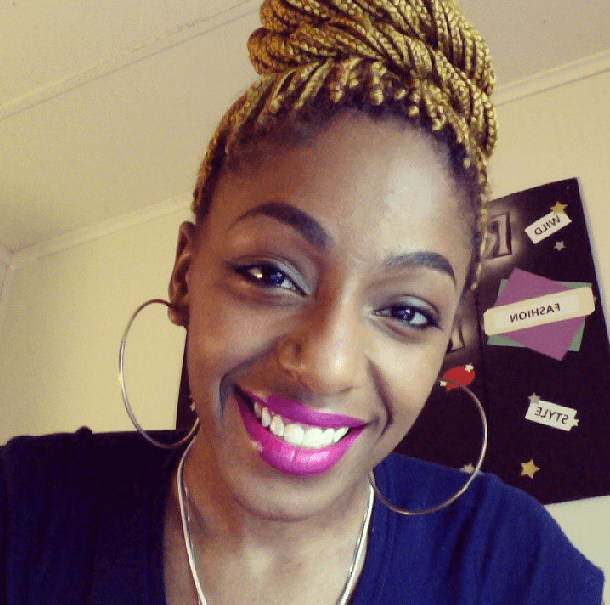 Hey again everyone! It's been a long time coming but this post is for all my bold lipstick-wearing ladies. I often get tons of compliments and questions regarding the lip colors that I tend to rock quite often. I'm a big lipstick lover. I will say that all the colors I share below may not be for everyone. If you're someone that loves to stand out and express a lot more than just a pretty face, these 9 bold lip colors for women of color will be just for you!
There use to be some taboo stigma to wearing super bright and bold colors on your lips. Most often black women would simply stick to neutrals and reds. Even red would send some ladies running for the mountains. Fashion and beauty is changing so rapidly that it's had to keep up sometimes. A woman can truly shine and speak without a word just by the color on her lips. Did you know colors have psychological meanings? Yep. It's not just serving design and interior decorating purposes. Lipsticks for women of color can range from bold hues of blue to deep shades of red. Talk about instant fun!
Lipstick is said to have dated back to as early as 3500 BC. Lipstick was made with a blend of white lead and crushed red rocks and was used and popularized by the Sumerian Queen Schub-ad; it was poisonous, but that didn't restrict women to use and experiment.
Prehistoric periods made lipsticks were made only from readily available natural sources – fruit and plant juices. As early civilizations started appearing in the Middle East, North Africa and India, advanced manufacturing processes enabled mankind to finally start producing new kinds of lipsticks. Hence, why so many products on the market now have lipstick ingredients you should avoid. It saves money for those corp giants. I'm switching to make my makeup more health-friendly. Slowly… but surely. Curse thy beauty choices!
Bold Lipstick Shades Shown
Many of the shades, I've reviewed in previous blog posts. You may recall Ka'Oir Cosmetics Lipsticks as well as a few colors from the Covergirl Queen Collection.
Black (Shade: Night) Ka'Oir $15.99
Blue (Shade: KaOir Doll) Ka'Oir $17.99
Purple (Shade: Rude Girl) Ka'Oir $16.99
Green (Shade: Jamaica) Ka'Oir $16.99
Orange (Shade: Ohh La La) Ka'Oir $15.99
Fuscia (Shade: Gorgeous) Ka'Oir $15.99
Pink (Shade: Flirtatious 7710) ELF $1.00
Brown/Nude (Shade: 934 Neutral) Nicka K (NK) $3.49
Hot Pink (Shade: Powderpuff Pink Q455) Covergirl Queen $5.49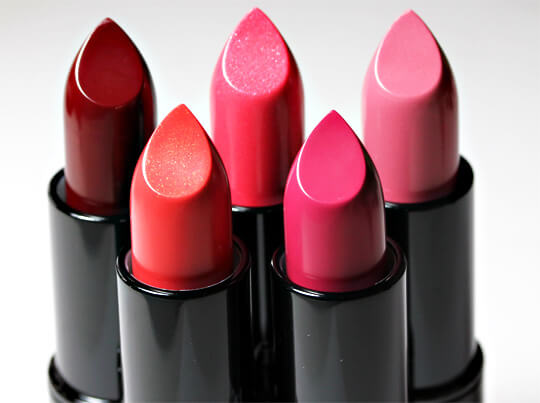 Know that I did not not spend full price for Ka'Oir colors. Those email discounts really do come in handy. If you don't want to spend that much for a tube of color, Kleancolor Femme/Magic Kiss, Kryolan Blacklight Reactive, all have color alternatives for cheaper prices. Lime Crime (UK-based) also offers more high end assorted colors for $15.
Well! That's it for my faves. Feel free to indulge and try something new on your lips! BE FEARLESS!
Did you enjoy this post? Let me know your thoughts in the comments. I'd love to hear from you. Don't forget to share with your friends! 🙂