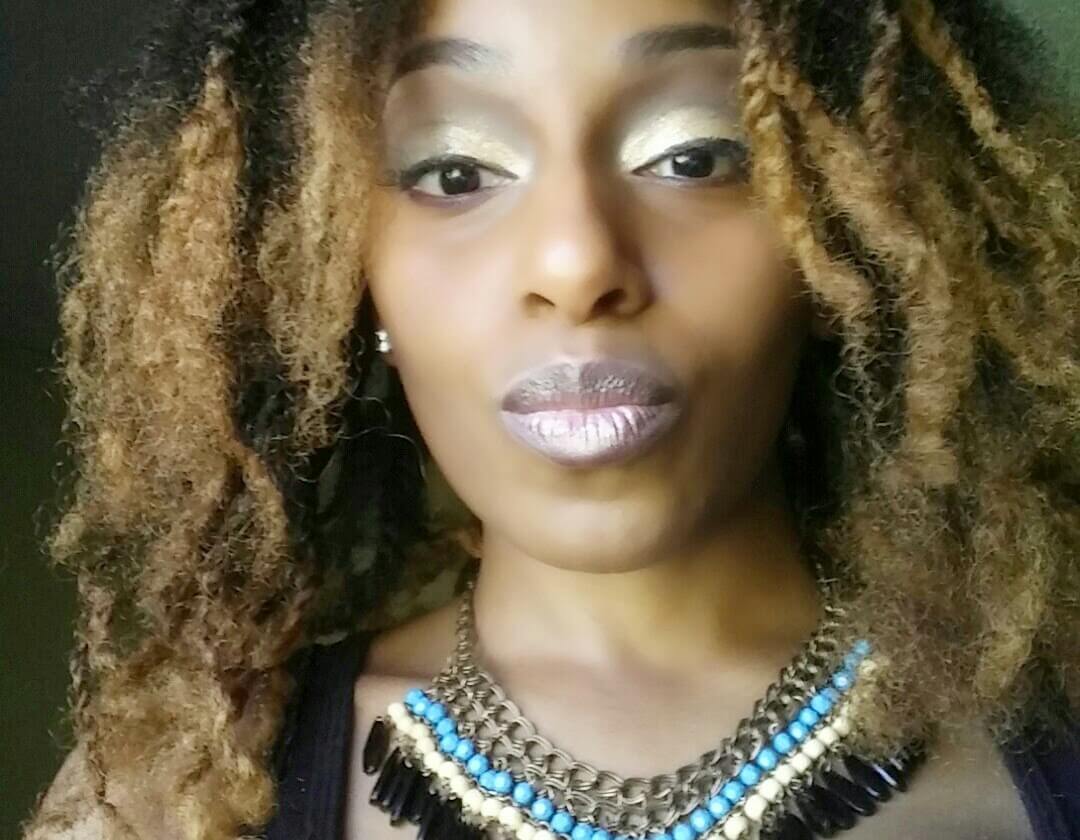 Yesterday I celebrated my 24th birthday. Like really…. I've been walking this Earth for 24 years exactly! I'm ANOTHER year closer to 30 and my sweet 16 feels like it was just 3 months ago. Time truly does fly.
My whole goal was to celebrate in the smallest way possible. My son and I stayed awake past 1AM as I basked in his innocence. I woke up and my family welcomed me with birthday wishes, my sister sang to me, and questions on what I planned to do for my b-day came after.
All I wanted to do was relax. Show gratitude. Keep my day simple.
Throughout the day, I went about my day like any other. Took an awesome shower and skipped breakfast. I decided to get extra cute but minimal- so I got dressed in some black jeans, blank tank, and creeped on Instagram to get an idea of how I'd like to do my makeup.
Alissa had an awesome insta-video on a makeup look she did with yellows, glitter, and golds. I drew inspiration from there and tailored it to my skin tone by making my look a smoky one. I loved the outcome of it.
On my eyes, of course, some of my favorite ELF products and mostly their baked eyeshadow – my lips, I used an ELF jumbo liner to outline and the lipstick is by the ELLEvate NOW Collection.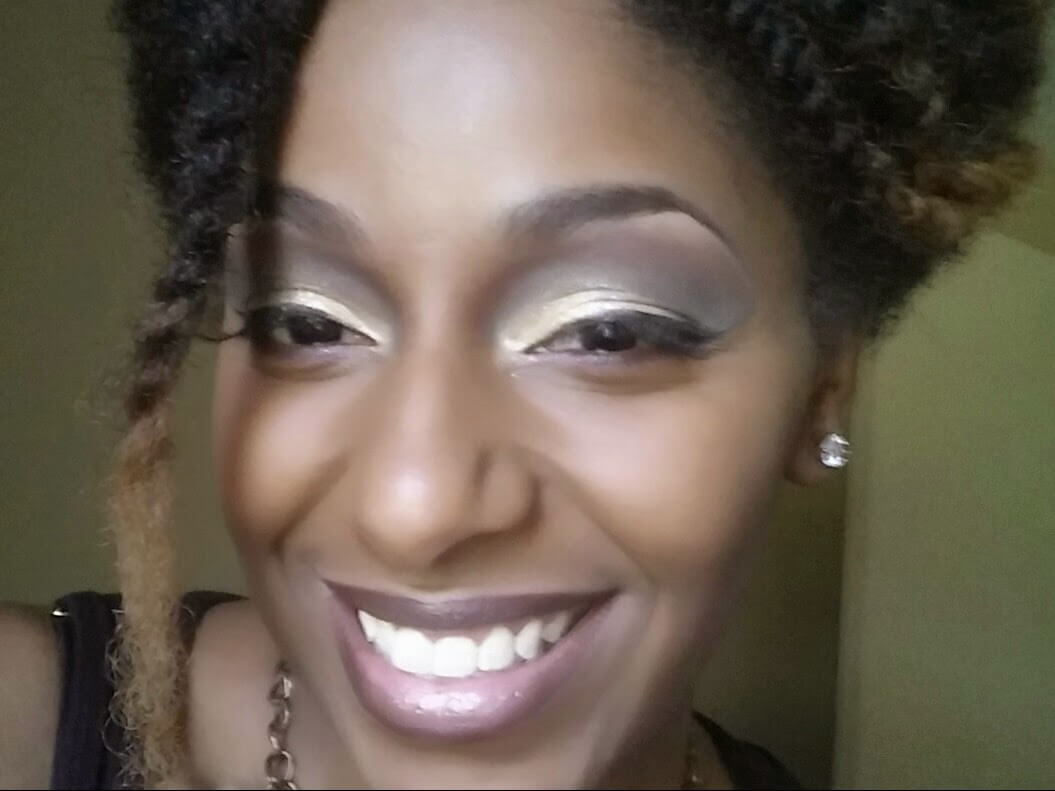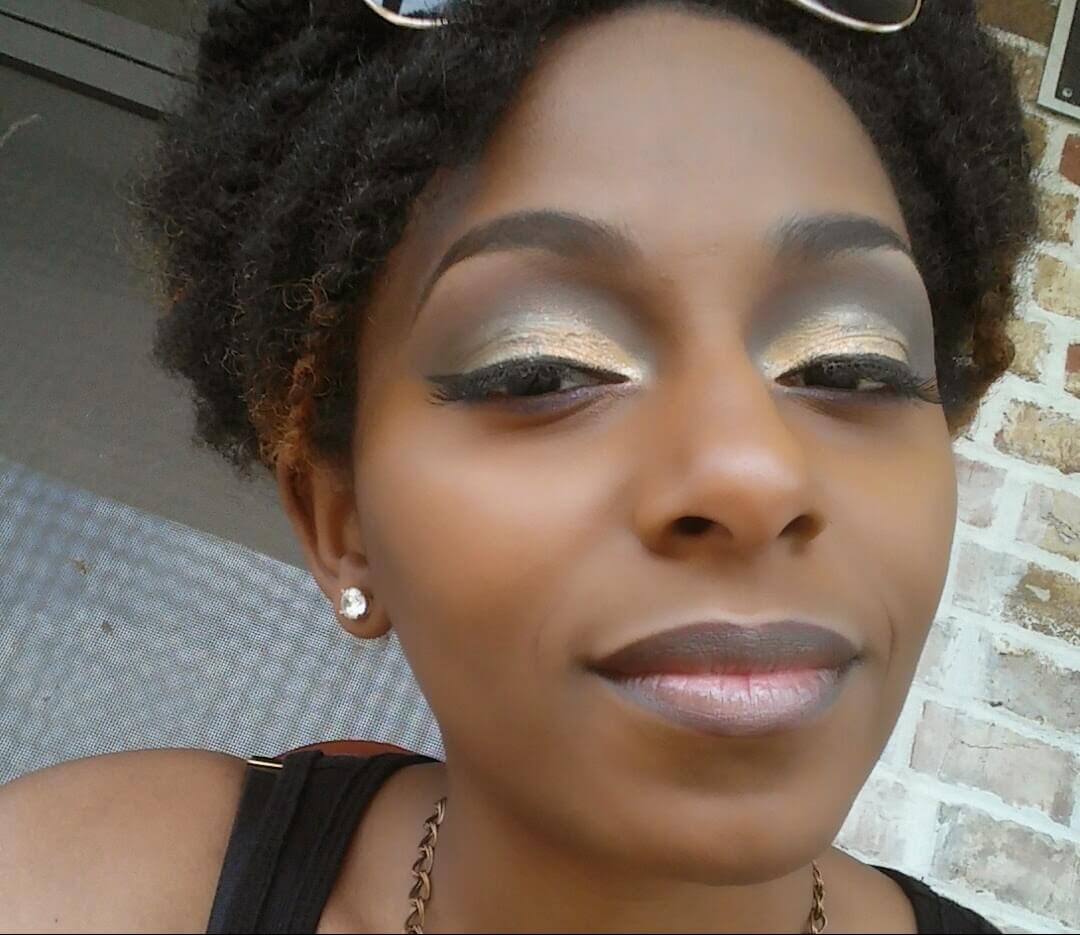 After about 20 minutes of getting my face perfected, I spent even more time doing my hair, which ended in a "queen of hearts" bun and taking a bunch of selfies – then more time trying to figure out which ones I liked best and wanted to share. Y'all know how it is. Out of 50 pics, we use like 3 – lol.
Back to the basics. Luckily, the weather here in GA was nice so I had to take advantage of that. I chose to go outside with my son and nephew. I enjoyed staring at the sky – taking in the atmosphere and just being still. My sister took a few pictures of me wearing my Vessa boots that I FINALLY got a little wear out of. Excuse my nephew for photo-bombing …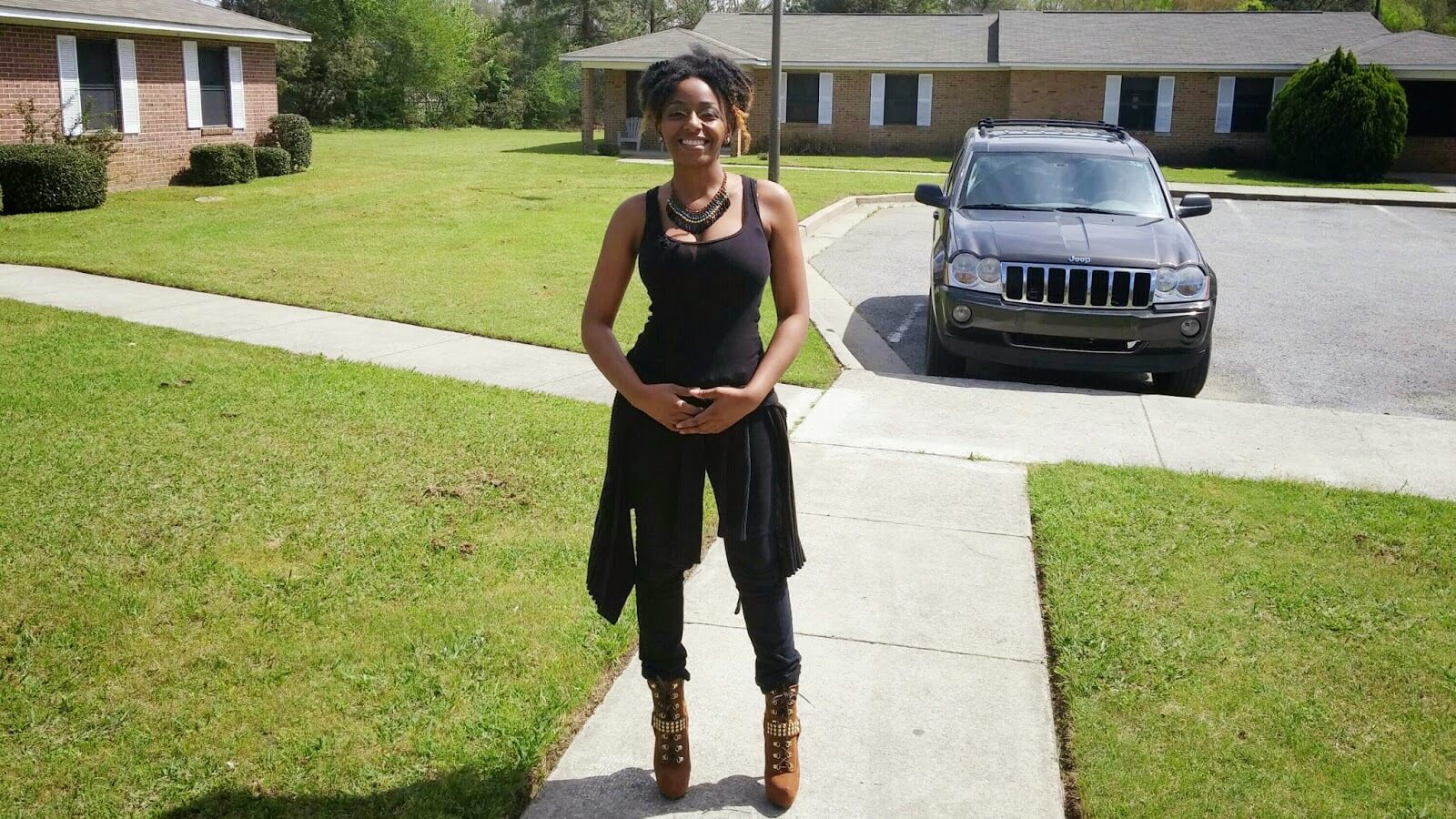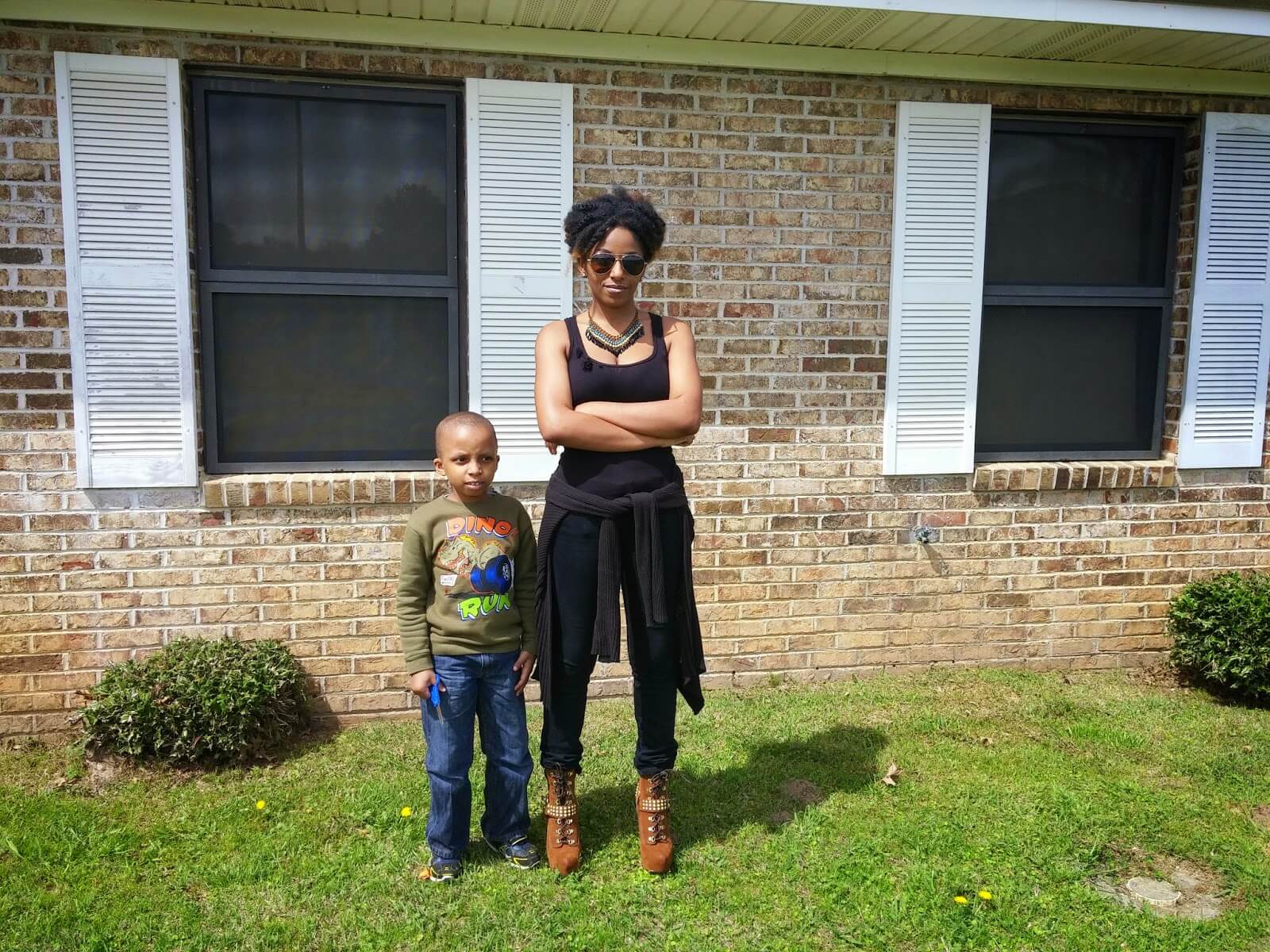 My mother blessed me with my favorite chicken teriyaki lunch from our local mall. It was too good! The hubs came from school and we continued to enjoy the day. We later went out to Sam's Club to pick up a cheesecake. I love cheescake!
He caught wind of some rotting nectarines on our way to the pastry department soooo…. that was sickening -_-
Got back home and he began to cook me a birthday dinner. He attends Le Cordon Bleu so naturally, he wanted to show off his fancy culinary skills with his fancy tools.While he cooked, I ate my leftover teriyaki and gave my son his bath – which was an hour behind. My son was cranky and sleepy so he didn't give me the opportunity to get him dressed after his bath. So we both laid in bed – him naked in his towel, while he breastfed.
The hubs came in and pretty much kicked me out and told me to go eat my meal while he cared for our little man. The dinner presentation was as expected – culinary fancy at it's best. It looked great. It was a bed of rice pilaf (my favorite blasian entree) with seasoned tilapia, garnished with green pepper and onions.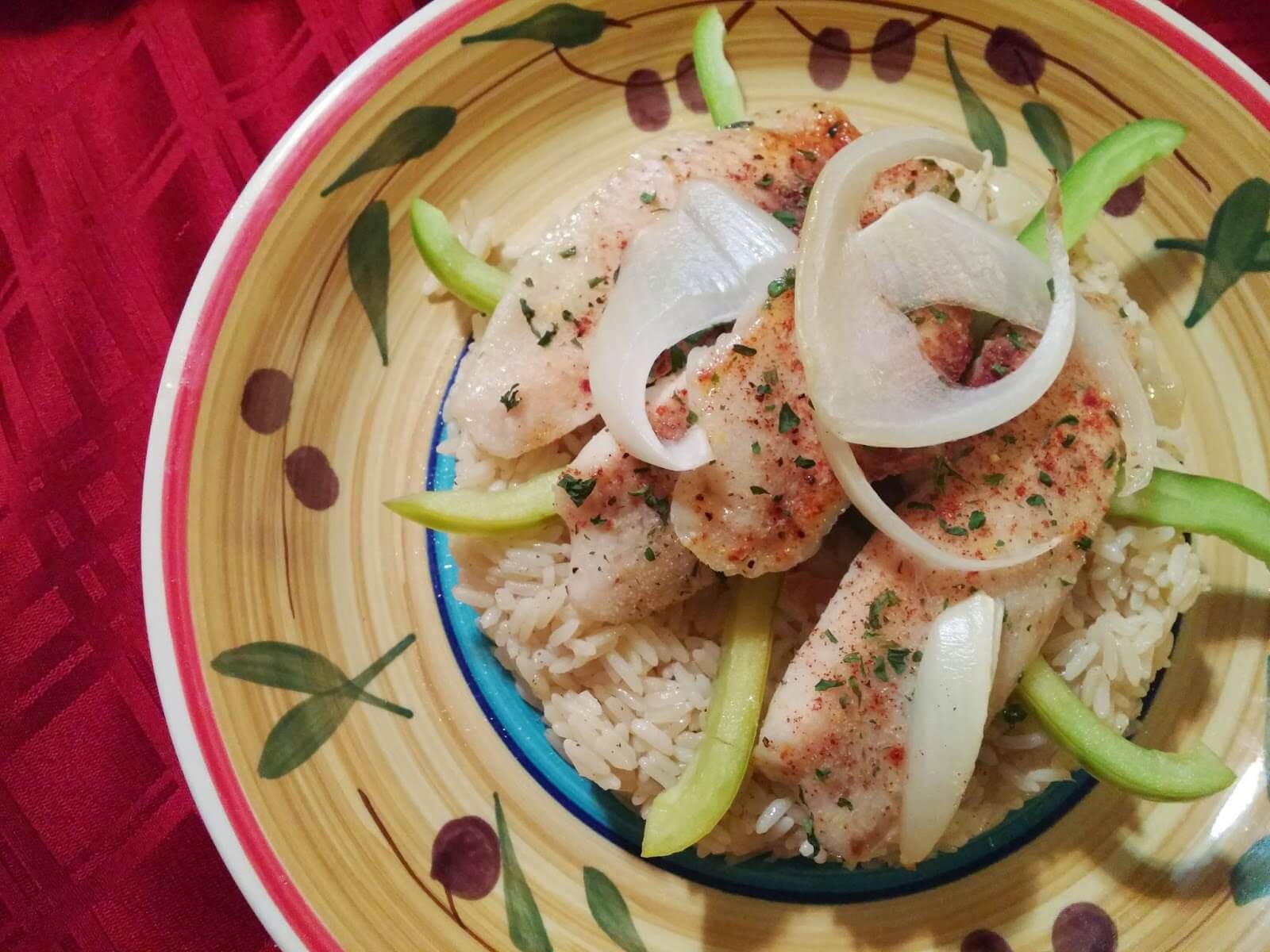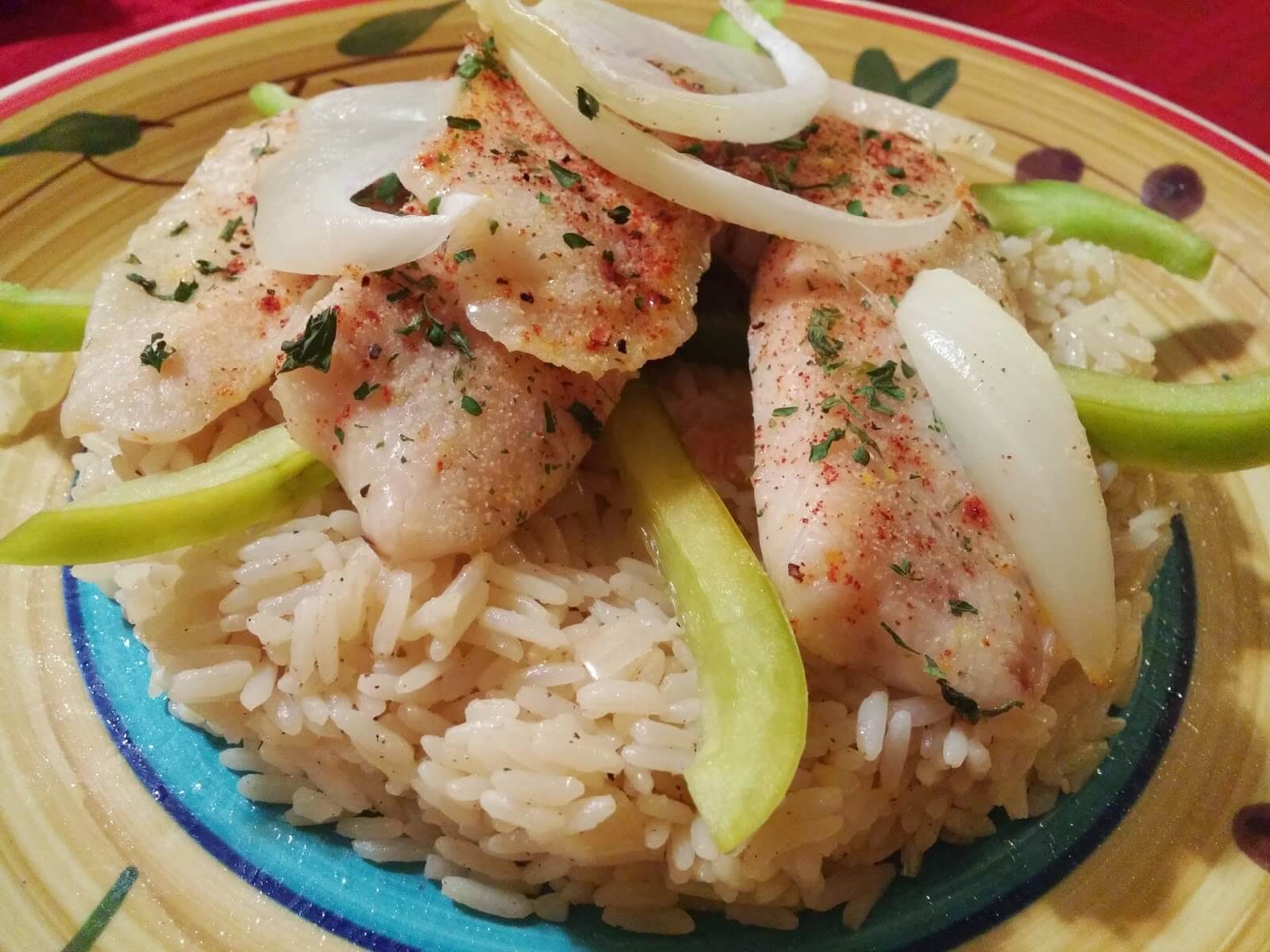 With my cup of water and mug of lactation tea by my side, I ate like a pig and felt my stomach about to bust afterwards. We cleaned up and I washed off my fabulous makeup. The rest of the night included eating cheesecake and watching YouTube and Hulu.
Overall, I would say my 24th birthday was a success. I'm not much of a party person so that wonderful VIP and champagne invite I was offered by an Atlanta club promoter wasn't something I wanted. Maybe next year though when I hit the big 2 – 5…. goodness.
How do you plan to spend your birthday or the next?
Check Out These Awesome Posts: