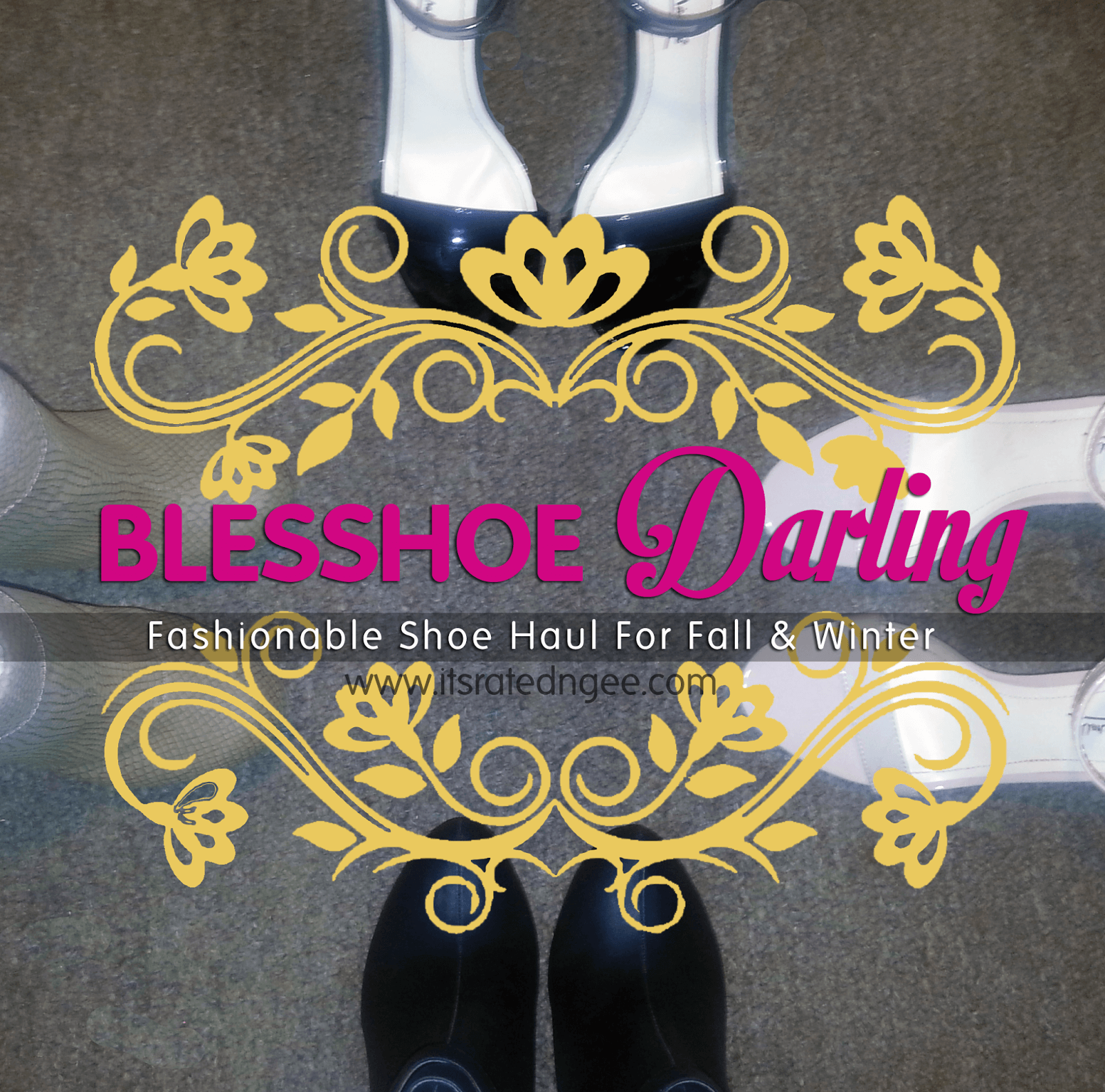 Oh my, it has been quite a while since my last online shopping haul. You're in for a treat with this one. I have four pairs of beauties to share in this fashionable shoe haul. To celebrate my accomplishments this past year, I decided to reward myself with some retail therapy in the shoe department. It's literally been over a year since I last purchased a pair of heels. A world record in my book.
I hope you love pictures because I do. I wanted to give good detail of my purchases so if you decide you want to add these babies to your shoe closet, then shoot for it and know exactly what you're getting. I am SO ready for the Fall and Winter seasons. Here in Georgia, it seems as if we won't feel the real cold weather until January 2014… BOO!
Welp. Let's get into it.
Samira booties
I purchased the "Samira" booties through JustFab in black, size 7. They were also available in tan. The boot feels great and smooth. Doesn't look cheap at all, especially with the nice buckle detail that accent the shafts. It also has zippers which will make it easier to get your feet in and out of the shoe with no problem. The wear when trying them all was nice. Comfortable and not too high at all for me. I'm a tall heel kind of gal.
Specs
Heel Height (5 1/4″)
Platform height (1/2″)
Material (Synthetic + Man-Made Sole)
Price regular $39.95, I paid only ($4.95 -STEAL DEAL!!)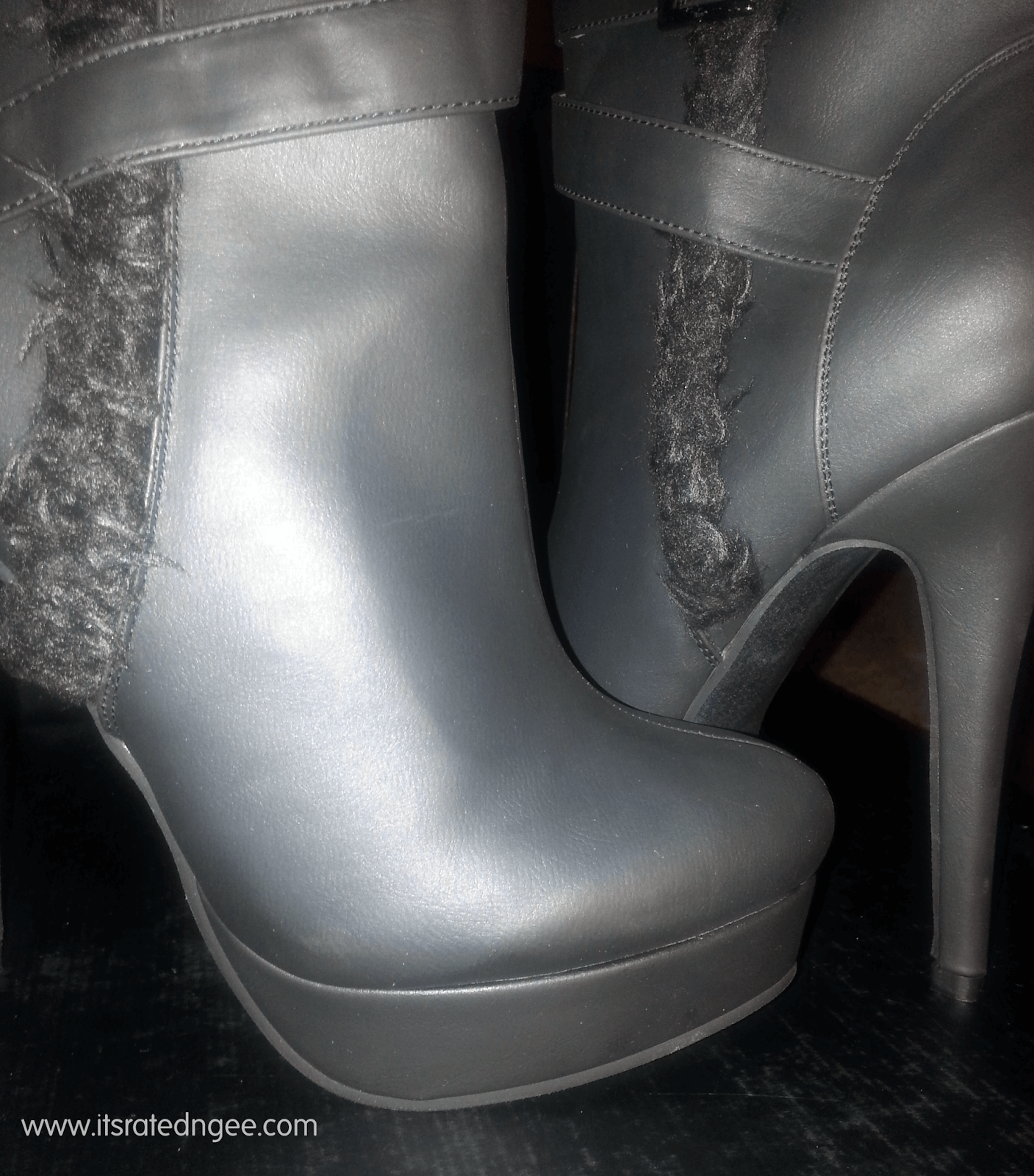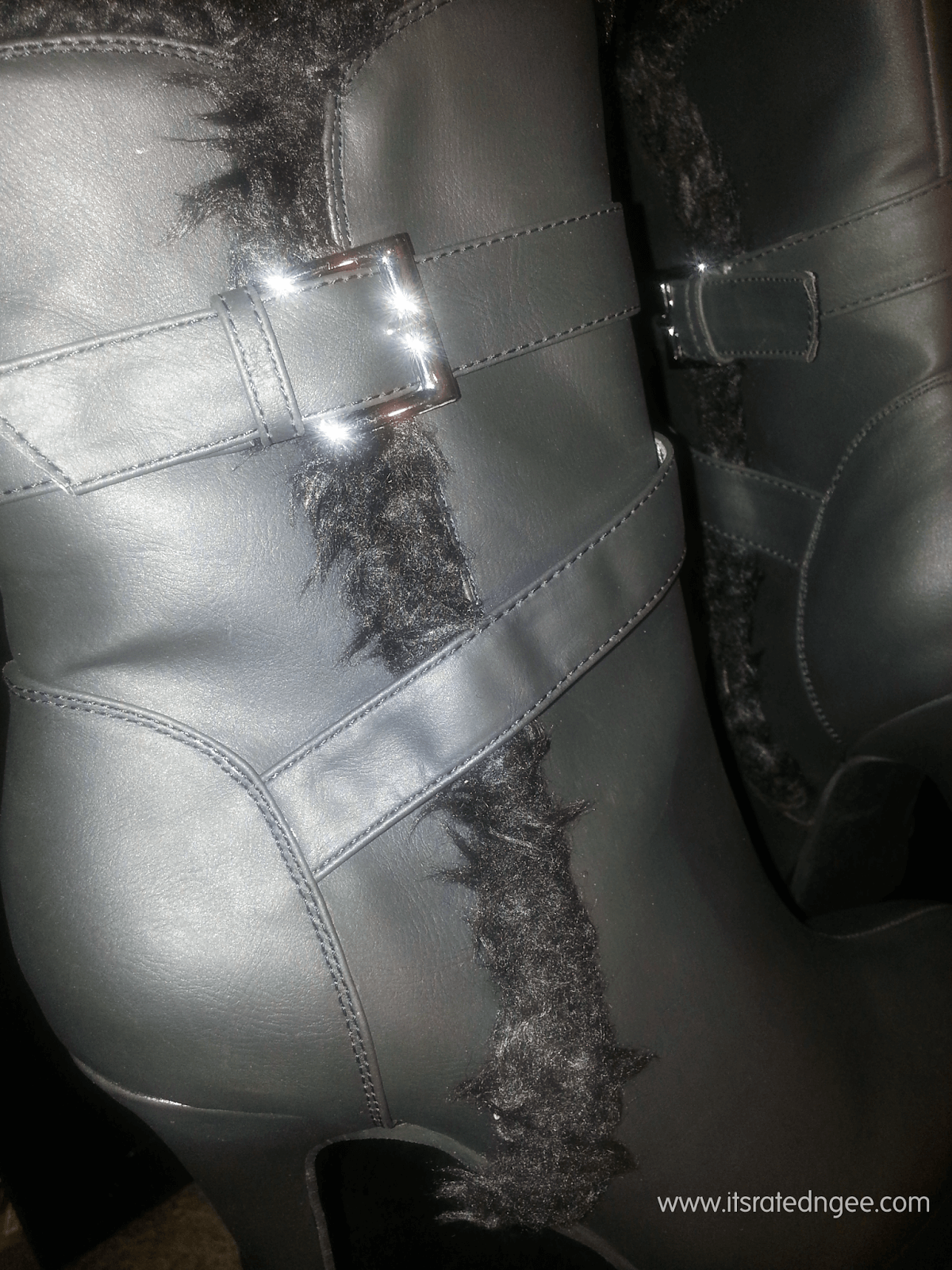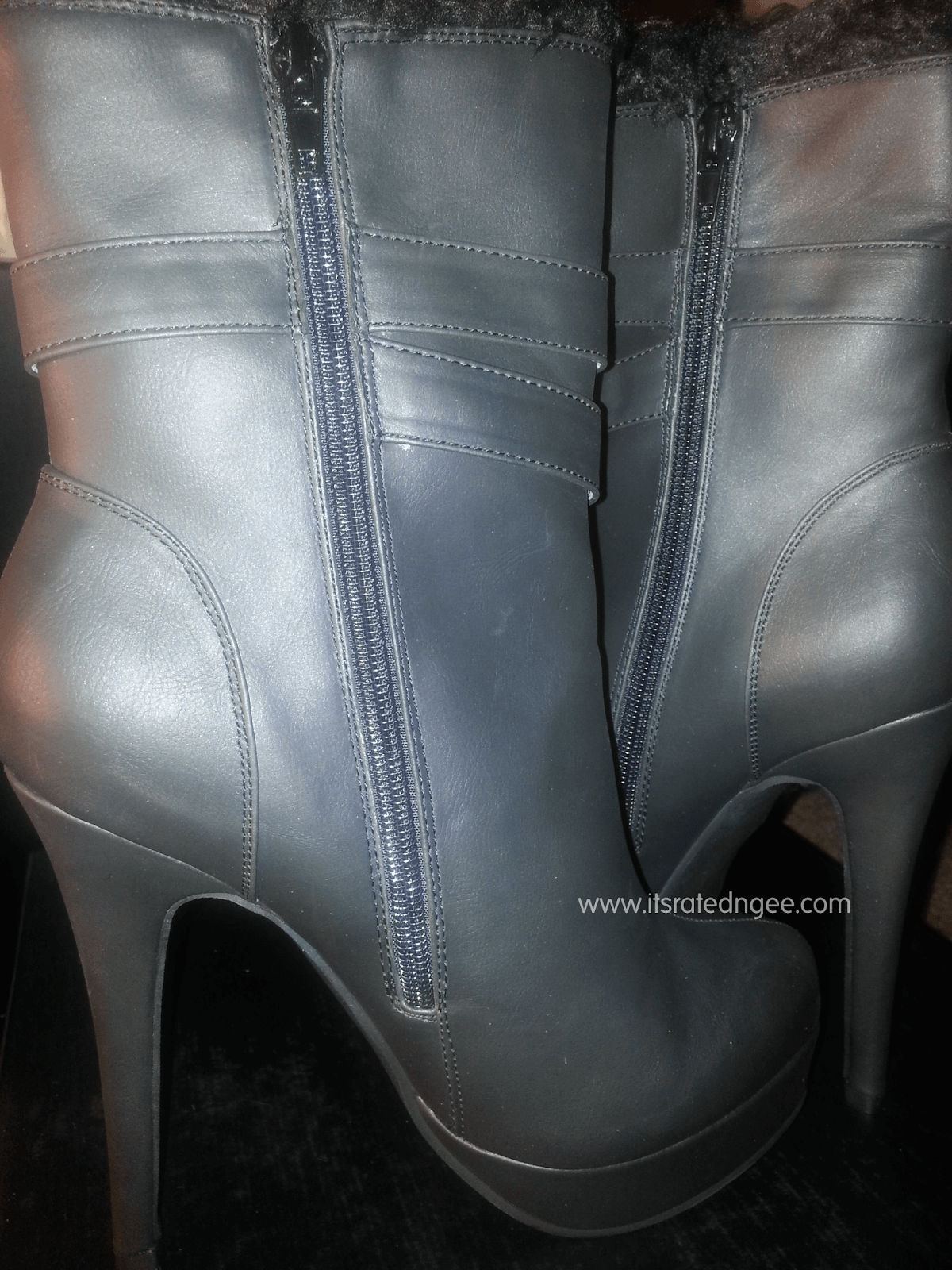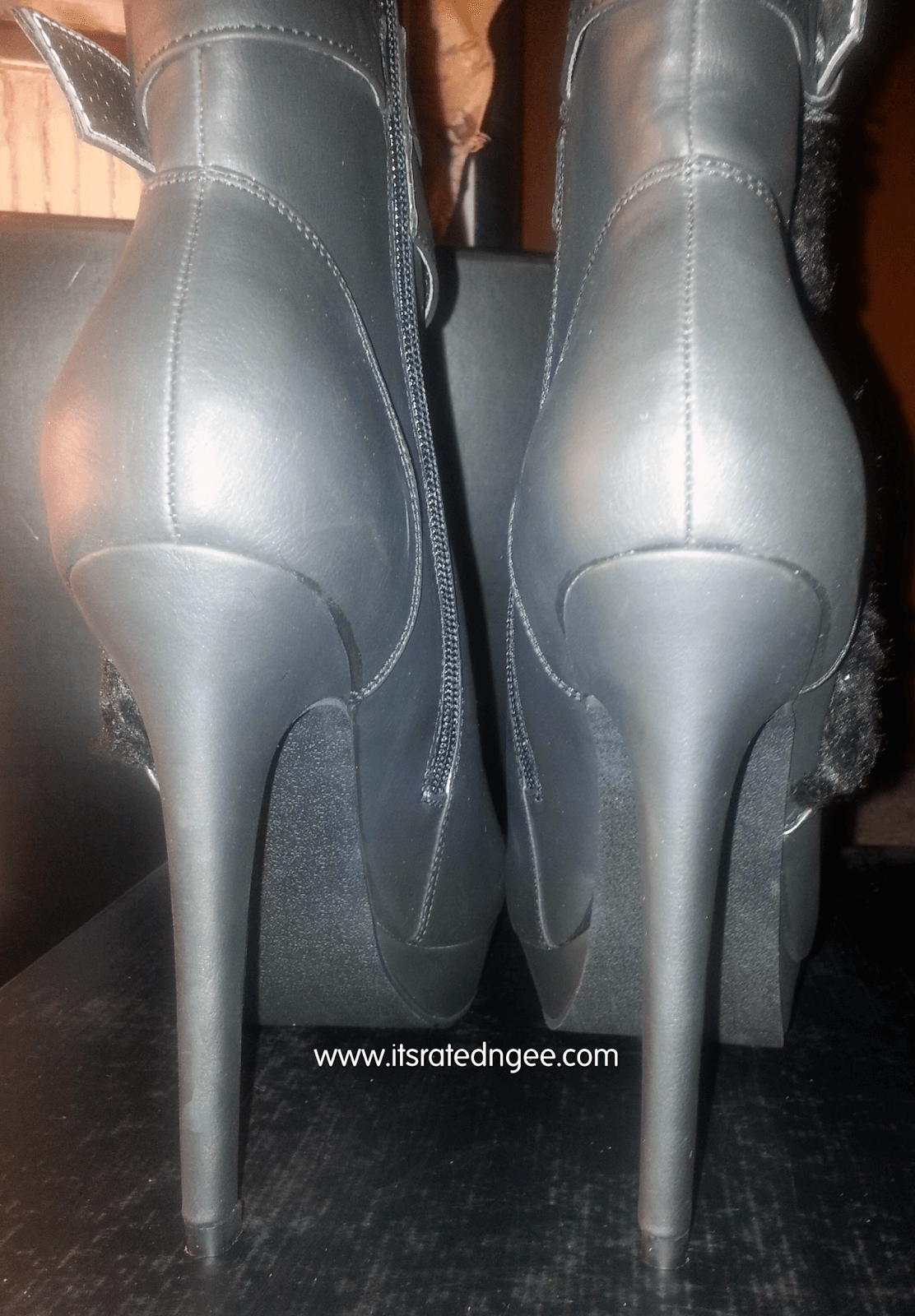 Analyn bootie
My second purchase from JustFab was the "Analyn" ankle bootie in Taupe. Also available in black. These were pretty interesting when looking at the detail online so I bought them just for their neatness. It's two different materials messed in one. The suede and snake skin emboss. Neat right? You can lift the fold-over collar but I prefer to leave it folded as shown. When I read the reviews, many people complained about the boots being hard to either get into or out of so I naturally went up a half size bigger with the 7 and a half. With there not being any zippers, they fit perfectly and come on and off quite easily.
They feel good when wearing and walking around in. I'll really put them to the test once cooler weather hits. I wouldn't recommend wearing these in rainy weather though, of course.
Specs
Heel Height (5 1/2″)
Platform Height (1 1/2″)
Material (Synthetic Upper + Man Made Sole)
Price regular $39.95, I paid only ($4.95 -STEAL DEAL!!)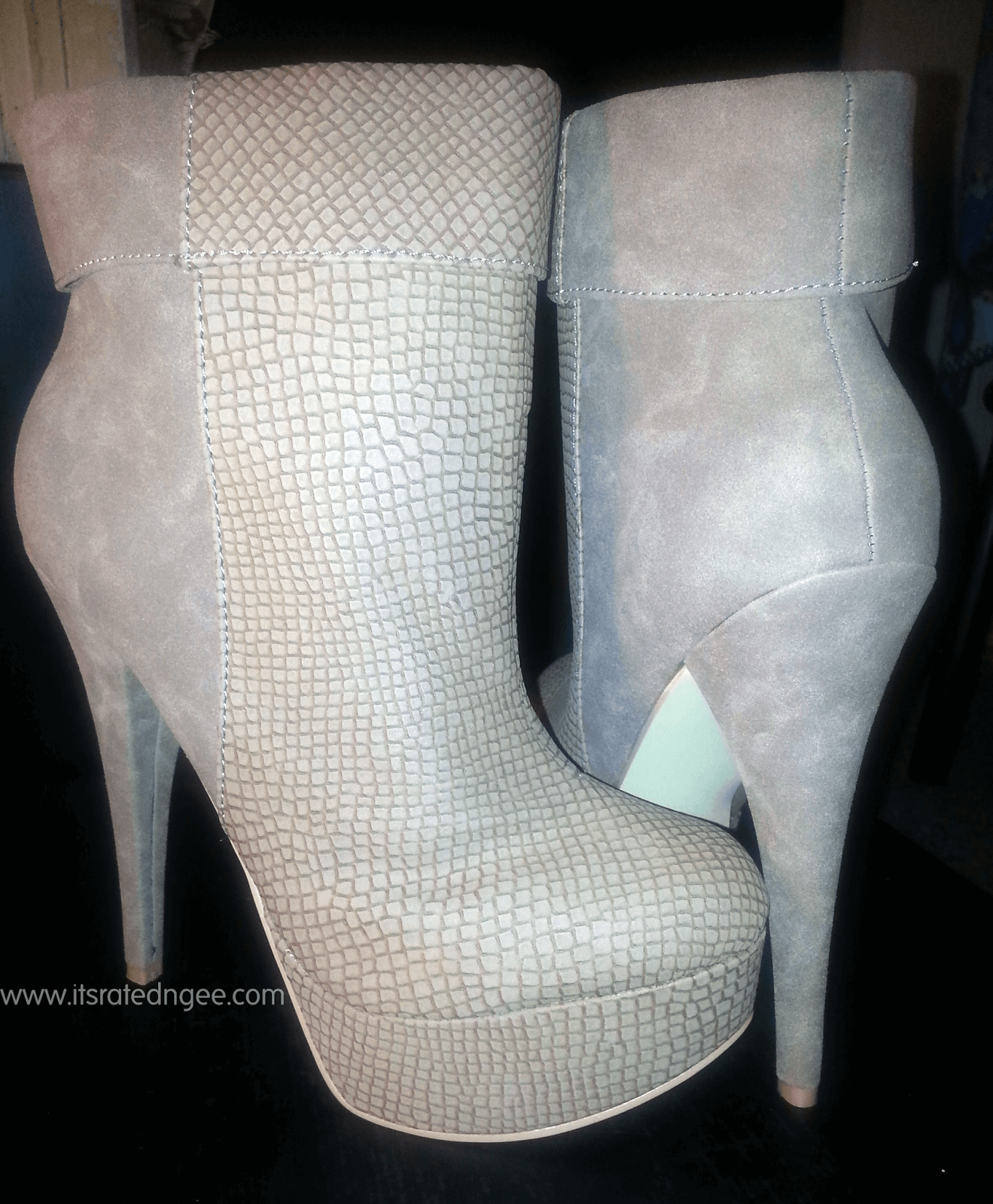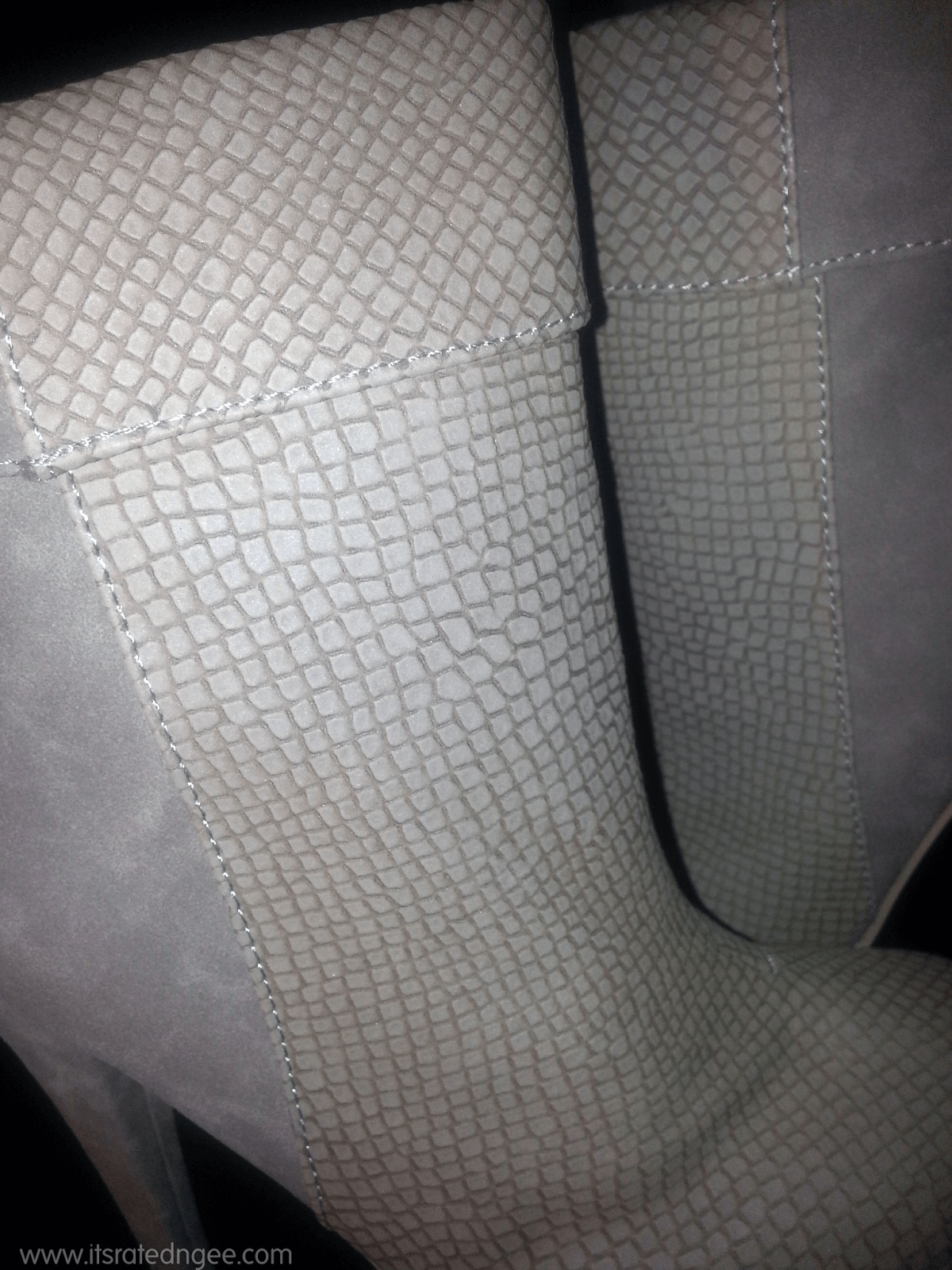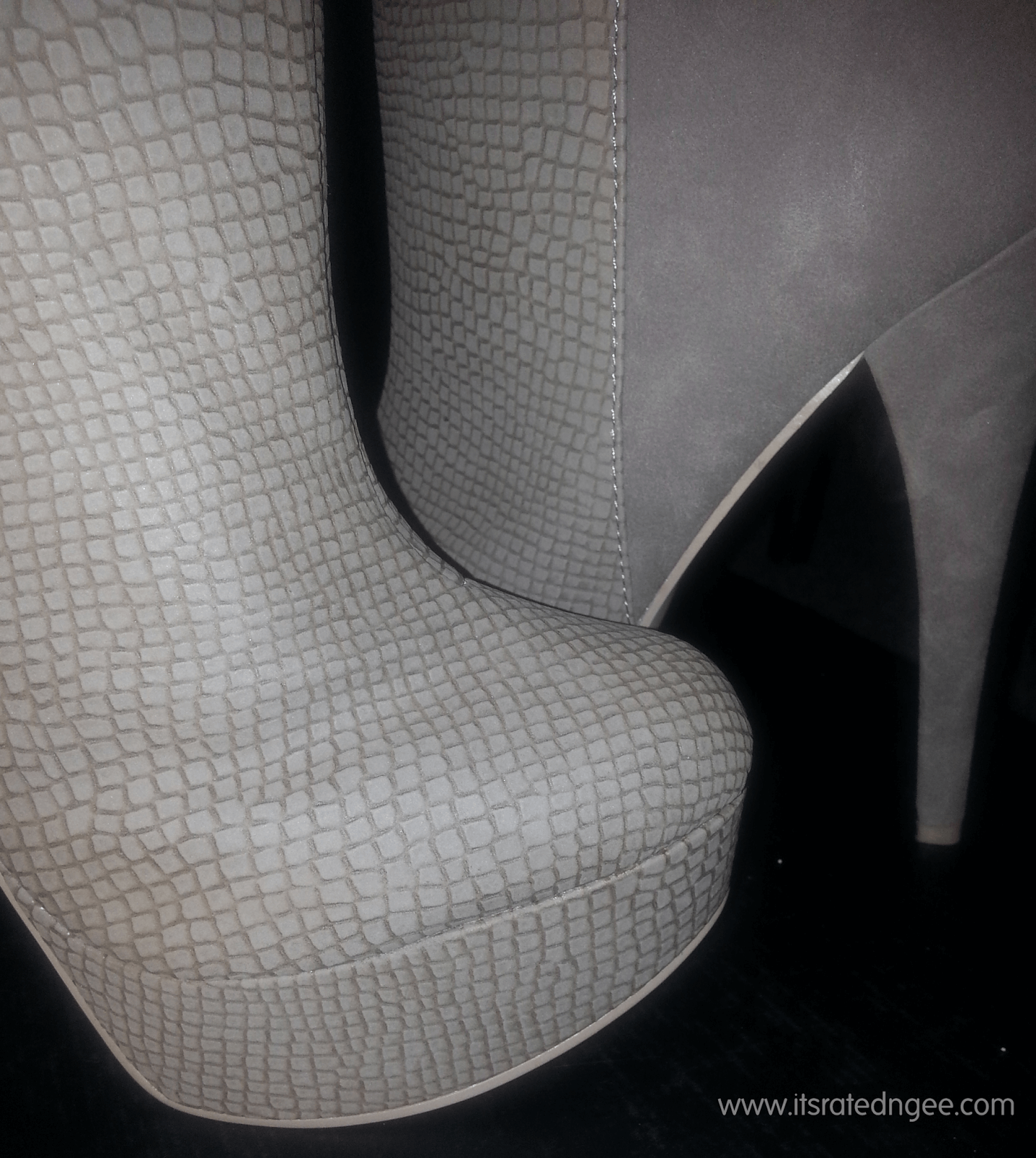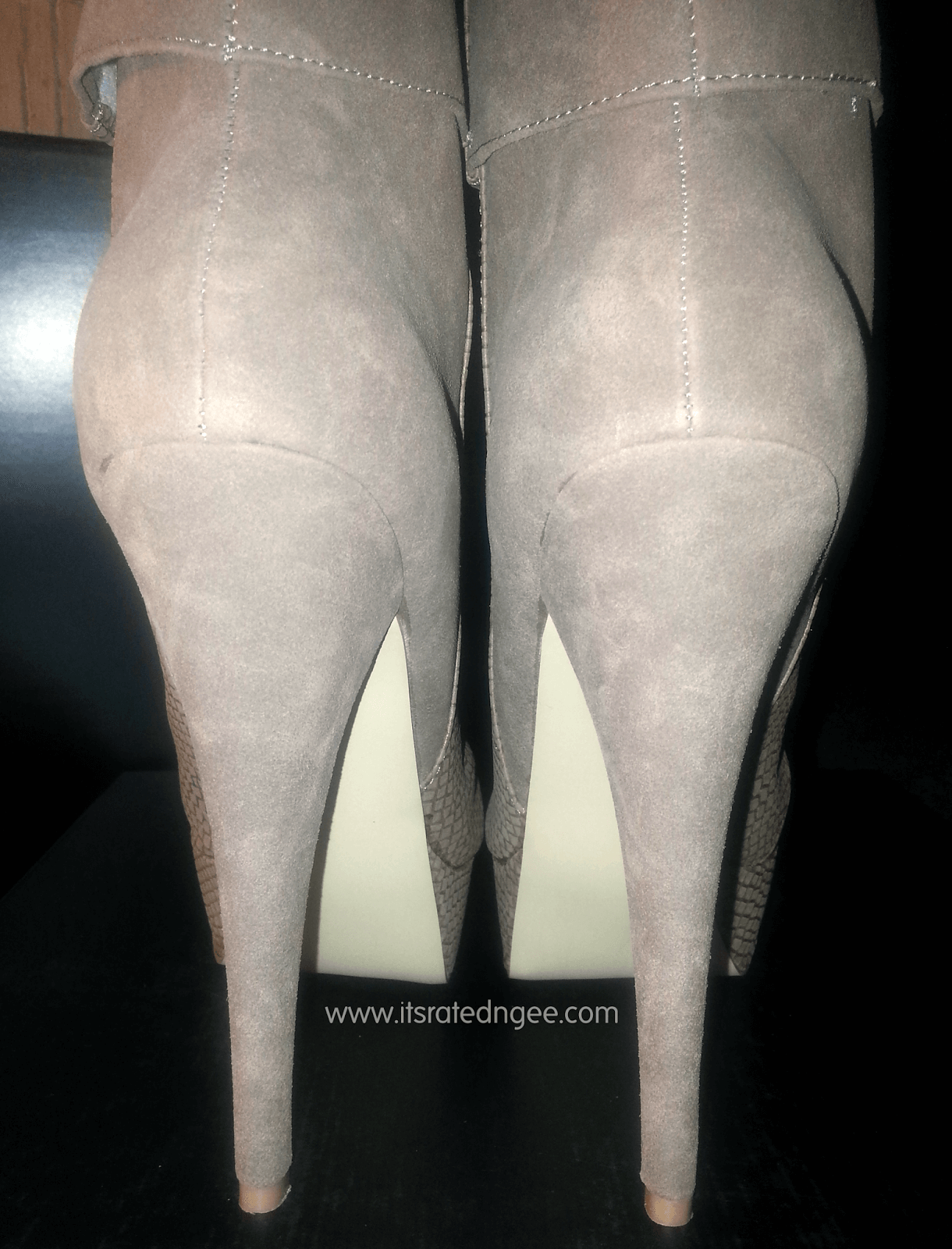 To purchase the shoes above, you have to be a member of the JustFab community. It's free and all shoes and other items are always $39.95 unless you're lucky like me and catch all the sales and huge discounts. You even get free shipping!
Anne Michelle Perton
Now for my absolute favorite shoe purchases. The Anne Michelle Perton-17 in black and nude. I fell in love with this style of shoe once I noticed that Rihanna was a huge fan of Manolo Blahnik Chaos sandals. My quest was to find a similar and more affordable style twin for a lot less and I did. Got these babies for $25 (on sale for $20 now) on MakeMeChic. They are open-toe, of course with an adjustable ankle strap and a silver buckle. I also went down a half size to 6 and a half because I didn't want my toes to not fit and I didn't go a full size smaller because I wanted to make sure my feet didn't hurt as well.  If they are sold out on MMC, you can find similar styles on Amazon, Lola Shoetique, or UrbanOG.
Specs
Heel Height (4 1/2″)
Platform (None:0.75″, Single Sole)
Material (Patent Leather)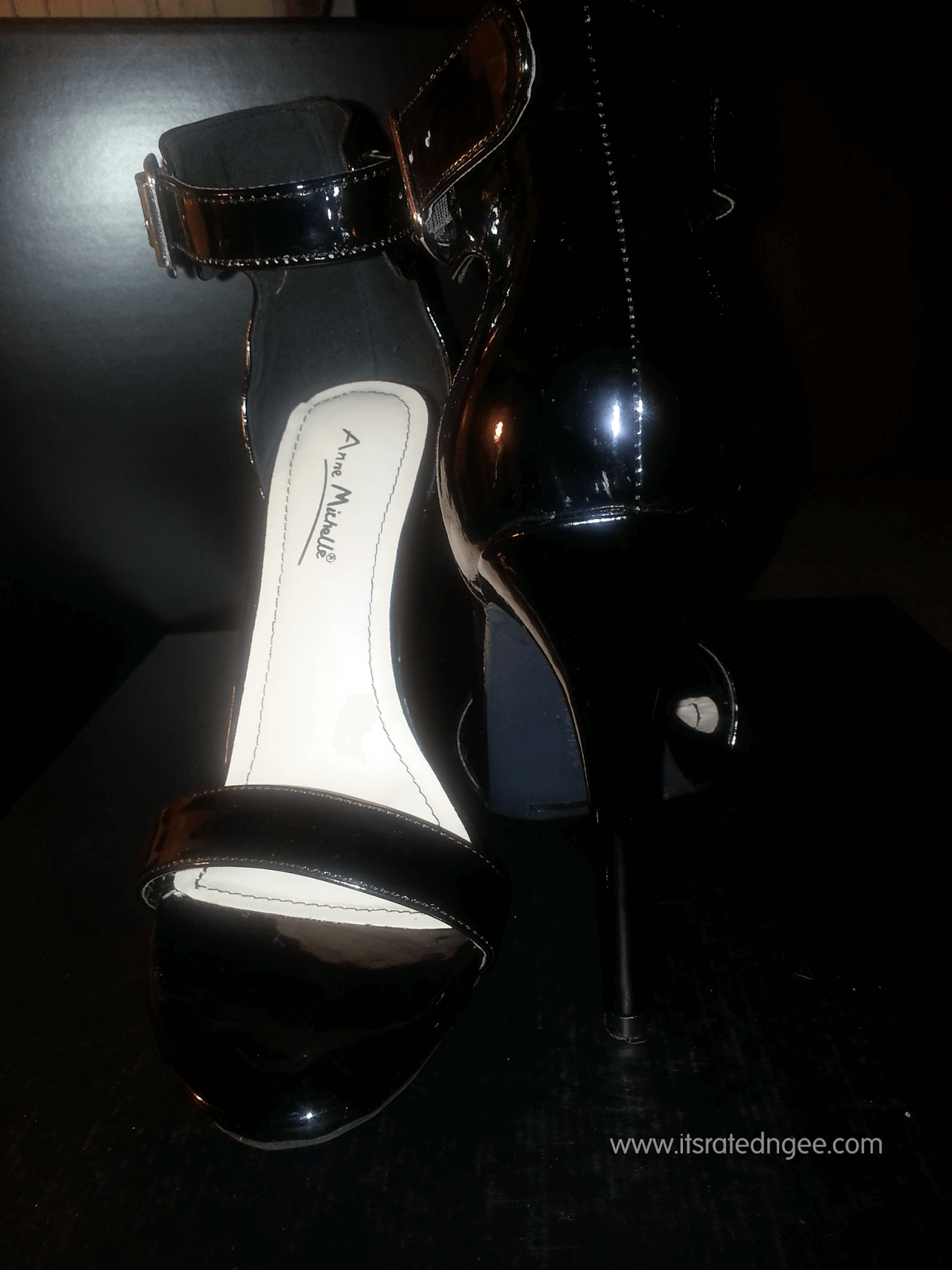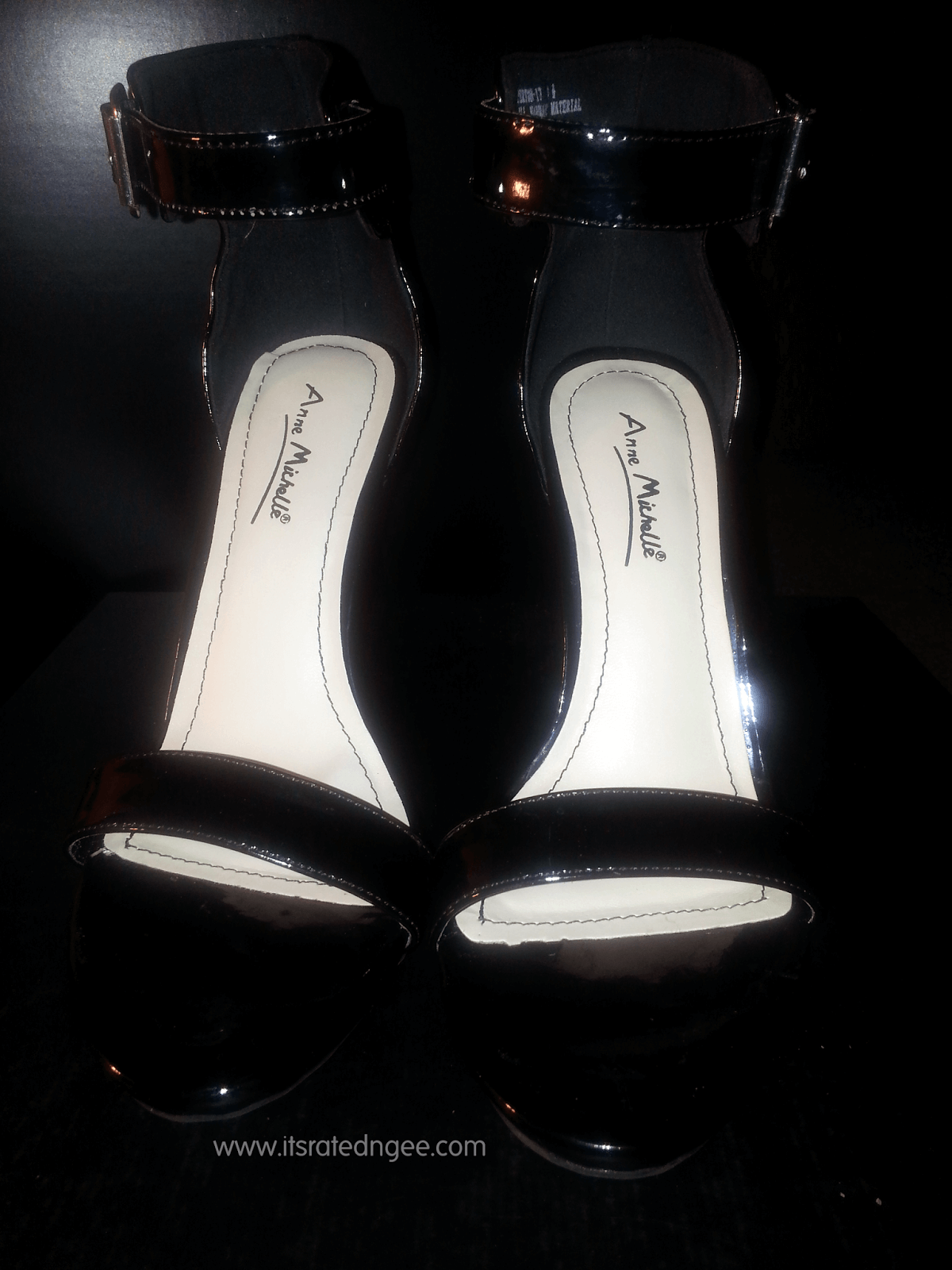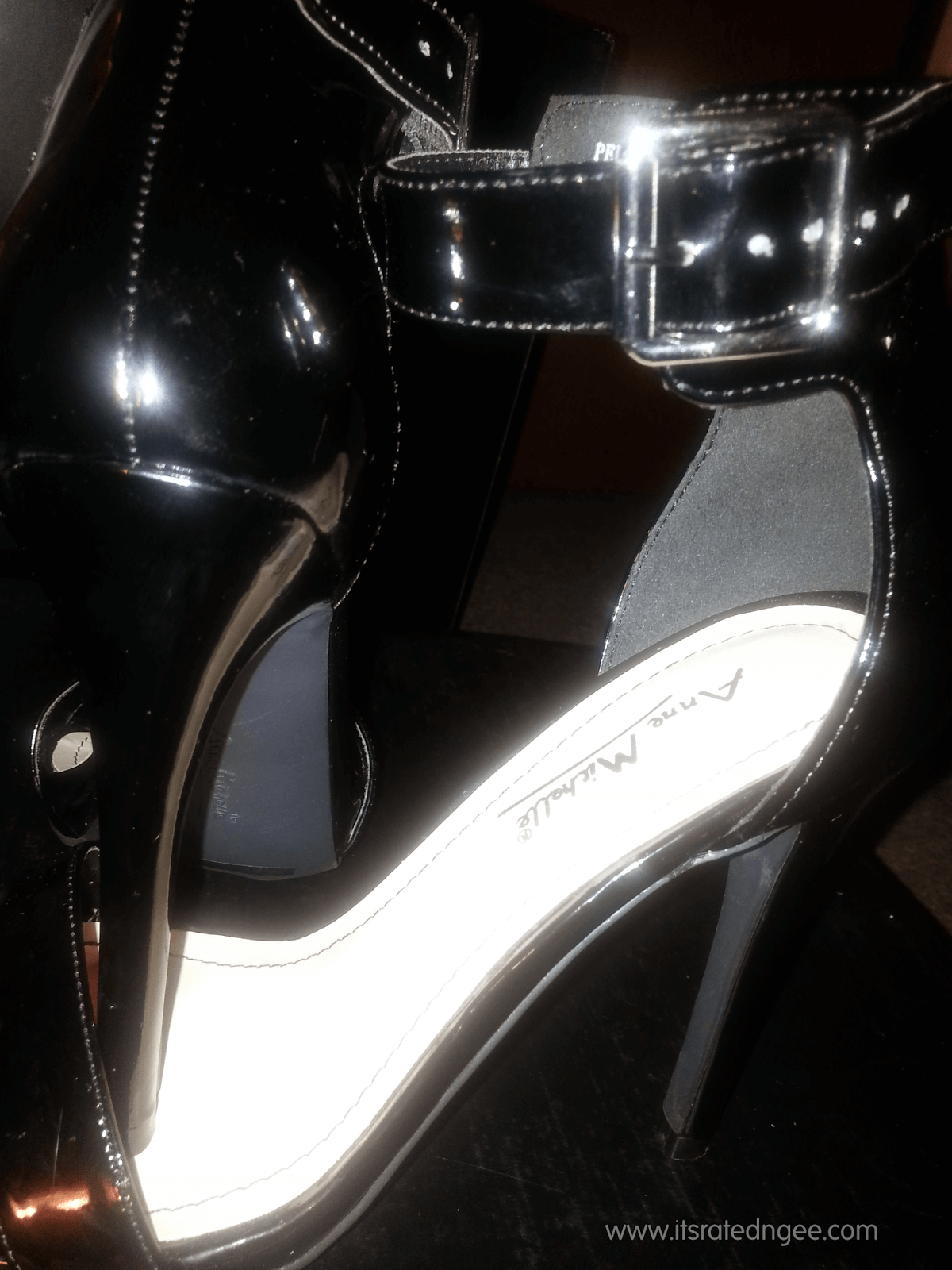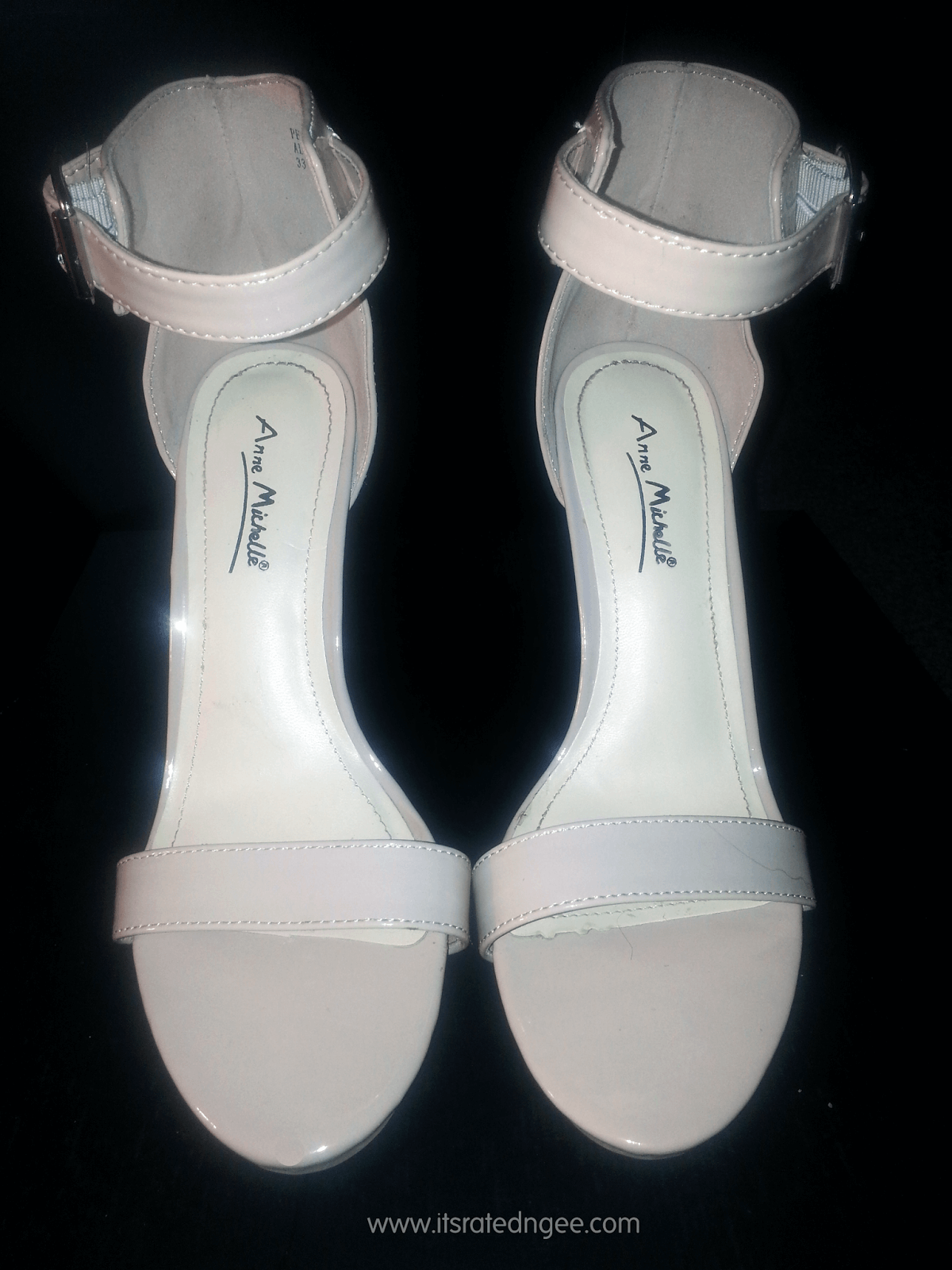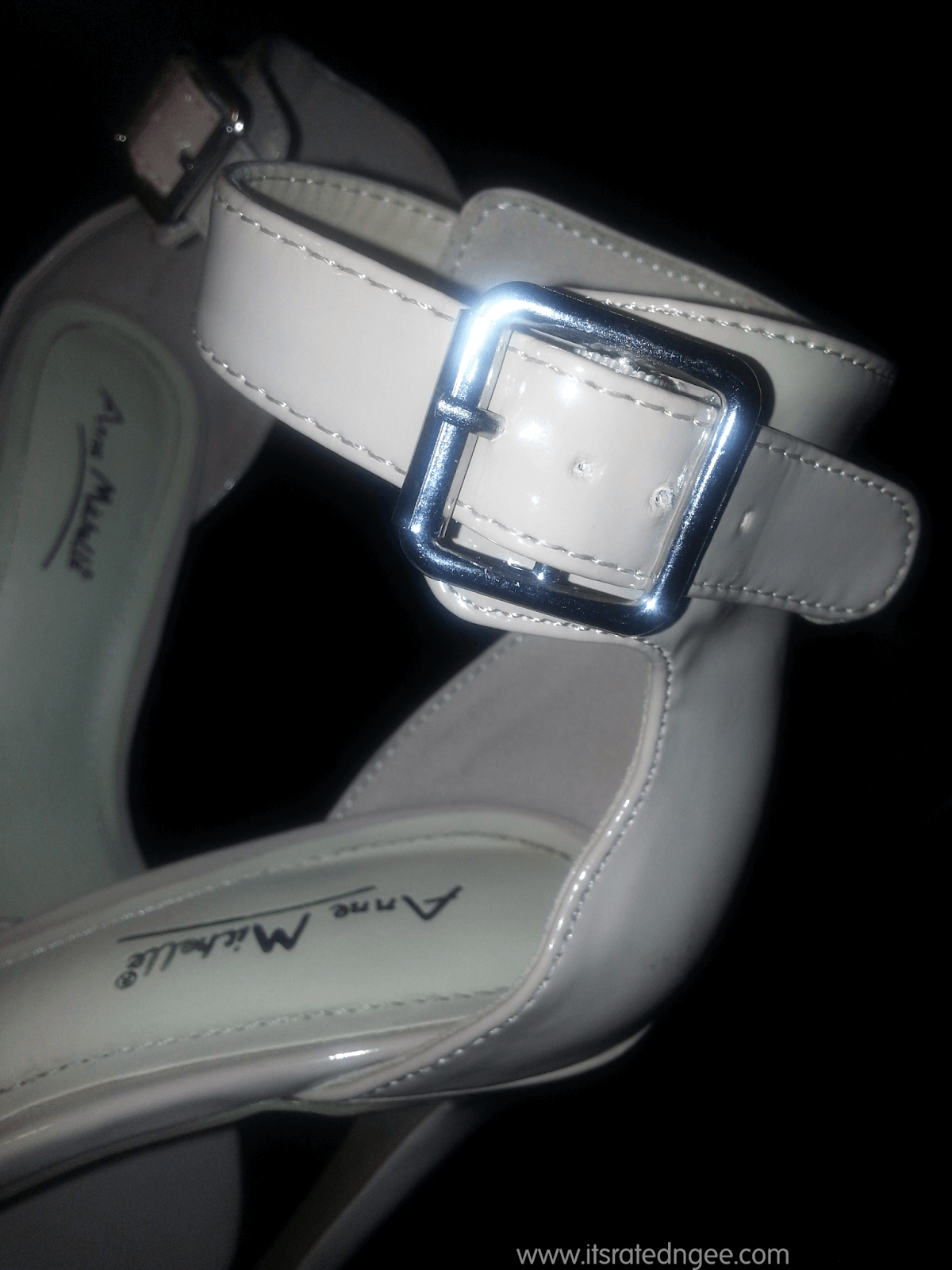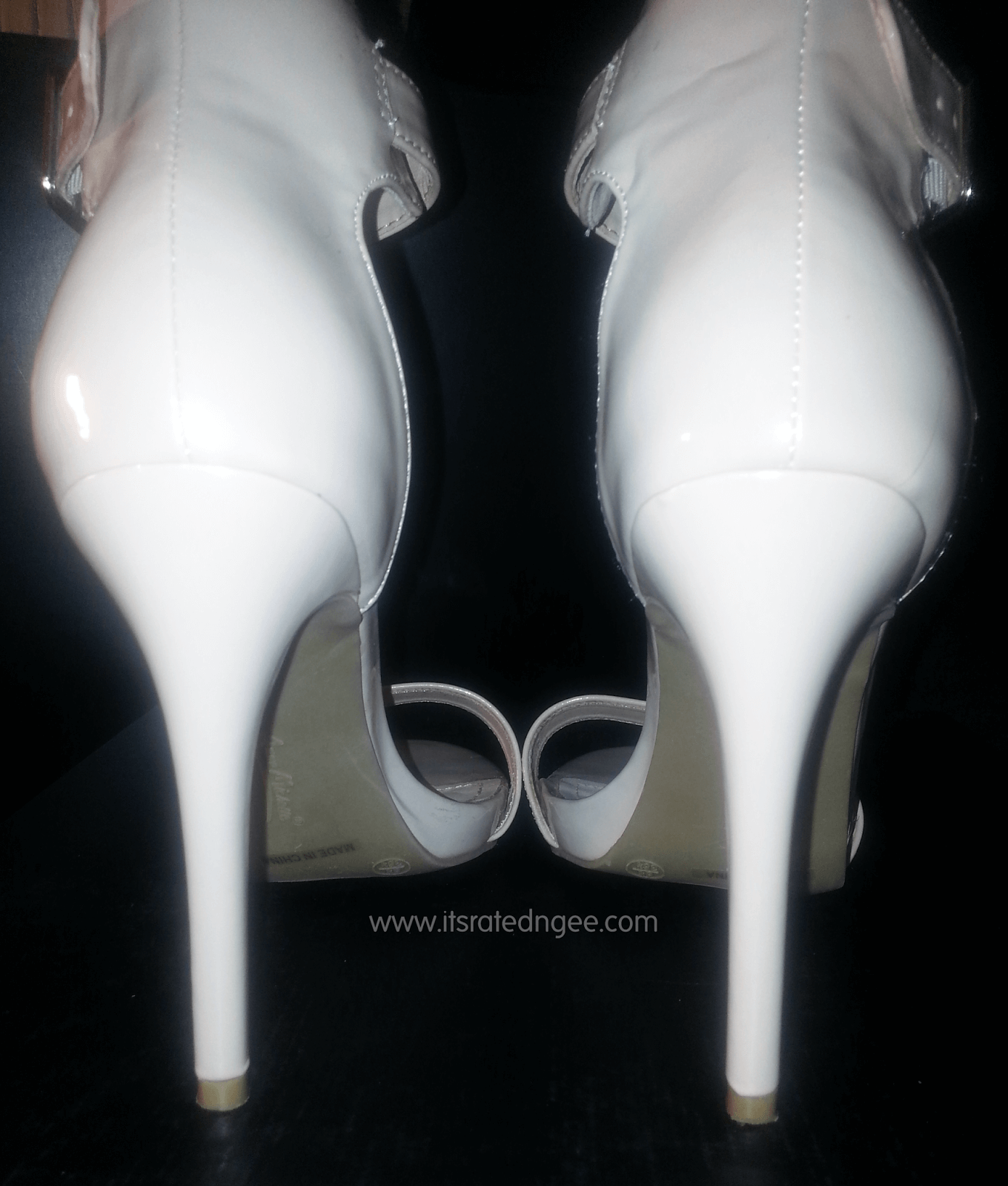 If you enjoy the finer things in life, you can find the real deal Manolo Blahniks at Nordstrom, Barney's, and Saks Fifth Avenue for a whopping $695 or you can purchase my second fave look a-likes for under $100 from Steve Madden that I shared in the Celeb Style For Less: Mint To Be Rihanna post. My purchases should have totaled to over $200 but I only spent under $62! This girl can shop!
I hope you enjoyed this! Be sure to indulge and check all of these styles out if they capture you eye.
Did you enjoy this post? Share why below and pass this along to your social networking girlfriends! See you in the next post!