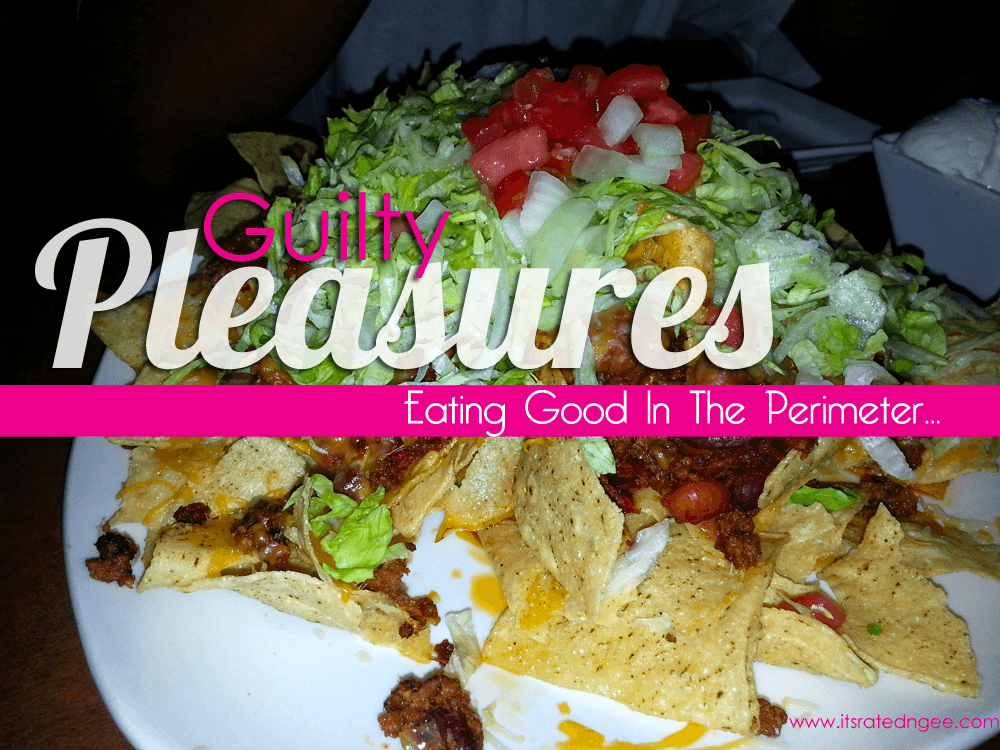 Oh yes… foodie alert! I don't think you all realize how much I LOVE indulging in new foods and restaurants. A few months ago, June to be exact, the babe and I enjoyed a day in Atlanta after I had come up to spend some time away from home. Per the usual, food was on the agenda. We are always down for trying new places but this go 'round, Taco Mac Atlanta was new for just me (lol).
My first experience was quite nice there. After purchasing our new Android phones, we headed over to Taco Mac Atlanta (Perimeter area) to catch some grub. Taco Mac is actually a sports grill and bar. So picture a more upscale version of …let's say, Applebee's. Yeah… that serious!
I wasn't quite sure what to try because everything looked so friggn' delicious! I was suppose to be making a more flawless effort to bettering my eating habits and eating at Taco Mac did not make that job easy for me so I figured why not just indulge the guilt and work it out later. The struggle… the temptation… the defeat.
We ordered and this is the awesome menu of choices we selected. I will say that everything was served and presented very well. Thanks kitchen staff! You can always tell what places take pride in their business. Presentation is everything. The food did not steer far different than what we saw in the menu.
Appetizer: Nachos All The Way
Let me just point out that the photo I took does this appetizer no justice! It was huge!!! The nachos were put together with fresh, homemade tortilla chips topped with their award-winning T.MAC chili, refried beans, seasoned beef, pickled jalapeños, cheddar-jack cheese, fresh shredded lettuce, fresh tomatoes and onions. Served with a side of all natural sour cream and fresh, homemade salsa. YUM!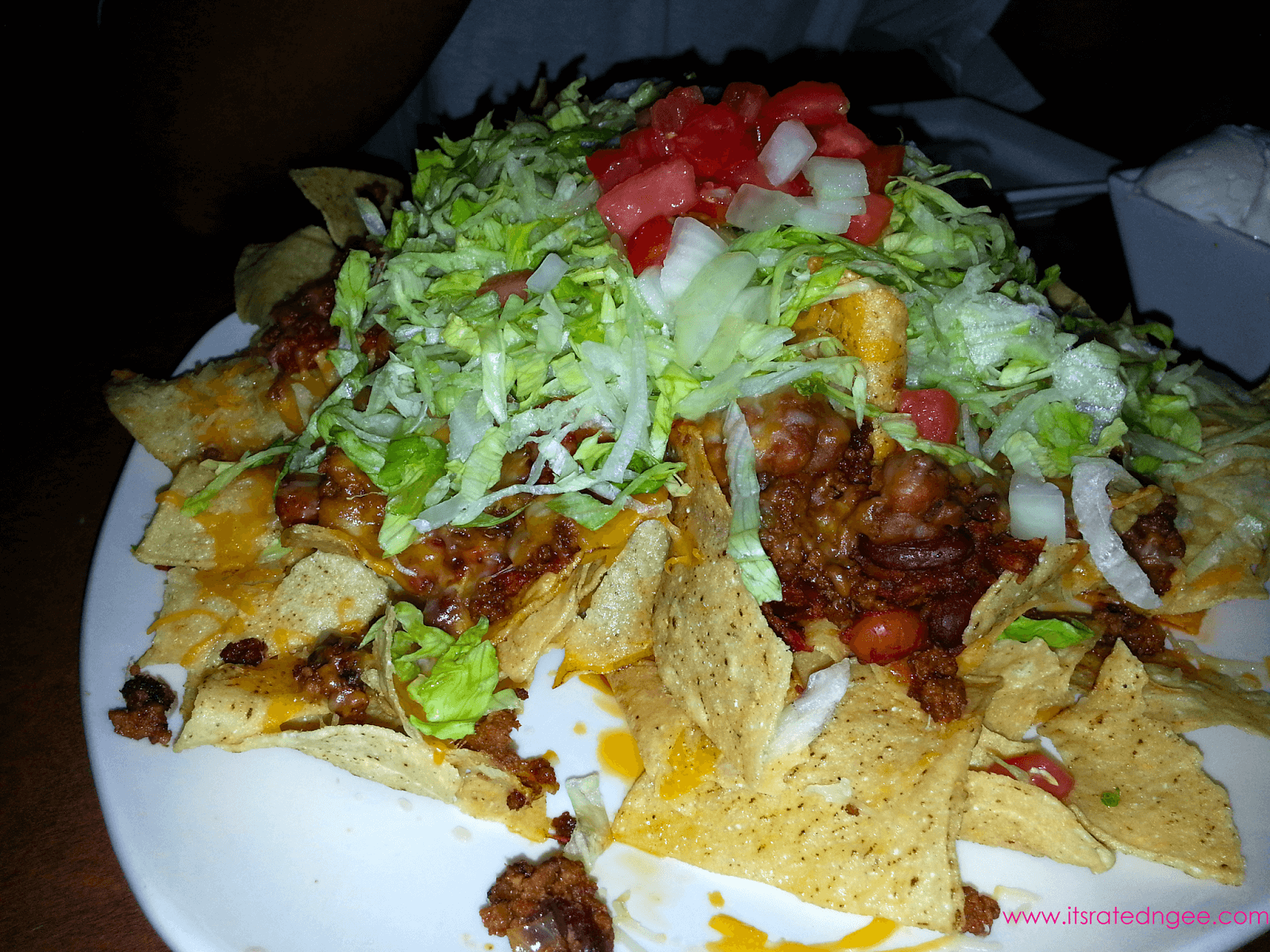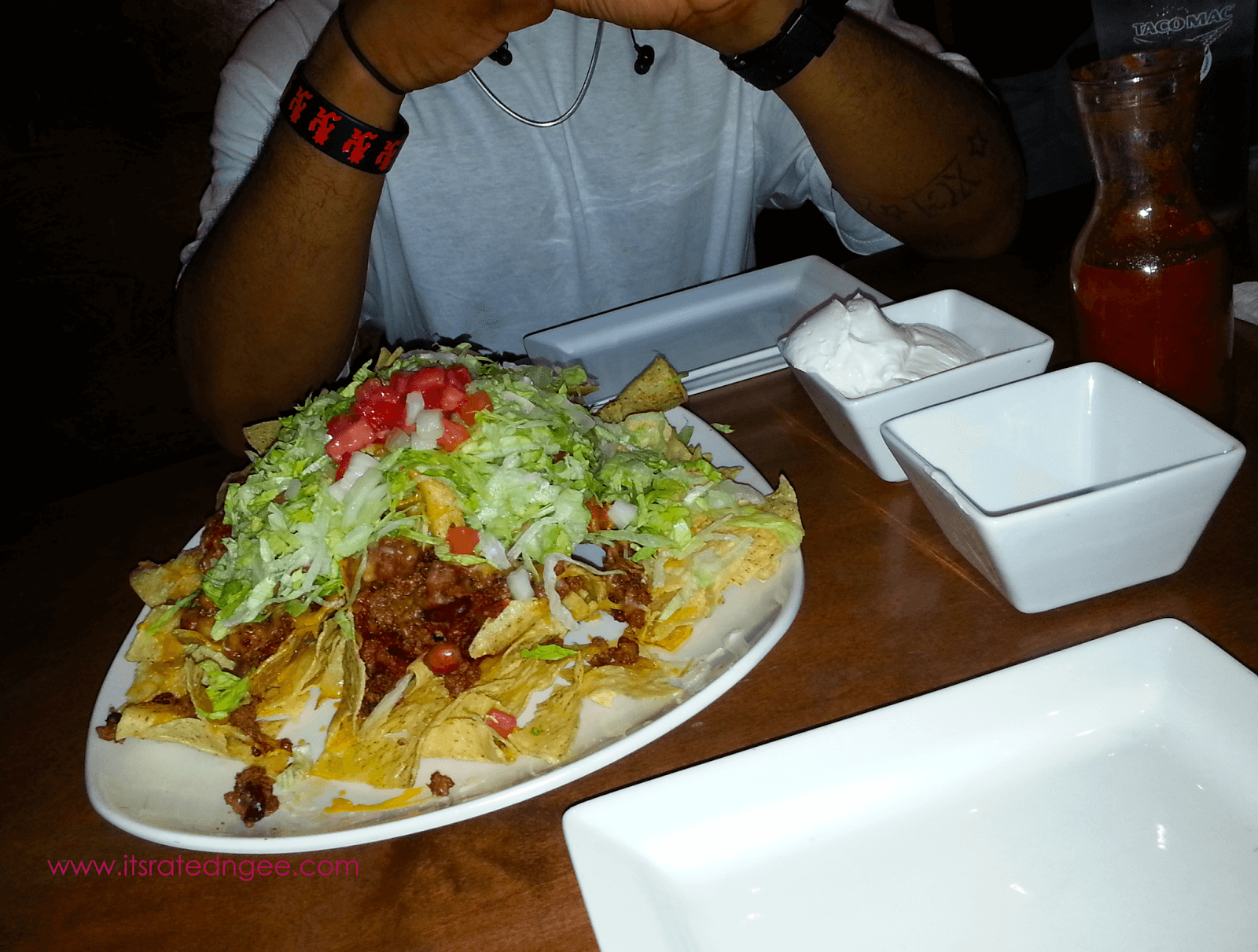 Entree 1: Original Chicken Burrito
This was sooo good. I didn't even get to finish it and the babe ended up devouring the rest of my leftovers at work. Men.. everything was so fresh and mouth watering.
It was prepared with their signature fiesta chicken, seasoned rice and cheddarjack cheese, topped with their infamous T.MAC queso, diced tomatoes and cilantro wrapped in a fresh flour tortilla. You could choose a side or tortilla chips. I ended up getting more chips.
Entree 2: Chipotle Ranch Burger
My babe opted to go manly and get a traditional burger. Yep, I had to make sure I gave it a taste. Pretty delicious. I'm a chipotle sauce lover so of course it was good. It was a half pound, grilled patty topped with applewood smoked bacon, fresh lettuce, sliced tomato, cheddar cheese and homemade buffalo ranch dressing on a toasted chipotle brioche bun.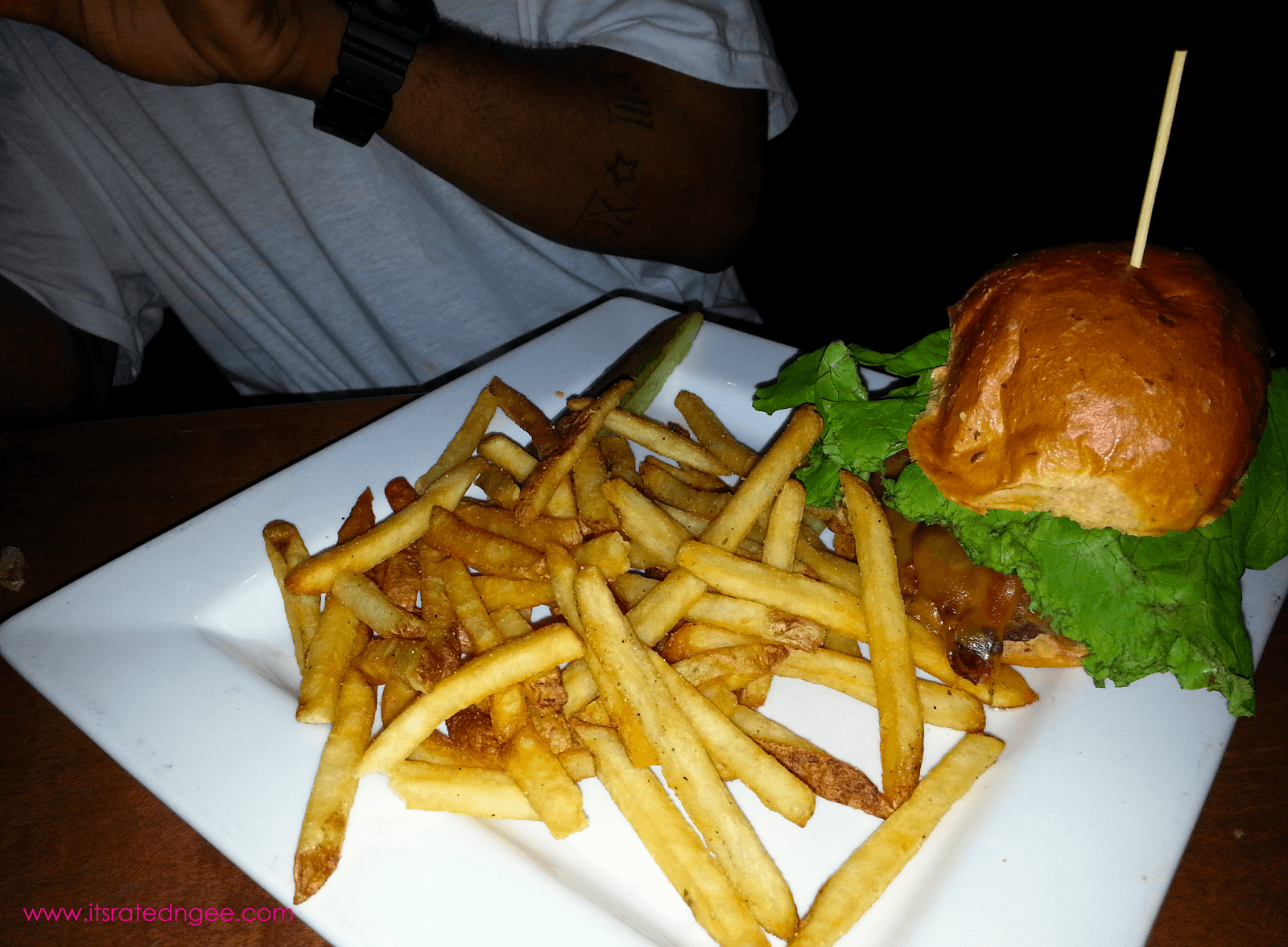 That was a very nice night of food. Even though babe will forever be a food slave to our love for Italian dinner from Buca di Beppo and their super huge meals. Taco Mac Atlanta will probably be he official "random date night" spot whenever we're hunting through Atlanta nightlife. If you haven't tried Taco Mac Sports Grill, you totally should! Period!
Have you ever tired Taco Mac? If not, what's one of your favorite new food hangouts? Share this post with your friends and leave your comments below! 🙂