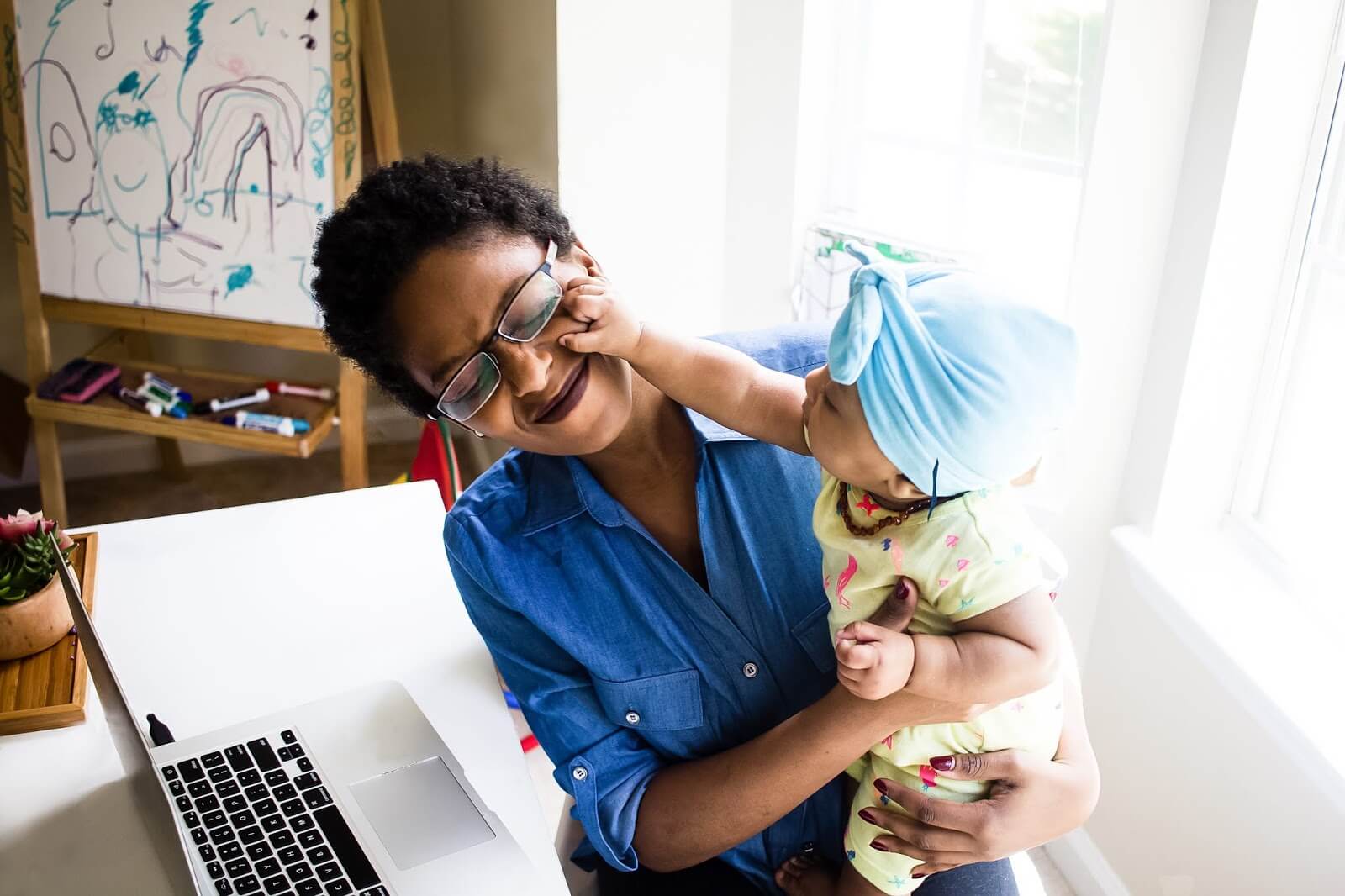 With all that is being pushed across the world of media regarding this "scary viral pandemic", many working mothers and fathers have found themselves either displaced from their work, forced to work from home, and become their child's teacher for the remainder of the school year. I'm thankful for being able to work from and being able to homeschool so the recent climate of political events have not stopped our shine. I'm seeing a lot of people sharing that they are going crazy in self-quarantine with their kids. It's amazing how much you learn about the varying personalities and characteristics of your children when you're with them all day, everyday.
Unfortunately, not everyone is riding the same wave. If you're a mother or father learning how to find some balance while having your children home with you for who knows how much longer, give yourself some grace. As your child's first teacher, it's your duty to educate them properly. Reading, writing, and arithmetic is all you need. All the extras you can literally choose to implement. I'll get into that another day.
Until then, how do you get a handle on balancing work and ensuring your children are still being educated while at home. Start small and don't overwhelm yourself. Here are a few resources you can use that are FREE.99. Things you and the family can enjoy together or allow your children the opportunity to self-pace their learning so you can find some peace within.
Love audiobooks?
Audible is giving your kiddos free access to keep their imaginations wild for "as long as schools are closed". All stories are free to stream instantly from your desktop, laptop, phone, and tablet. You can also download the Libby App, which connects to your library card allowing users to download hundreds of free books. If you don't have a card, the app will let you sign up for one.
Grab Your Audible Gift Here.
Got older children who love to read? I recently discovered a company called Abantu Audio. Black-owned and operated where they educate multicultural communities with classical and modern books.
Get free 30 Day Trial + a free audiobook!
Mind, body and soul
There is an awesome, local yoga space near me that offers yoga instruction for children. Since a lot of children are having to stay home due to school closures, the owner of TinyYogis is giving a free yoga instruction online. This is exciting. She has more videos available on TinyYogis LLC YouTube as well.
You have until Friday, March 27th to enjoy!
More to enjoy:
Muscle Relaxation for Kids.
Knowledge
There are a few great platforms that offer free learning tools for your littles and older children. All of which I've personally used and find quite helpful (as supplement) and enjoyable when working with my son and daughter. There are several options available, these are just a few.
Of course, don't keep your children starting at screens all day lol. Reading books, learning a new skill as a family, or even starting a food garden are also great things to add to your knowledge arsenal. Make sure you break the cabin fever too and get outside! Literally, sunlight is a great medicine. Don't sleep on Mother Nature.