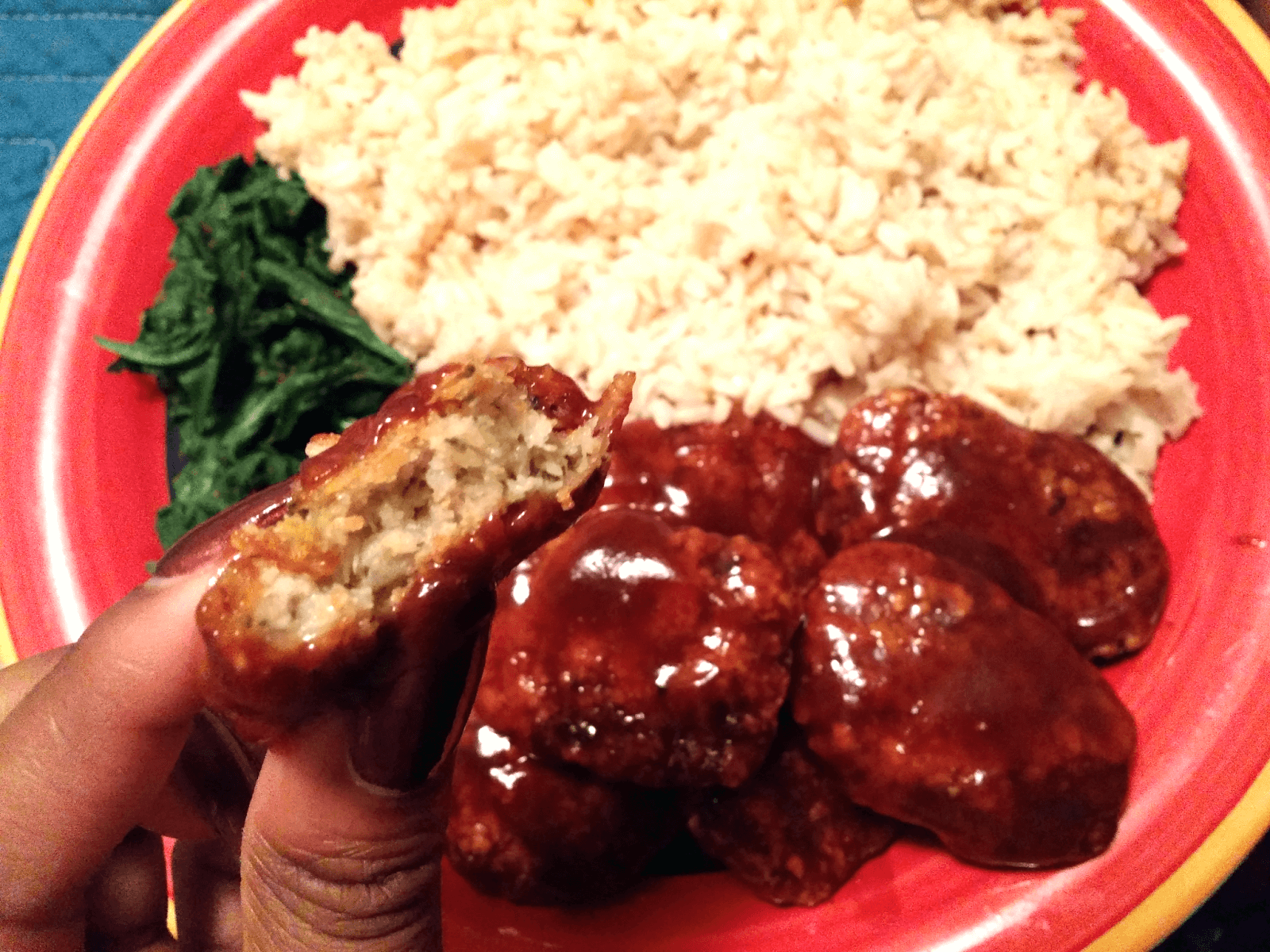 If you don't follow any of my social media accounts, you may be unaware of my journey to going vegan. Have no fear meat lovers – that word vegan shouldn't make you cringe. I didn't choose to go vegan for reasons relating to PETA people but because I got tired of dealing with issues like eczema that my breastfeeding toddler dealt with or congestion from my beloved obsession with cheese. Of course, acknowledging my contributions to the horrible meat industry helped me make the jump as well. If you would have told me two years ago that I would be eating meals without meat and loving them, I might have called you crazy but as a living testimony in the church of getcho life – I'm living!
I shared 3 somewhat vegetarian meals for lazy folks previously on my blog but I just HAD to come through and share my latest kitchen staple. I was scrolling through Pinterest for some vegan meal ideas when I came across a kung-pow meatless nugget bowl. WHET?! It looked delicious though so I got struck with inspiration and decided to go into my kitchen and create my own tangy dish. These babies are allergy-friendly (wheat/gluten free, soy free, dairy free, and DELICIOUS!)
Thus, the Tangy BBQ Vegan Chicken Nuggets were born!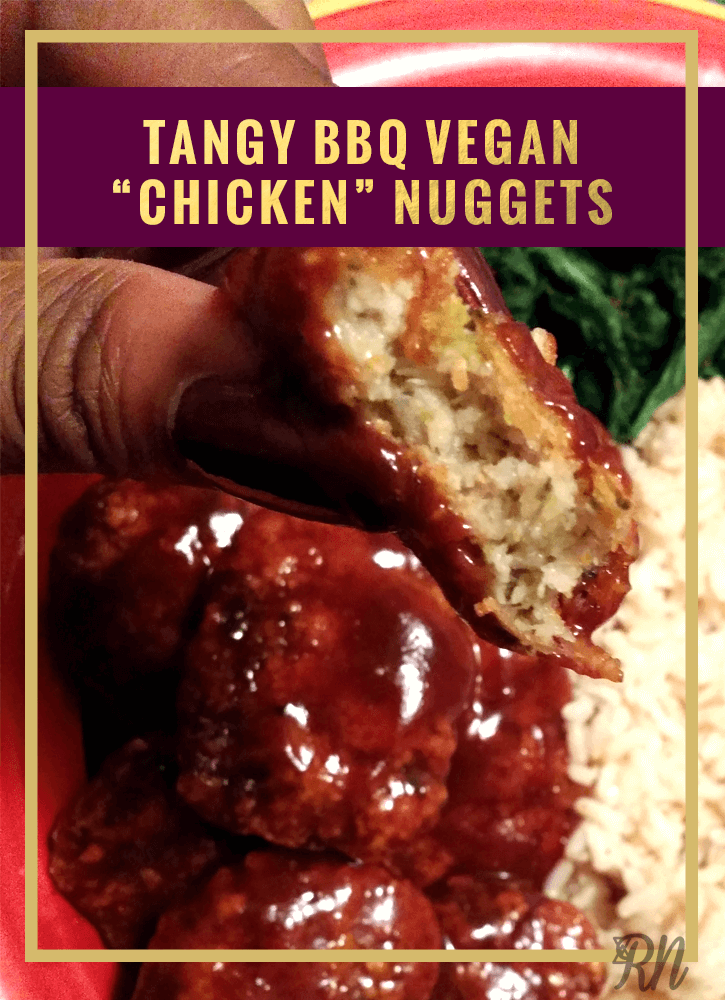 What You Will Need
Broccoli Florets
Cauliflower Florets
100% Gluten-Free Rolled Oats (sub instant oats if you must)
Flax Seed "Egg" (sub regular egg if you desire) – How To Make Flax Egg (using flax meal) – I just took flax seeds and added a bit of water + allowed it to get jelly-like.
BBQ Sauce
Hot Wing Sauce
Maple Syrup or Honey 
Instructions
Take broccoli and cauliflower florets and place in water to boil. You can also choose to steam them. You want the veggies to get soft or close enough to breakdown into "mash". I chose to boil mines for about 5 minutes for the sake of time.
While you wait, take your oats and place one to two cups into a blender. Add any spices or herbs you desire. I added parsley, cayenne, paprika, and garlic powder. Blend until you see powder consistency. This will be your "batter" mix to coat the nuggets.
After softening your veggies, place in a bowl and mash manually with a fork or spoon or to make it an instant thing, use a food processor. They save TONS of time. 
Take your oats blend and slowly add a bit into your veggie mixture. Add part of your flax egg and continue to stir together. Continue to add in oats blend and flax until your ingredients begin to give a thick, cookie dough-like consistency.
Save a bit of oats blend for extra coating. Pre-heat your oven to 350 degrees. Grab an oven pan and base with coconut oil.
Begin to make your "nuggets" by taking a spooful of  your mix and roll into a small patty. If you want to do like me, just shape them into various nugget shapes like Tyson chicken. Have fun with this part if you like.
Add nuggets to your pan and place in oven for 20 to 30 minutes. Enough time to get the outside crisp enough. Flip nuggets after 10 or 15 minutes.
Remove from oven.
To Make Sauce
Grab your favorite BBQ sauce (preferably with no dairy, soy, or gluten).
For about 15 nuggets, I used a cup and a half of bbq sauce. Add tablespoon of mustard.
Add teaspoon garlic powder.
Add teaspoon of maple syrup (or honey).
Mix together. Pour over nuggets and coat evenly.
Serve with sides or homemade vegan ranch dressing! Enjoy! All meals are my own and worth giving a try.
Have you ever tried a vegan alternative to your meals? Would you? Share your thoughts/experiences.