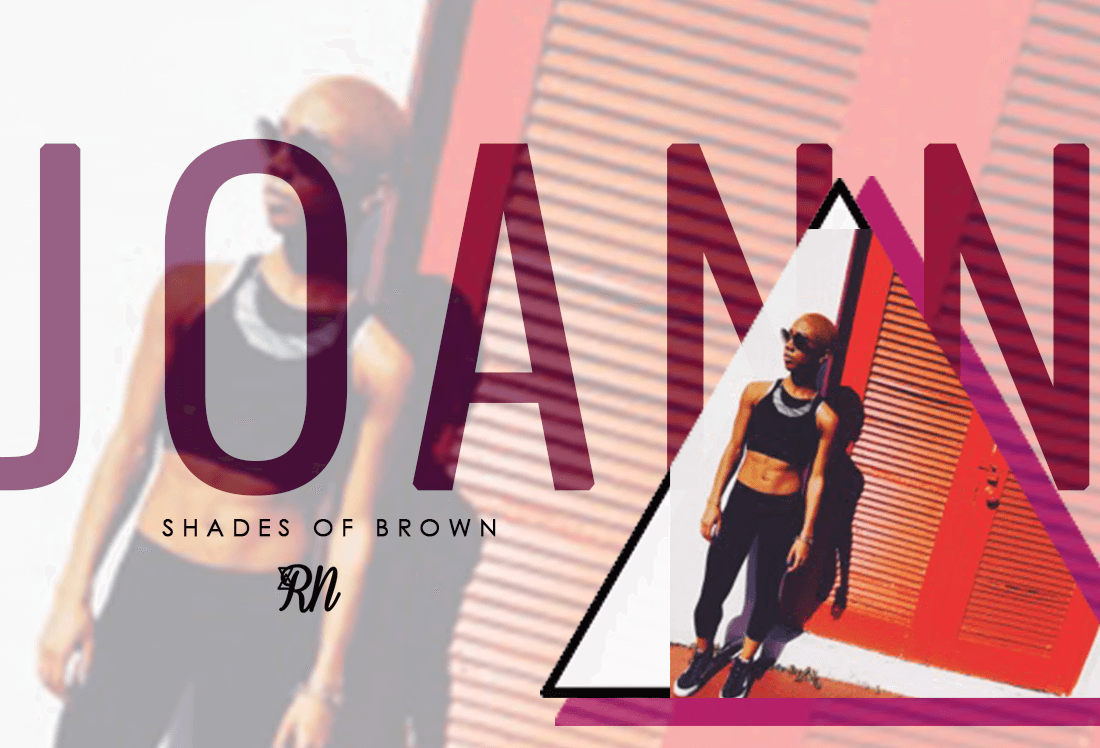 Welcome to the first installment of Shades of Brown, a blog series centering around black beauty and love for all things flawlessly flawed. The goal is to allow women like you to express how our flaws make us who we are. The focal point of this will be the shade of lipstick each woman will wear to describe her divine power.
Today we're loving on a fierce lifestyle blogger, JoAnn. You may recognize her from my post on  things Brown Girl Bloggers taught me. I fell in love with her energy. The vibe you get from stalking her Instagram or reading up on her posts always creates a good time. She's a powerhouse – dancer, model, yogi, foodie, and epic fashionista. Get to know HER…
Maya Angelou said she was a phenomenal woman – what is something special that makes you phenomenal?

I feel like my ability to recover from negativity makes me a phenomenal woman. I've been through some things that may leave some hateful, hurt, physically sick, and pessimistic, but I've always found a way to let it fall away to the past.

I am a Queen with the gift of resilience. My beauty is not determined by society but instead it is determined by me.

What does self love and adornment mean to you? Why?
It means reciting affirmations to remind myself of my worth.
It means having a pamper day when Im not feeling my best.
It also means taking control of my life by doing things that make me happy.
Do you feel loving your flaws as much as your strengths should be worth the admiration? Why?
YES absolutely! If anything women should admire their flaws more, that's what makes us unique and REAL. If we focus on the strengths more than the flaws we aren't loving our entire selves.
If anything, women should admire their flaws more. That's what makes us unique and REAL.
I wear this purple crush lipstick because it signifies my boldness.