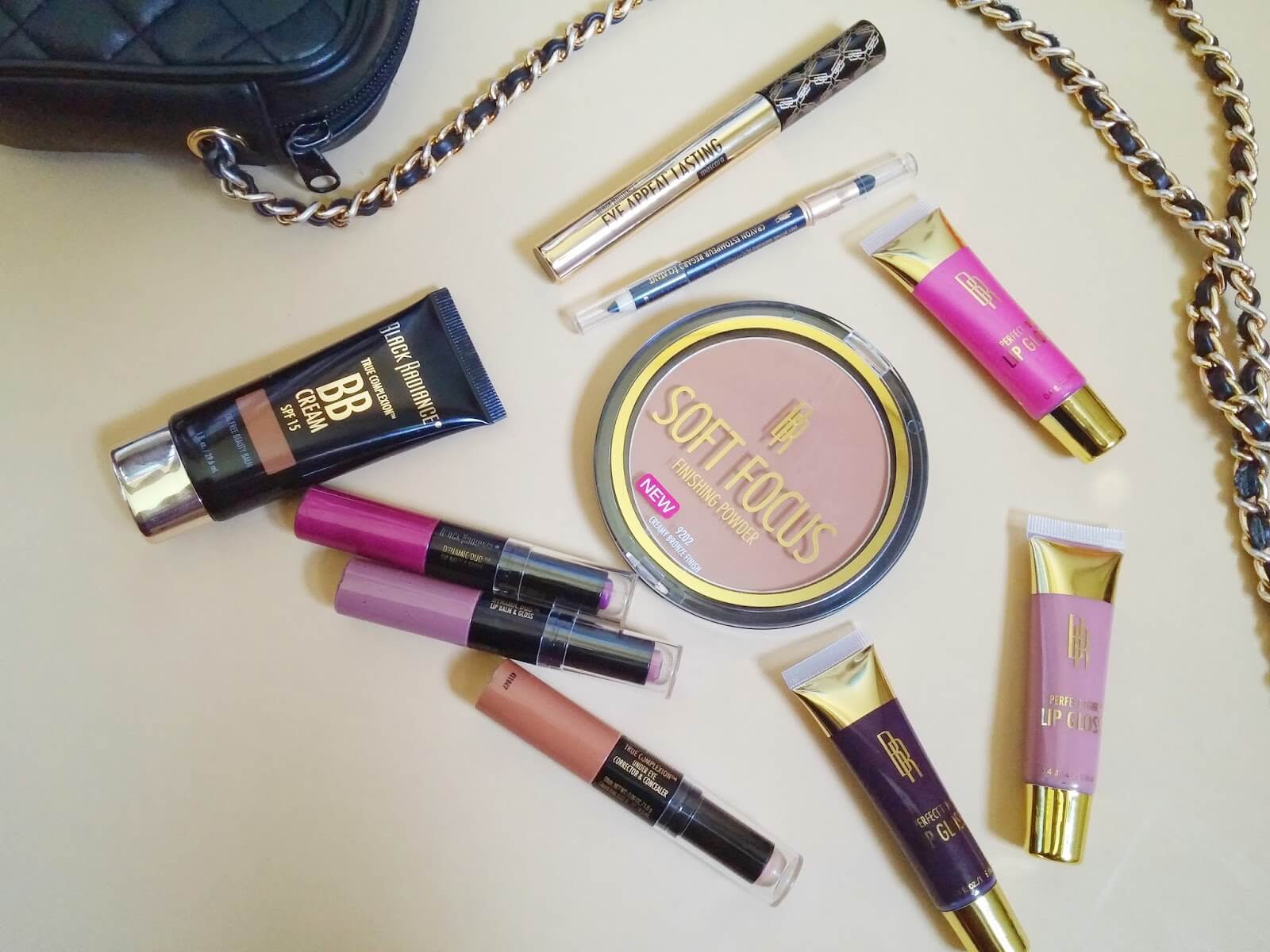 May I start off by saying that makeup should be used to enhance your features, not give you an entire facelift to make you look like another person (unless you're an artist for a living) – but that's another story.
I've been doing great things behind the scenes y'all. Last week I planned a shoot for my latest venture for black girls – CreateHER Stock – a photo site for bloggers and creatives of color. I had some bad luck with weather but was able to get quite a few pics taken for CHS but also for my media kit.
The day before the shoot, I was in Wal-Mart and I found myself stumbling across the beauty and makeup section. It was definitely on purpose. I went over to the tiny cosmetics section catered fully to us melanted sistas – Iman, Black Opal, and Black Radiance cosmetics. Out of the three, Black Radiance was more pocket-friendly plus I had never tried their products. Although I adore the other two.
I decided to purchase a few of their products to test during my shoot the next day. I spent under $20 for them all.
True Complexion Soft Focus Finishing Powder – 9202 Creamy Bronze Finish
True Complexion BB Cream – 8917 Cafe
True Complexion Under Eye Corrector + Concealer – CA8006 Light/Medium
Eye Appeal Blending Pencil – CA6527 Kohl Navy
Eye Appeal Lasting Mascara – CA6437 Black
Dynamic Duo Lip Balm + Gloss – 5202 Plum
Dynamic Duo Lip Balm + Gloss – 5204 Nude
Perfect Tone Lip Gloss – 5097 Purple Passion
Perfect Tone Lip Gloss – 5111 Blackberry
Perfect Tone Lip Gloss – 5110 Cashmere
I used the powder, BB cream, pencil, mascara, and plum duo for the photoshoot. I've never tried a BB cream but it did last all day for me. I'm not really a fan of anything that feels "thick" on my face but a little went a long way. The powder is very light and airy so I loved that. The concealer was great! I used it under my eyes and as a light highlight.  It blended in flawlessly. The plum duo is my new go-to for my lips now. It's smooth and it smells like berries! All hearts!
My purchase exceeded my 3 products only rule for that night but the way the gold detail on the packaging was set up… lol.
Have you ever tried black radiance cosmetics? What did you or didn't you like about them?