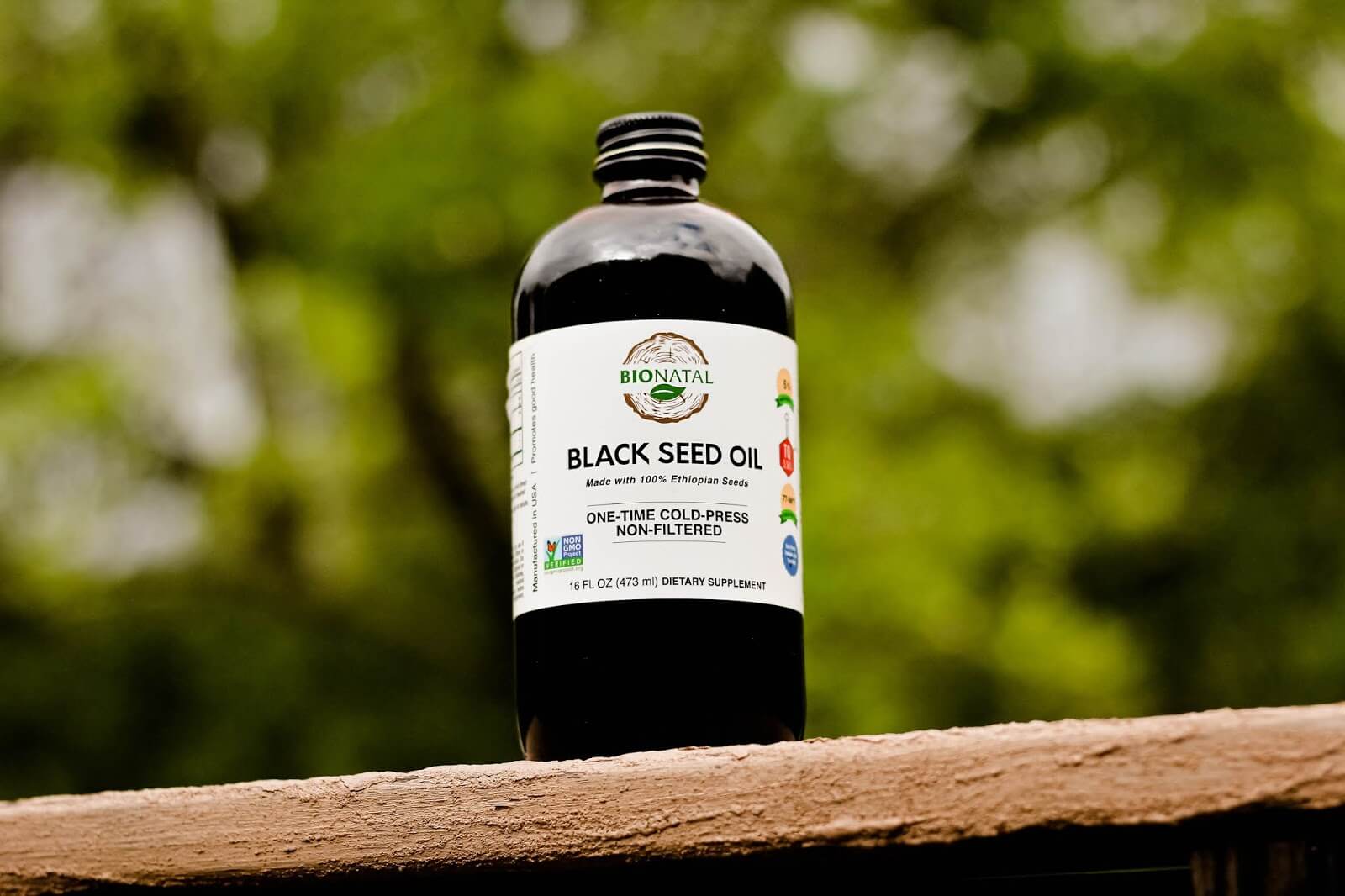 If those who know me don't know anything else – you better believe they know that I will always choose nature over man-made anything when it comes to my health and wellness. The same for my family. The media got so many people scared of using the very things nature intended for use. With all the craziness going on regarding COVID and quarantines, I'm seeing how uneducated a lot of people truly choose to be. People should first understand what a virus is … but that's a topic for some other day.
One herb that I enjoy is nigella sativa also known as the herb found in the powerful black cumin seed. This herb goes wayyyy back. Like, the Bible mentions it in Isaiah 28. Black seed oil, as many of us know can also be known as black caraway, black cumin, Roman coriander, and a few others. Here's why this remedy oil is great for so many things:
What's good?
Black seed oil has a long history of being used towards the healing of many ailments, including:
Cancer.
Cystic Fibrosis.
Diabetes.
Respiratory problems (i.e asthma)
It's also known to be great for:
Skin ailments/discoloration.
Increasing the natural flow of breastmilk.
Common cold symptoms.
Headaches/Earaches.
Hair Loss.
Hypertension.
Beard Growth.
Gall/Kidney Stones.
Eye Disease.
Dry Cough
Literally, there are tons of things it can aid in. There are other great herbs that can be used to help heal you as well, of course. Build up your own herbal apothecary. I've tried various black seed oils but this oil has been the absolute best of them all. I attribute that to the 3.56% of Thymoquinon it has. The Amazon best-seller black seed oil from Amazing Herbs has only 0.56% of that same compound. Naturally, the potency is of the upmost best. They use some of the richest nigella sativa seeds on Earth, found in Ethiopia. The oil is never filtered but they do add 5% of the sediment (powdered seeds) back into the bottles.
I discovered the BioNatal Black Seed Oil via Instagram. Hashtags are your best friend! I reached out to inquire and asked if I could review their product. Super kind responses and before you know it, thee was a 16 oz bottle delivered to my doorstep. It comes with a cap for use with a liquid dosage syringe, which I prefer so I was excited about that.
I tested this oil for a week so I can form my own personal testimony. This oil is BOMB! Now, for people who aren't too familiar with herbal remedies – this oil may seem super overpowering in taste as this oil is POTENT potent. My mother says it tastes like motor oil (lol). Not sure how she knows that but it will shock you palette.
There is an aftertaste which can easily be eased by chasing the oil with a lemon, water, honey, or even juice. It's recommended to hold your nose when you take this to lessen it's intensity on your senses if you're not about that thug life.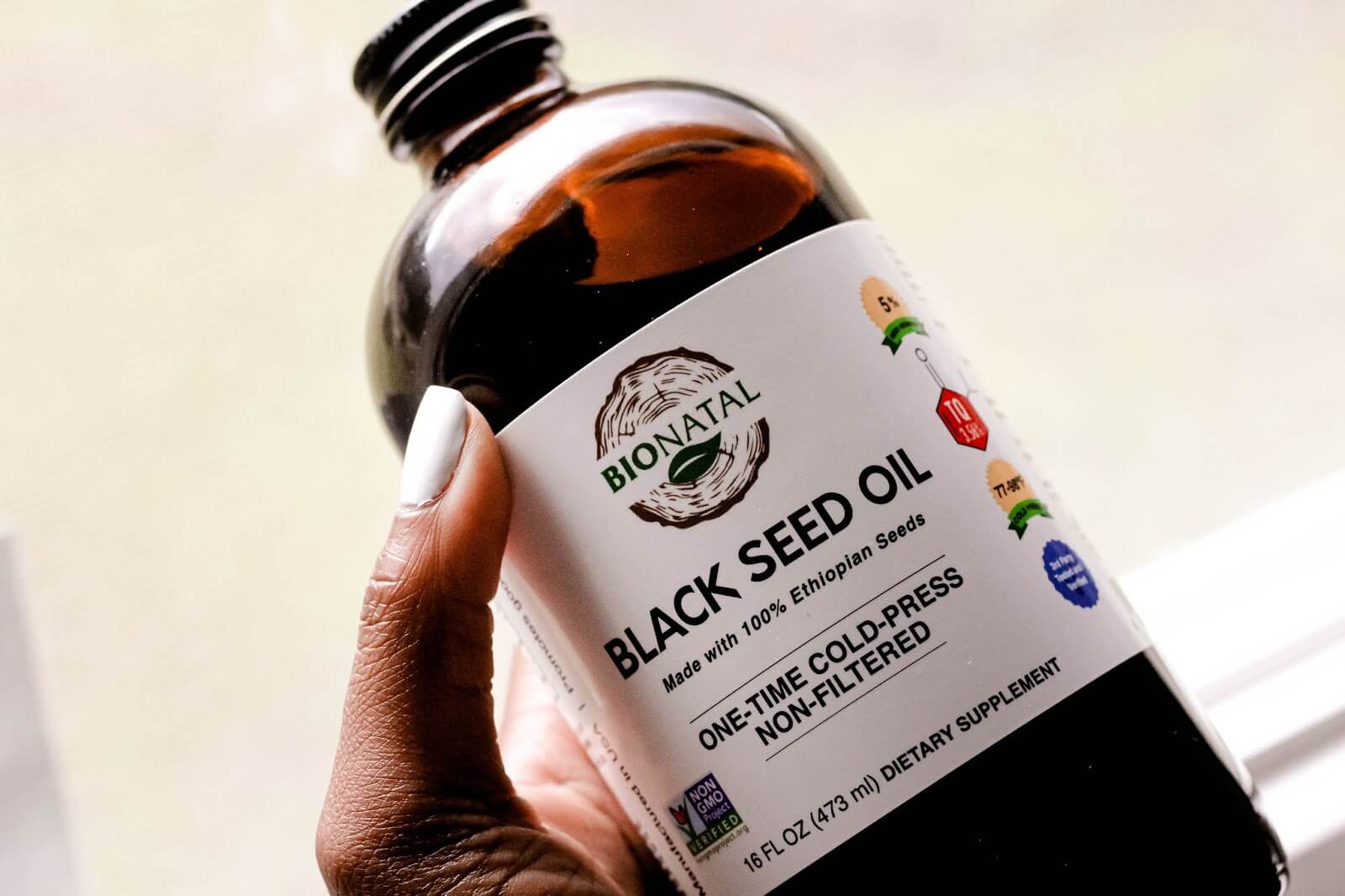 Does this oil deliver on its promises? Hell yes it does! After testing this oil out for a week, naturally all the feel goods and noticeable improvements – especially with random dry coughs I had been having. I recommend this version of black seed oil to anyone who has already built a wellness regimen for their bodies and are open-minded to potent formulas. The taste is not horrible to me BUT to most people who may be looking to try this, you'd have to brace yourself lol. I love it!
UPDATED AS OF APRIL 16, 2020 – I continue to take this oil twice a day using a liquid dosage syringe. It's treating me very well. Once when I awaken and once before bed (or after a meal). BioNatal sells this 16 oz bottle for $89 (in glass), which they will soon be changing to matte black glass bottles – sexy! They also offer PETE bottles an smaller sizes along with options to purchase BSO soaps, lotions, scrubs, and face masks. If you're a DIYer, they also sell Ethiopian black seeds in 2 oz bottles.