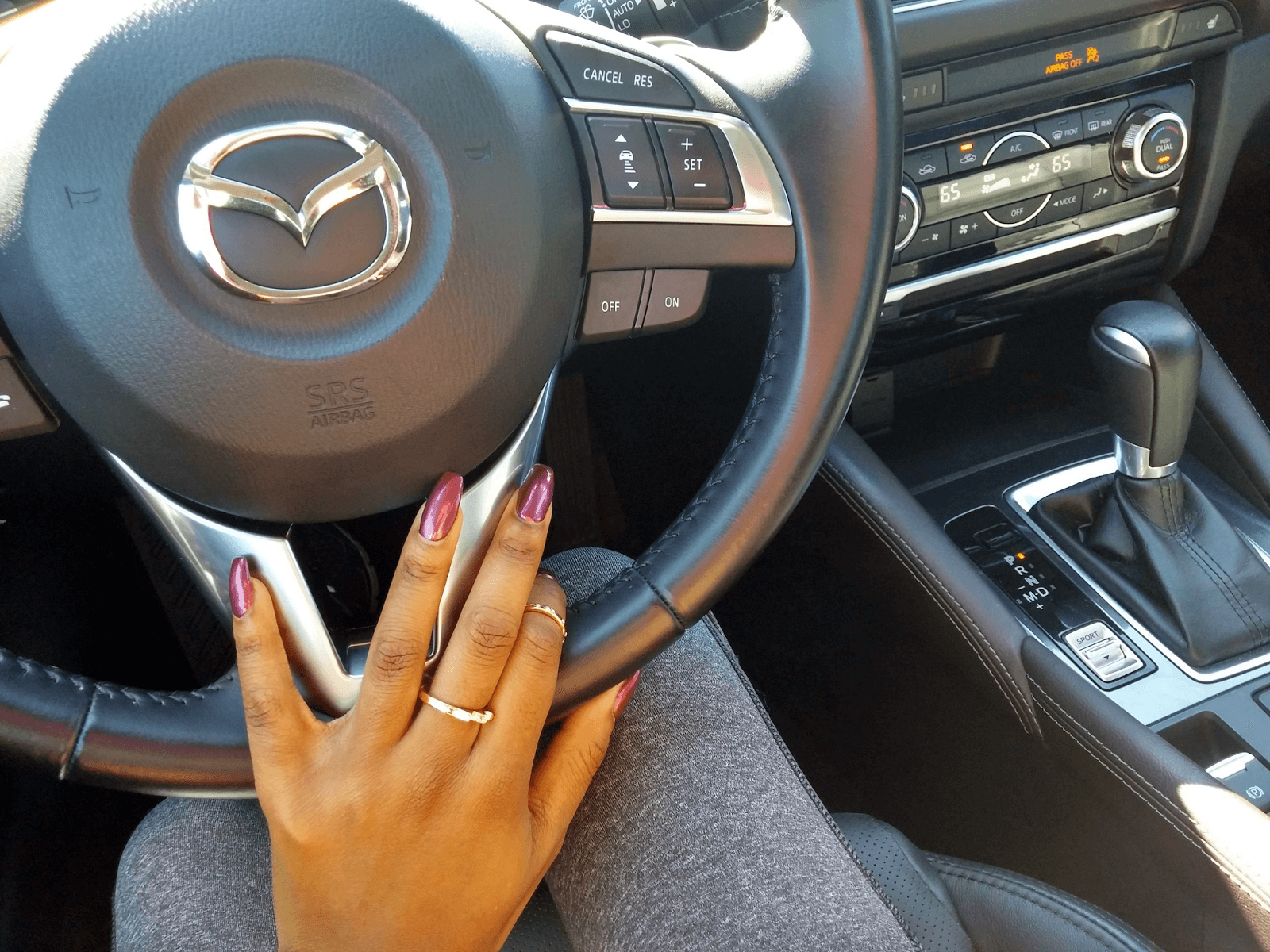 A couple of weeks ago, I had the pleasure of preparing to attend the super-adorned AfroPunk Atlanta event. I made plans to go and take some beautiful photos for my latest startup business, CreateHER Stock but unfortunately, AfroPunk cancelled on everyone last minute due to crappy weather.
Bummer! However, all was not lost. Before AfroPunk, I reached out the folks at DriveShop to ask if they'd be interested in sponsoring my trip. They totally agreed! The original plan was to show up in style and handle business (while on mommy duty) – for the event. Since that plan failed, my family and I were able to instead enjoy cruising and enjoying the features of the 2016 Mazda6 Grand Touring in Soul Red. Talk about feeling faaaaancyyy! If you have a thing for foreign car models made in Japan, like this one – you may want to go check it out for yourself. It definitely gives off that Lexus-like look a bit in my opinion.
I enjoyed an entire week of pure new car bliss along with my family. From quick trips to the store for my next vegan dish to long days of running errands and picking up yet another SD card for the camera, the ride each time became even more fun to have.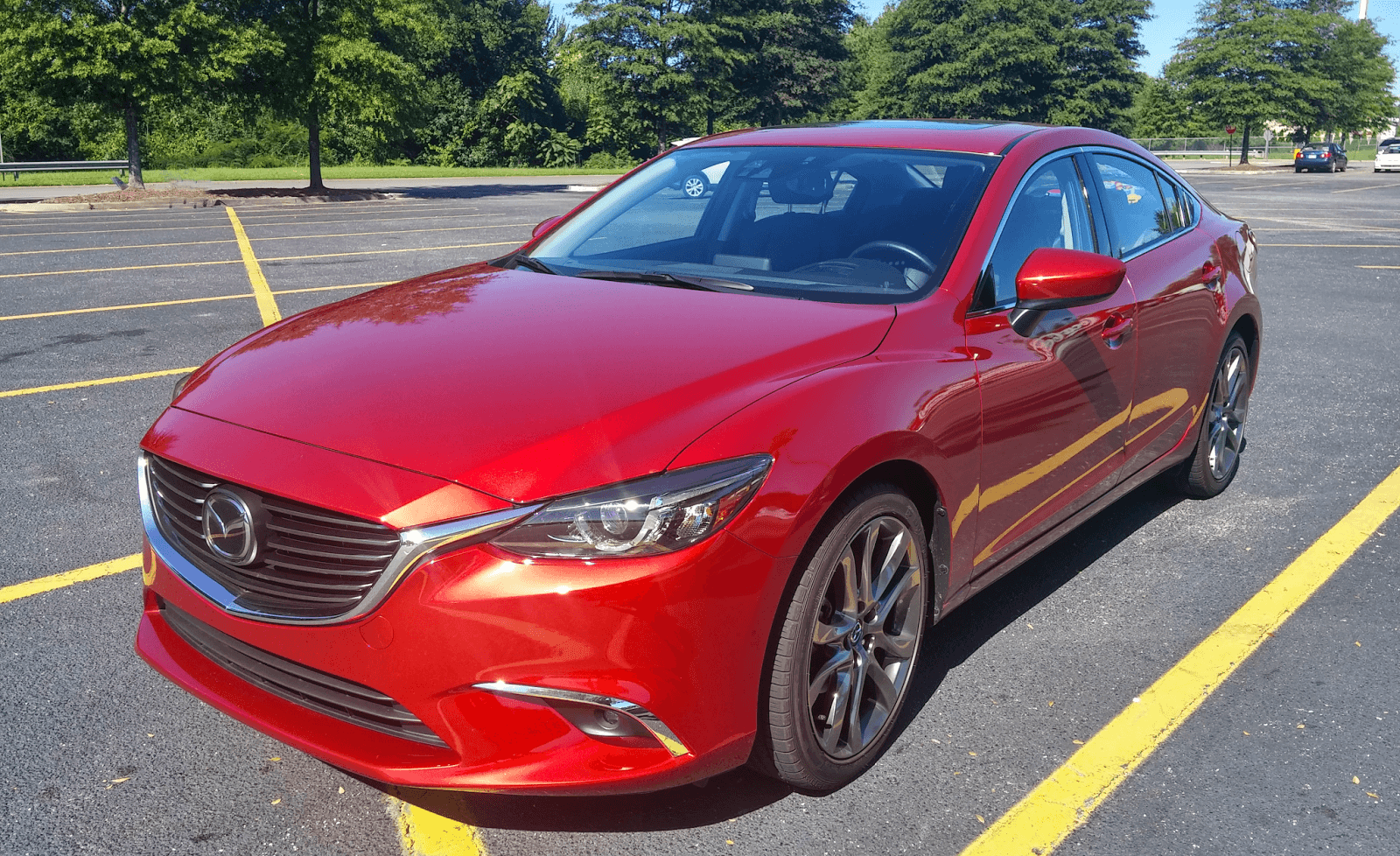 A few of my favorite features of this 2016 model included
Advanced Keyless Entry System (as long as car remote was close, you can open car with one touch + close and lock with two) – which also means "push to start" is all you need.
Mazda Connect System + Navigation on 7-inch touchscreen display.
The LATCH system (Of, course! I have a kid with car-seat needs).
The "Sport" Mode feature (for the need for speed men in your life).
Optional choice to let down back seat for more trunk space.
Rearview Camera (for those of us who are too lazy to reverse like regular folks, lol).
Active Driving Display (although it's placement behind steering wheel is not so great).
11-Speaker Bose Surround Sound System (insert hallelujah emoji hands!).
LED headlights (makes the ride look super fancy at night, yes!)
Lane Departure Warning System
The color… THE color! (..and I've never been a big fan of red anything!)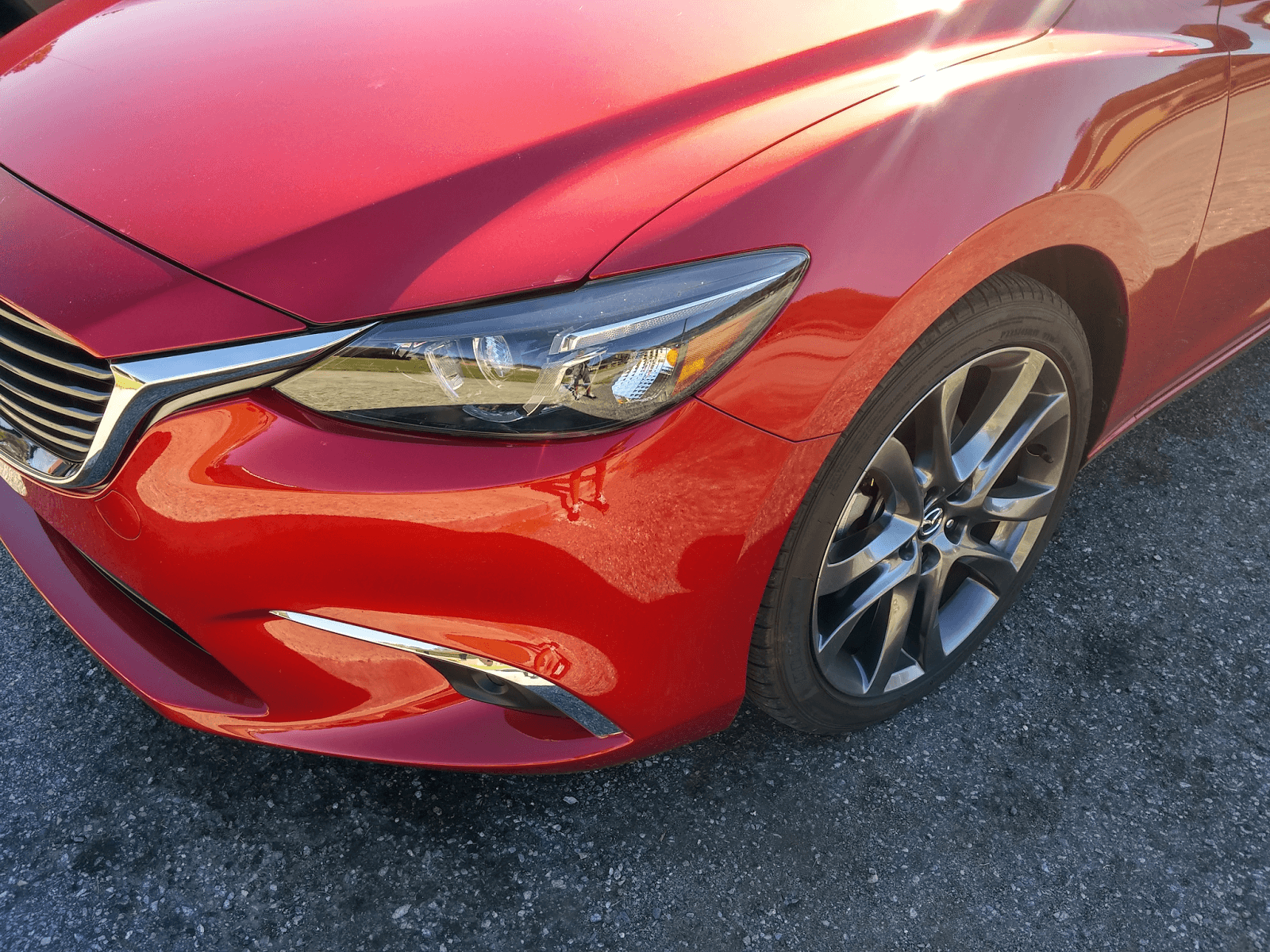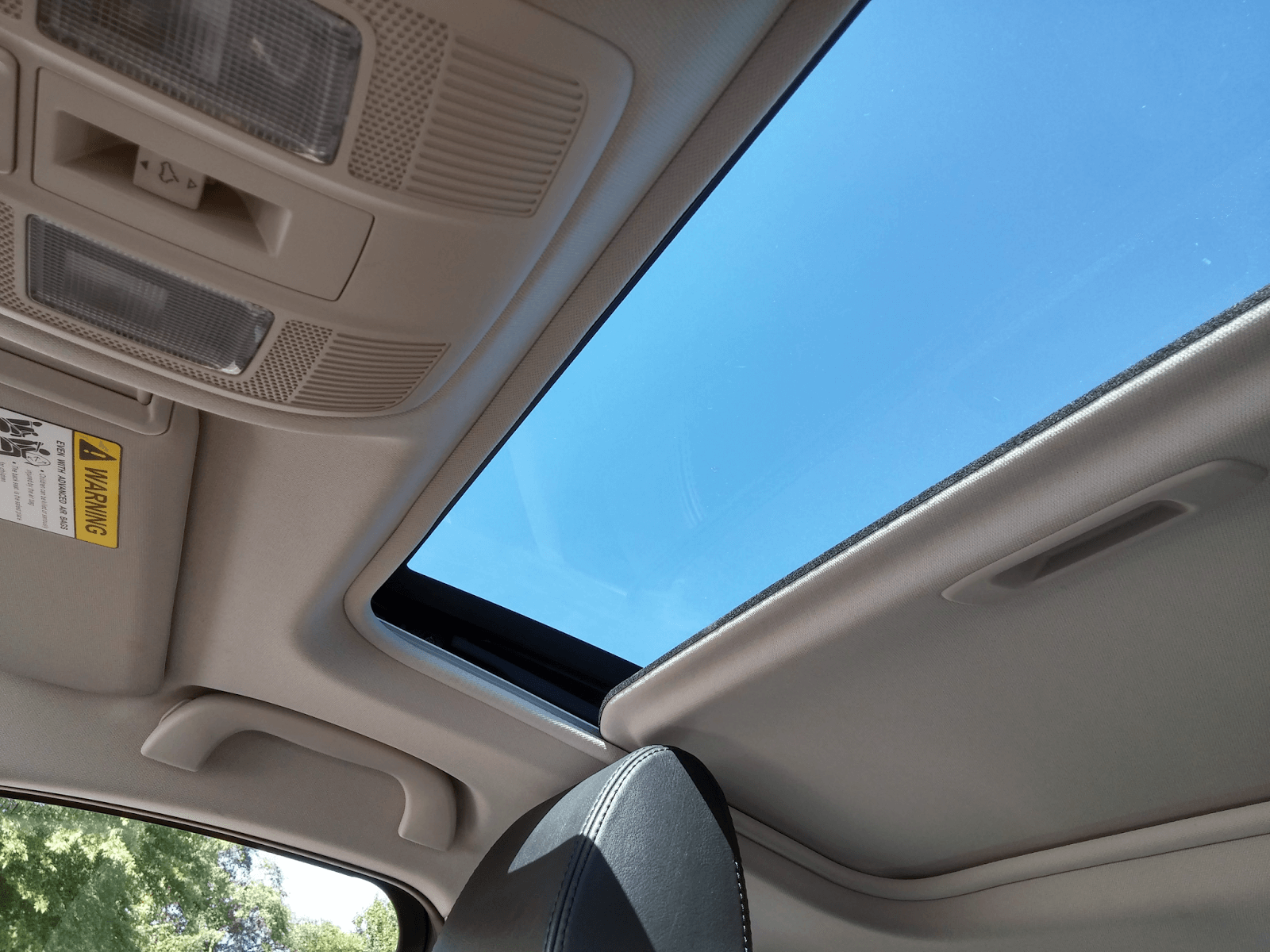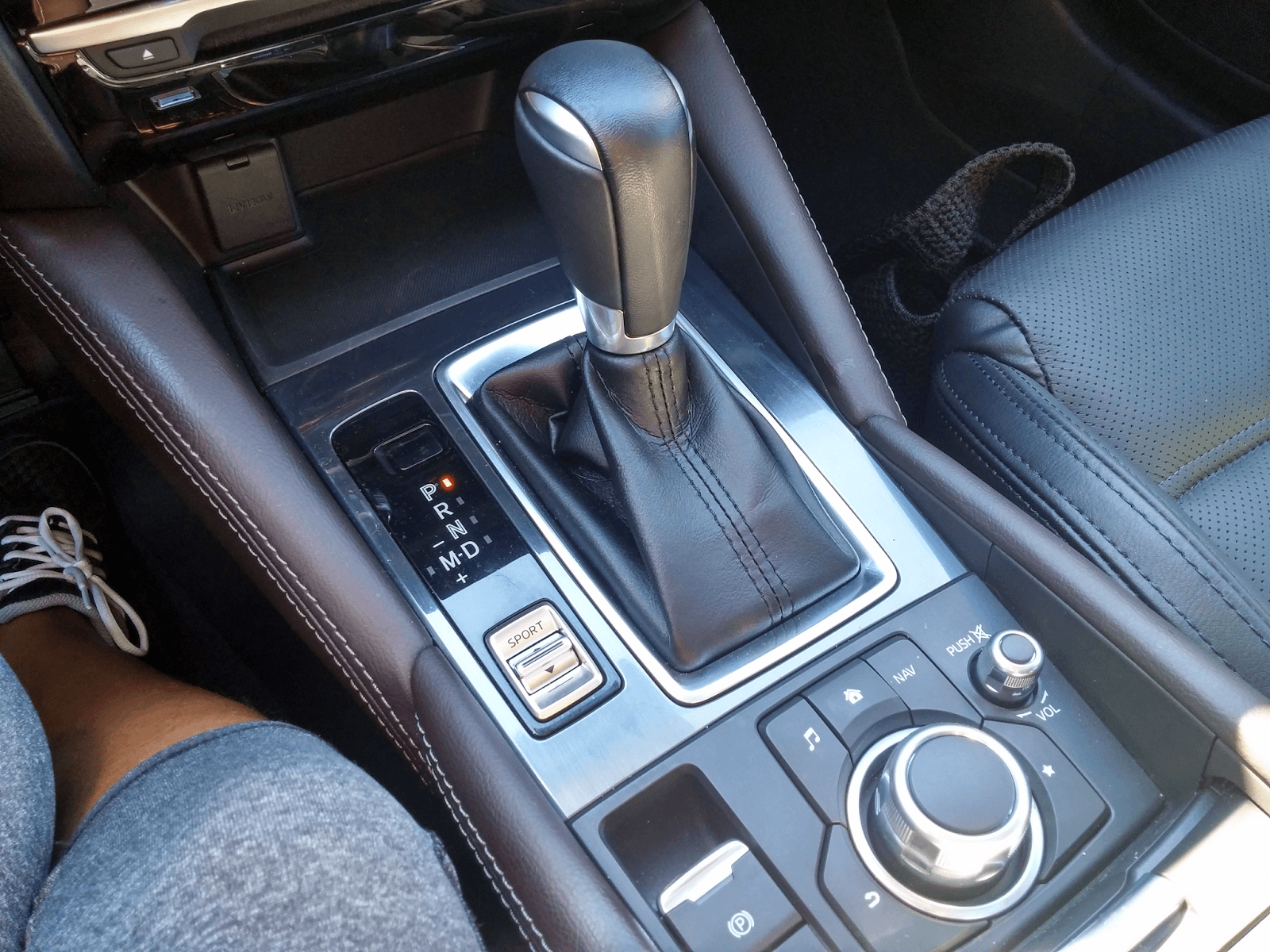 Now, to be honest, there are a couple of features I do find a bit useless or more for the super lazy of drivers:
Automated Cruise Control (uses radar to accelerate or decelerate your car from whatever car is in front of you) – stick to conventional cruise control.
Front of car on windshield features a radar-operated brake support system (if it detects anything in front of the car in very close proximity, it snaps on brakes to stop car for you BUT what stops the car is your foot on the brake NOT the actual car itself) – so it pays to pay more attention in this case. This feature can be turned on or off. It may come in handy if you have a habit of texting while driving but I was not about to test this feature out because if it failed, I would have totaled a 30K car …no bueno.
You probably shouldn't be texting or doing things while driving that would distract you if you think those features are awesome. lol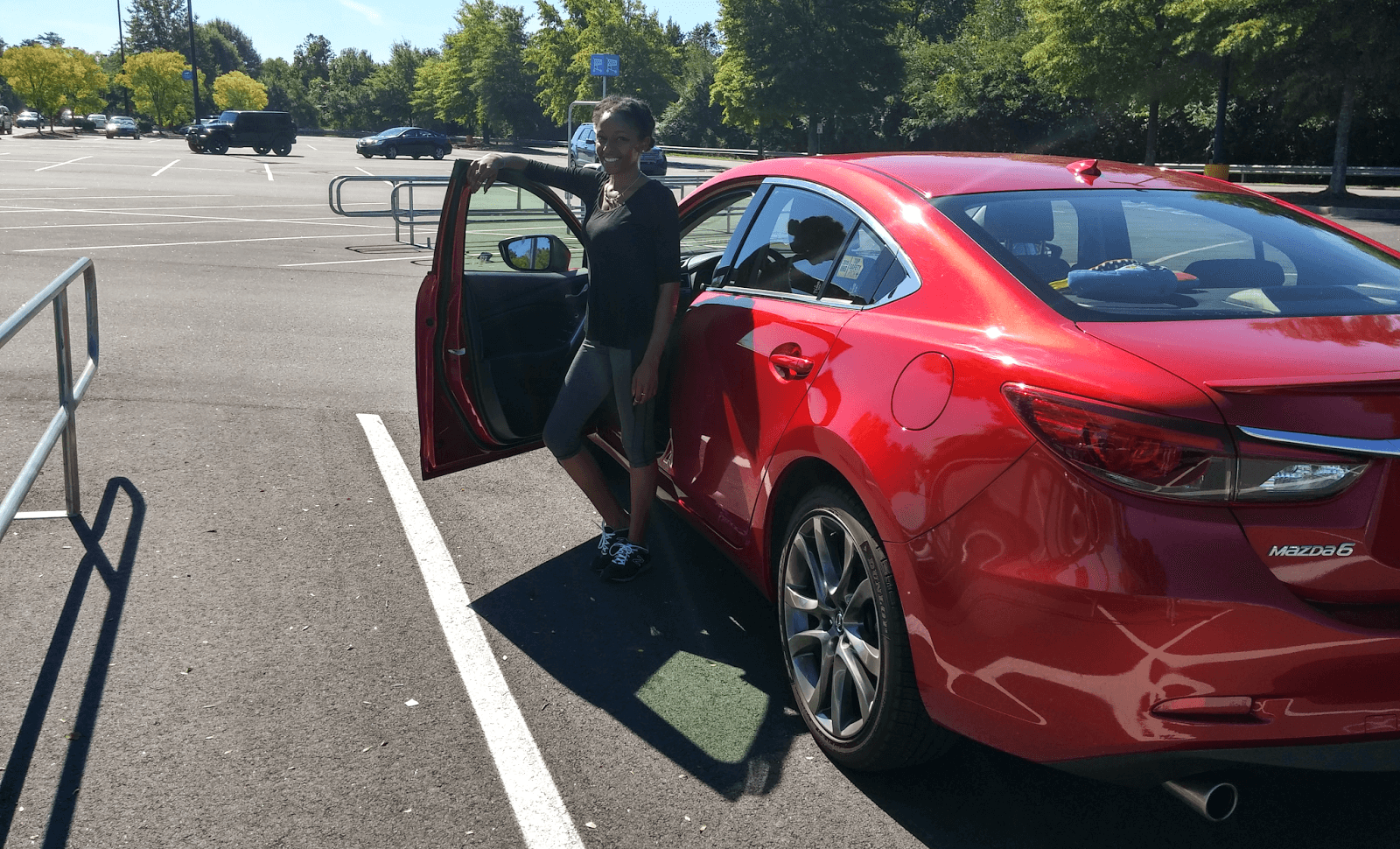 However, I do find the bluetooth system to be very handy. Especially if you're someone who gets calls often and need to be hands-free. The one-touch open Moonroof is also pretty nice to use during those days where weather is just right.
The mileage wasn't too bad either. For someone like me who doesn't get out much anyway unless it's business or totally necessary, having on average 24 to 26 MPG within the city works. For someone who drives a bit more on a daily basis, like my husband, he even said it works for him. Some people might not go for it though. Overall, for me, the ride was smooth, felt very safe, and was really comfortable to easily adjust to. The inside air conditioning kept us cool during the not so Fall-like GA weather, the trunk area was spacious enough to hold my little guy's Cadillac of a stroller and groceries, and more. It was a sad, sad day when we had to part ways with each other.
They also give you a donation card that allows you to donate to a non-profit of choice. The best thing about it is that if your charity isn't on the list, you can add it and send your $25 donation to them. I chose to donate to the Rescue Mission of Middle Georgia. I support charities that don't rely on corporate dollars but instead the actual community *smile*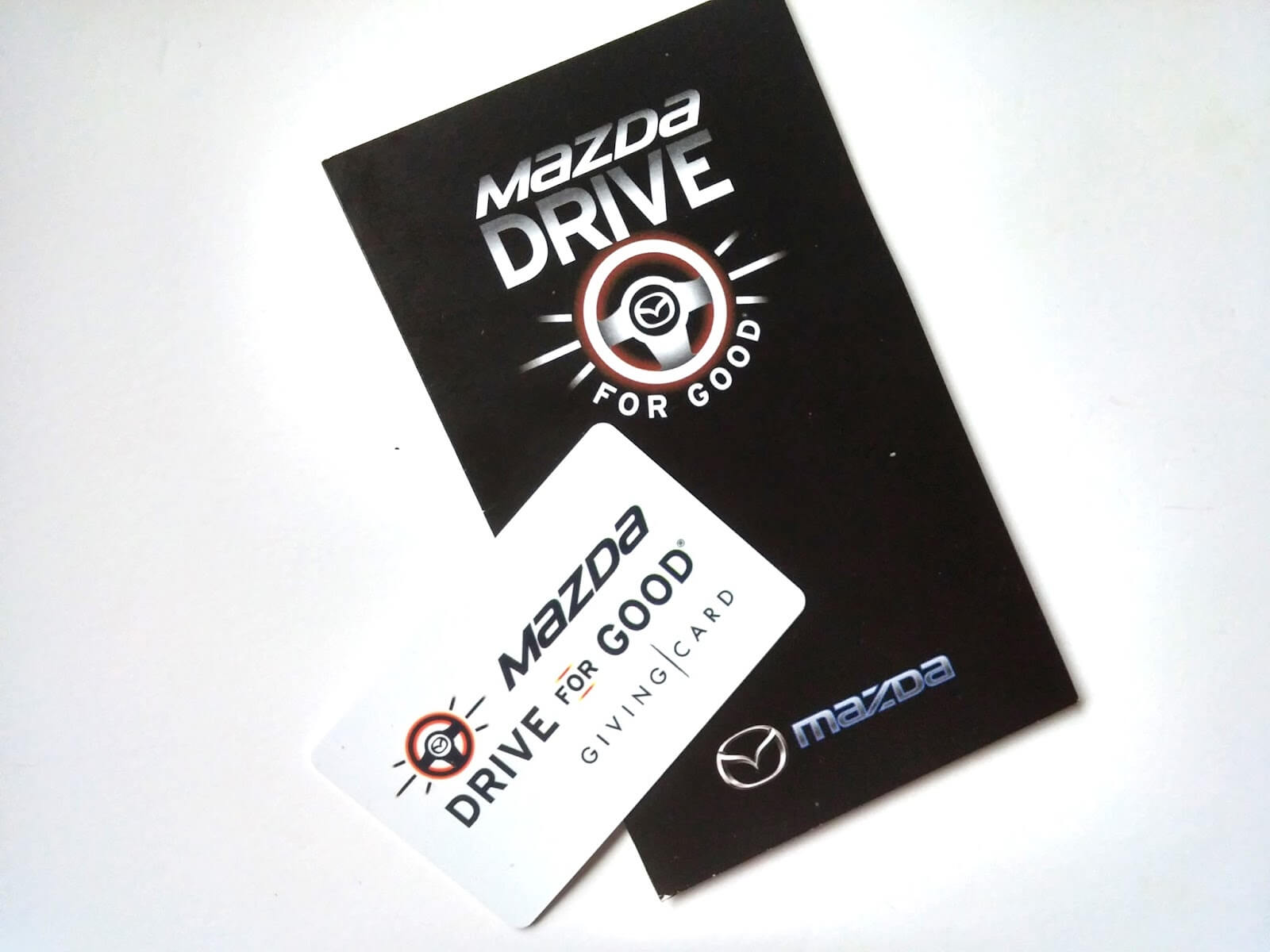 See The Mazda6 in Action
Have you experienced mazda yet? What cars do you have on your test drive wishlist?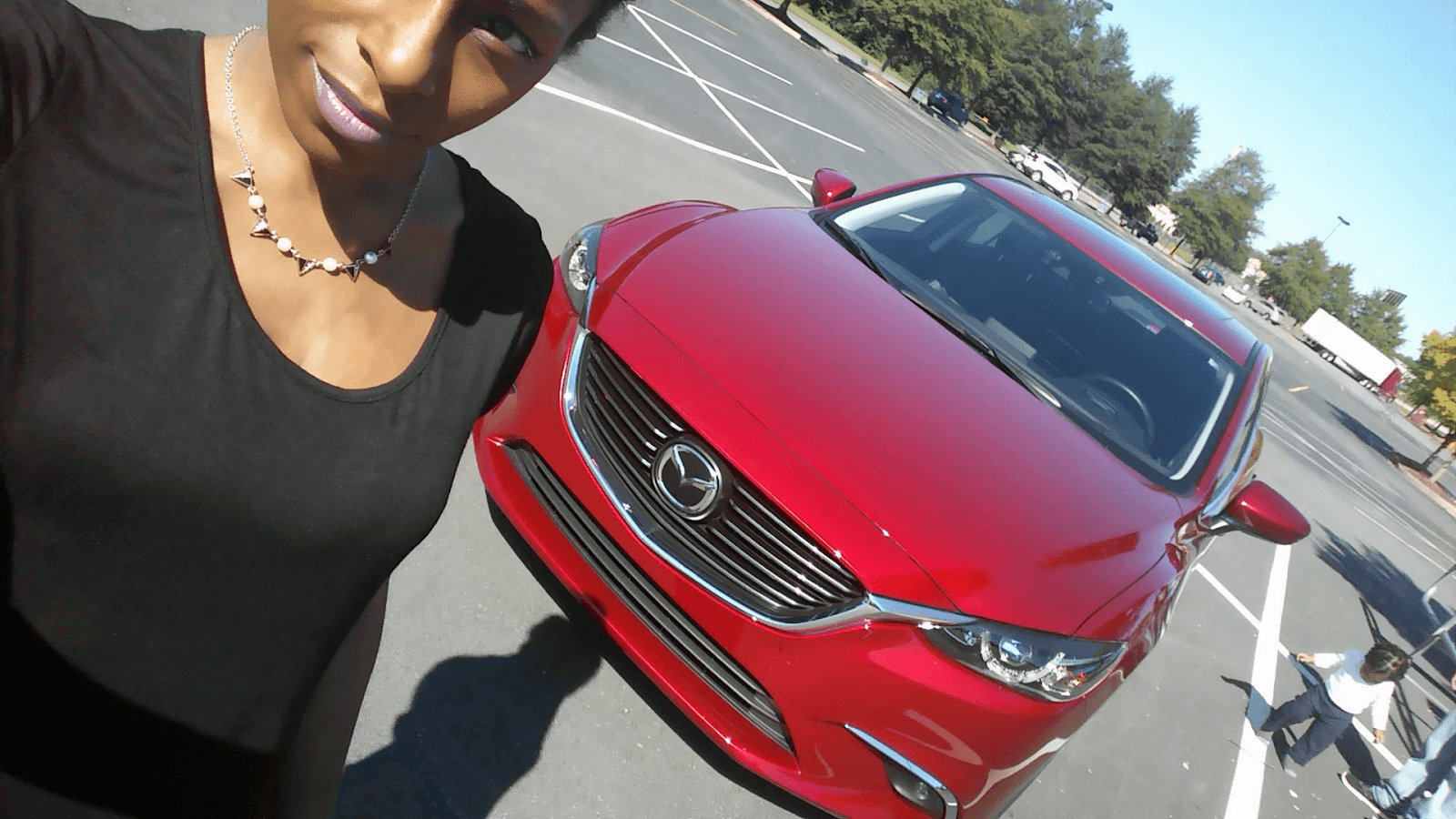 This post was written in partnership with Mazda and DriveShop. I was not paid to endorse this product as all opinions are 100% my own.