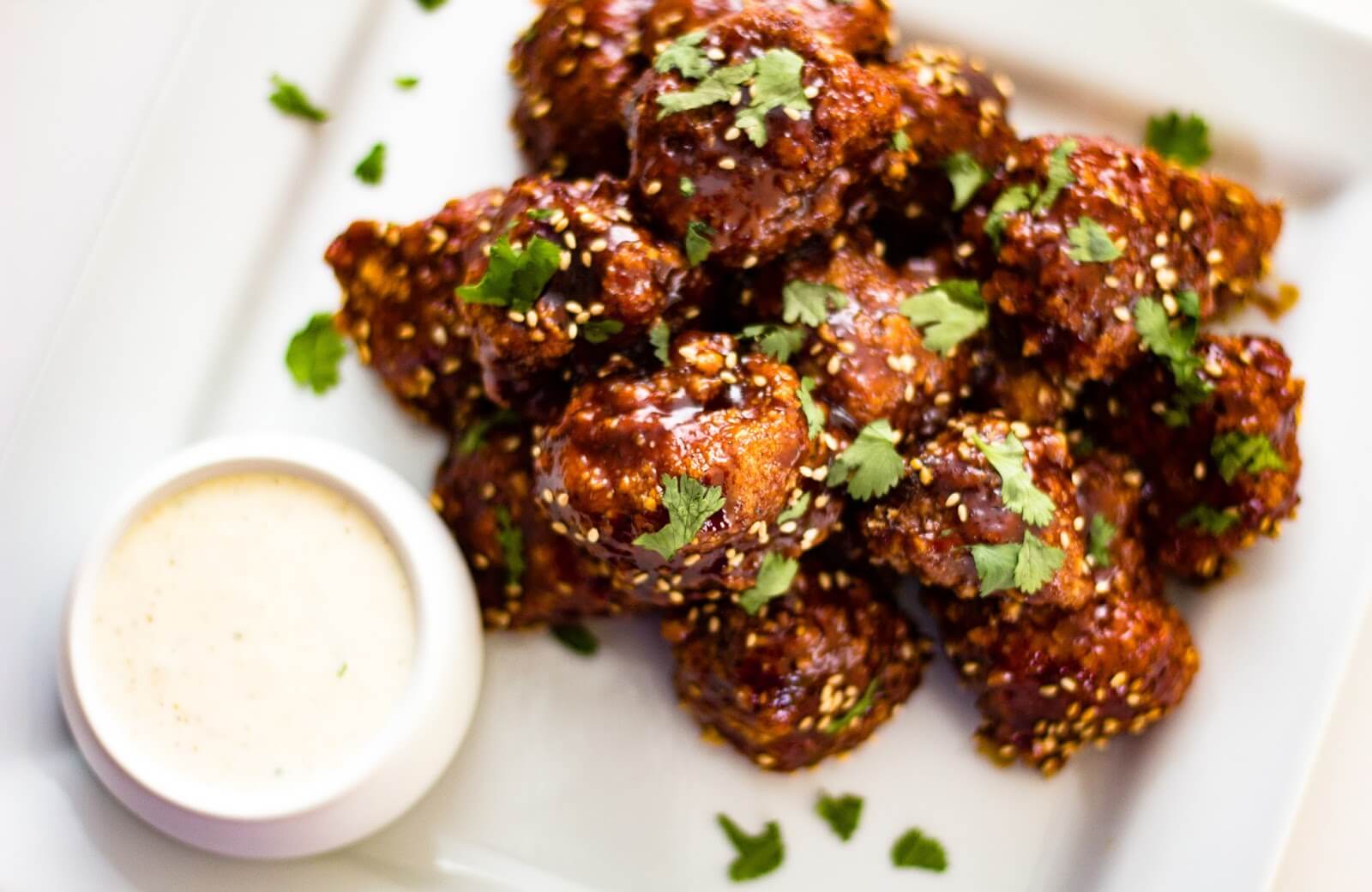 "One to change a few. A few to change many. Many to change the world. Starts with one." – Anonymous
It's 2018, okay. More and more people are trying to better their lifestyles and incorporating more plant-based foods and true soul food into their lives is one way they've been doing so. Vegan food doesn't have to be bland or rabbit food – you can legit create an alternative for every gluttonous carnivore meal you grew up loving. Believe it or not, there are people who actually grew up not loving the taste of meats, seafood, or dairy – all on their own free will. I was never a huge fan of beef or pork but would only eat those things growing up when my family had BBQs or holiday dinners.
Since being an adult and having to do adult things like cook for myself and my little ones, I see things a bit differently. One of my favorite indulgences before "going vegan" was chicken – lots of chicken. Hot wings, pasta with chicken, etc – but definitely buffalo chicken wings.
Thanks to the internet and the holy grail of recipe inspiration, Pinterest, I took to the kitchen to create my own version of wings for folks like me who chose the road less traveled. Yes, these "wings" are delicious and YES, they have been carnivore-approved by my sister, who LOVES her meats. Check it out.
The recipe is pretty simple and I'll even be sharing my recipe for the vegan ranch dip you see in the photos. Tastes JUST like ranch – no lies here. If you love sticky wings that melt in your mouth, you'll enjoy it for sure. No use of processed, vegan meat alternatives – only cauliflower. This recipe is gluten and dairy free. Grab this super easy recipe and see for yourself.
Sticky, vegan bbq cauliflower wings recipe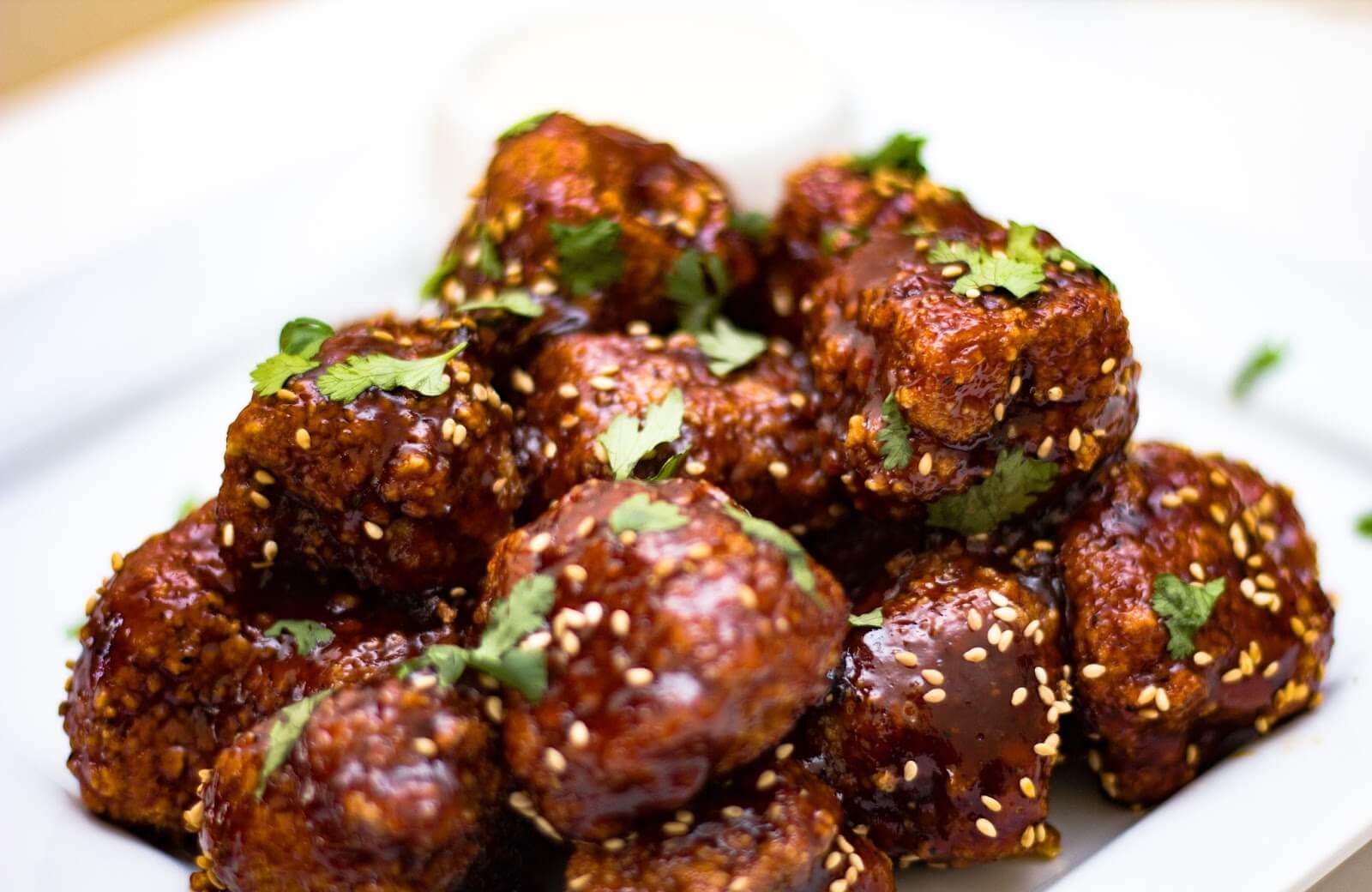 Prep Time: 15 minutes
Cook Time: 35 minutes
Total Time: 50 minutes
Ingredients
1 Head of Cauliflower.
Panko Bread Crumbs – Gluten Free.
Almond Milk.
All-Purpose Flour – Gluten-Free.
Garlic Powder.
Chilli Powder.
Himalayan Salt.
Ground Pepper.
BBQ Sauce.
Sesame Seeds.
How To Make Homemade Vegan Ranch Dip
Easy stuff. Take a small bowl and add 4-5 scoops of vegan mayonnaise. Add garlic powder, chilli powder, ground black pepper, and less than half cup of almond milk – mix together. Add tablespoon of apple cider vinegar and mix again. Take a couple of fingers full of parsley and to chop up then add to mixture – stir into dip.
NOTE: You can use any plant milk you desire or even water. I just love almond milk. You can also use regular vinegar but the apple cider is way better.
Instructions
Begin by prepping your batter for your cauliflower wings by cutting head in half, then cutting into florets. You can make them look however you please. You will need one bowl for your batter and one bowl for your bread crumbs. You can choose to pre-heat your over to 350 degrees but I didn't turn my oven on until I finished battering. To make your batter: Take two cups of all-purpose flour, add garlic powder, onion powder, himalayan salt, ground pepper, and almond milk to mix together. If batter is too think, add more milk. You want it to be a pancake batter-like consistency. Set aside.
Dip cauliflower florets into batter, coating them evenly then dip into panko bread crumbs, coating evenly. I used the Ian's Bread Crumbs here. You can do this process in one sweep or a few florets at a time. Add coated florets to baking pan and let bake for 25 minutes. Tossing in between, half way through.  Remove after 25 minutes and coke the "wings" in your desired BBQ sauce. I used the Heinz Hawaiian Sweet + Smoky sauce here since I ran out of Organicville Tangy. Place back in oven for another 10-15 minutes.
Remove from oven and sprinkle with sesame seeds and chopped parsley – for aesthetic, ya know. Enjoy the warm, sticky and flavorful goodness your body will thank you for later!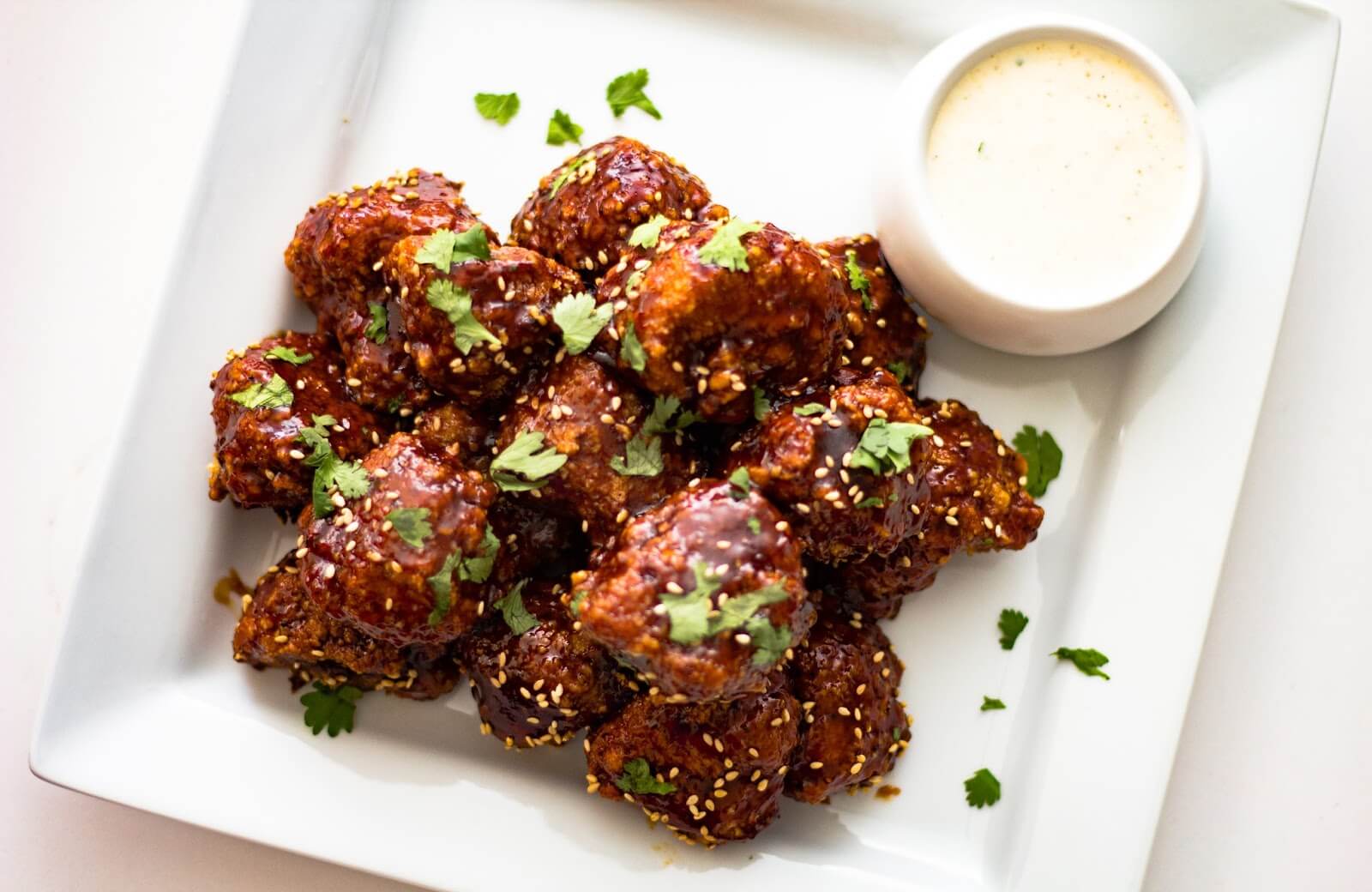 What's a dope recipe you've tried lately?