This past Thursday, I posted a picture of my OOTD onto my Facebook and it was pretty popular that day lol. I felt so cute and girly. Like a savvy businesswoman that just came straight off a fashion runway. I wanted to, of course, share my fave outfit from the week. I decided to make my watch the key piece in this outfit instead of my shoes for this post. Purposely, lol. What do you think?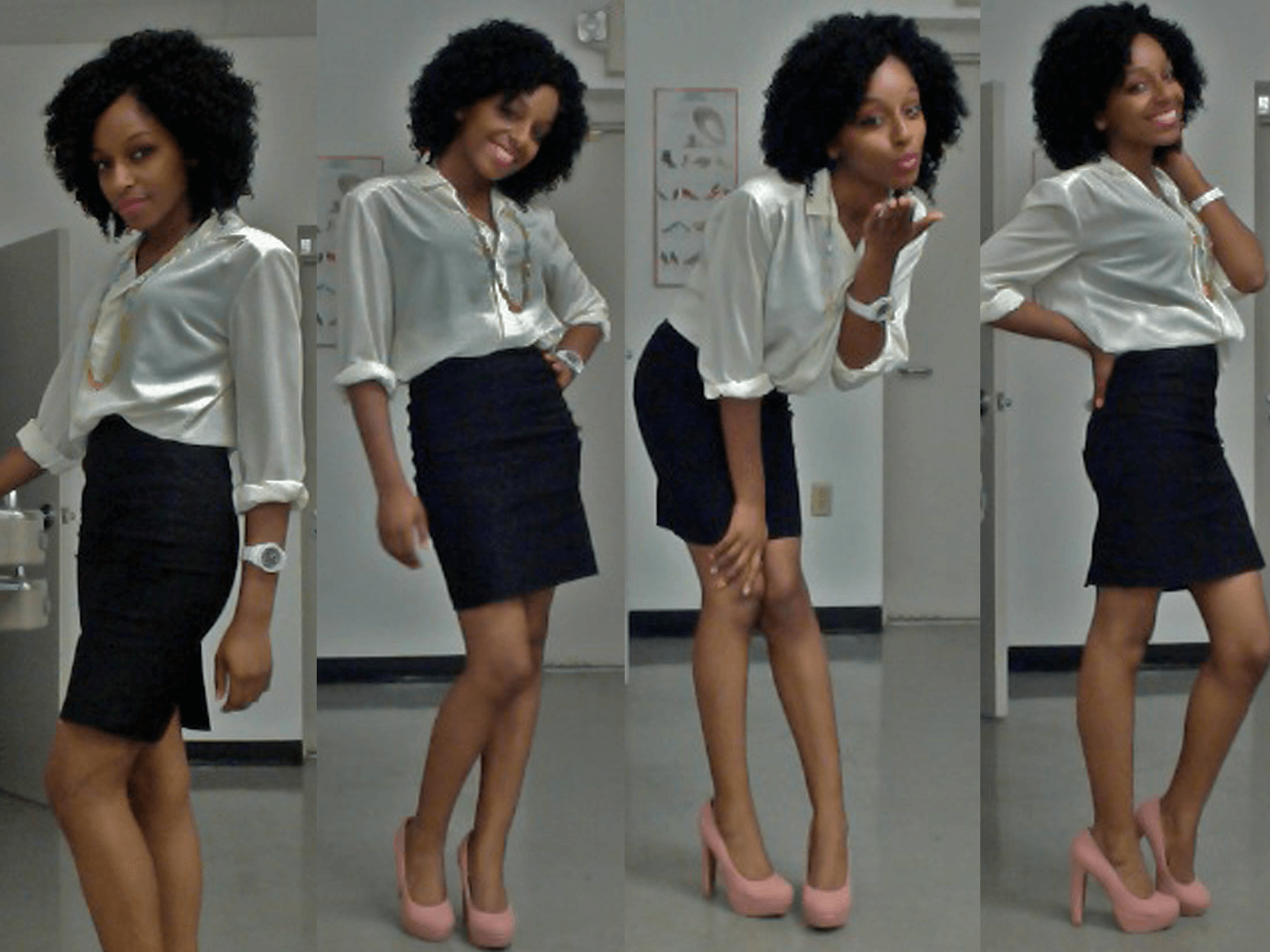 Top – Goodwill
Pencil Skirt – Charlotte Russe
Necklace – JC Penny
Platform Pumps – Urban OG

Watch- Sears
This is outfit was super fun to wear that day. I got many compliments from various people. The sleesves are actually long but I wanted a laid back office feel so I rolled them up. I kept my makeup light and simple. I did a bit of eyeshadow in my crease and the signature winged liner. On my lips I used two shades of lipstick, Ka'Oir Ooh La La (Orange) and Covergirl Queen Collection Powderpuff Pink. Can we say DIVA?!