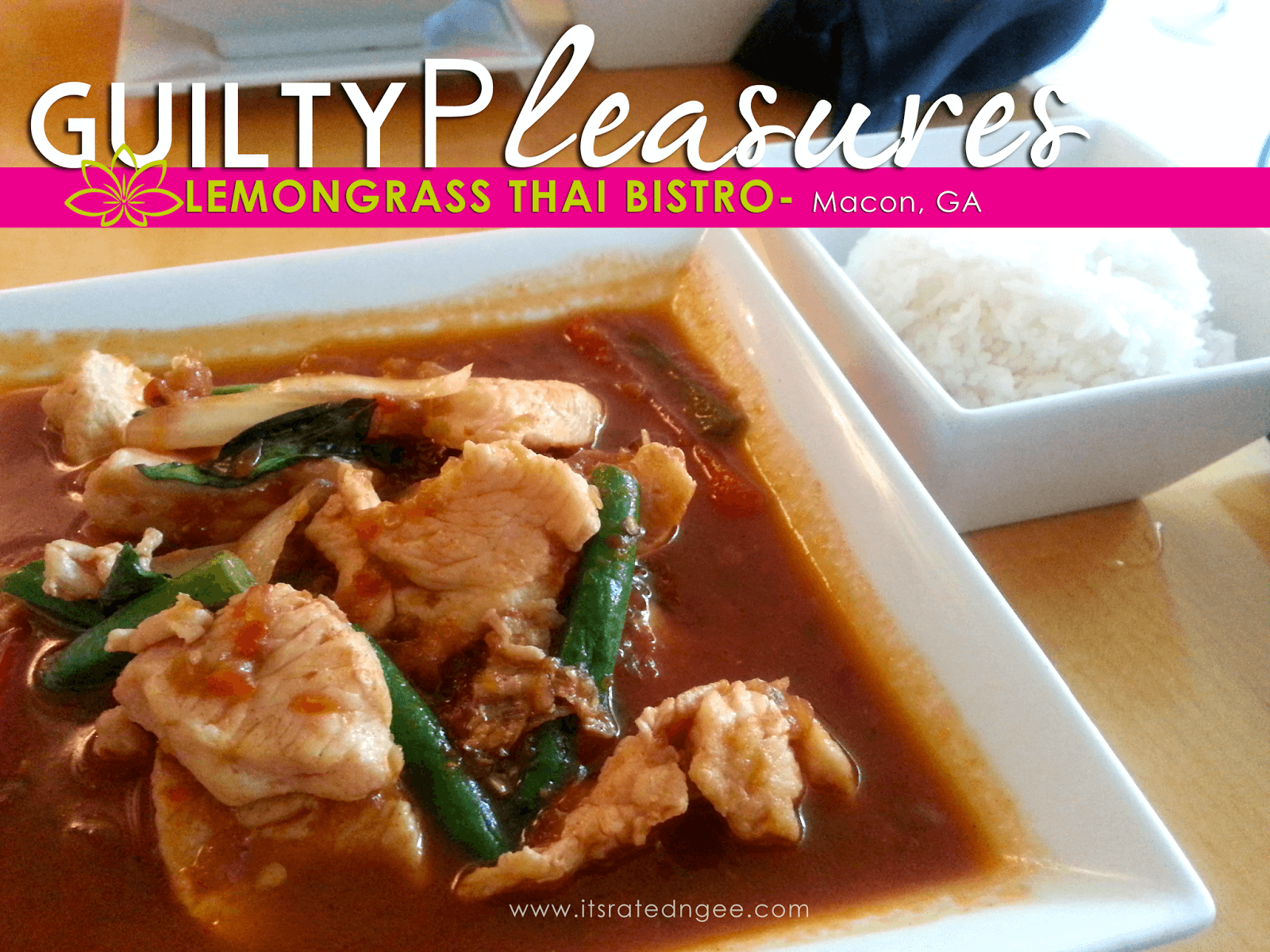 Ohh, the sweet smell of Asian cuisine! Can't you smell it? Well, this place has a very special spot in my heart. Lemongrass Thai Bistro opened up a few months ago in my local, historic downtown area. I've heard all great things about them and really wanted to make my way down to check them out for myself. I even talked my babe into going and trying it out with me.
We enjoy trying out new food establishments together, apparently. I will go ahead and say that since the first visit, I quickly became a "regular". Why? The food is obviously good and even better now that my sister works there (lol). Of course I have my favorite dishes. I have yet to venture further into the menu to expand my taste buds but I do plan to try a few items that include my two favorite ingredients…. more chicken and noodles.
The environment inside the restaurant is very clean, modern, and intimate enough to be casual or dressy. Very quiet place with a friendly staff. Check out what we had our first visit to Lemongrass Thai Bistro.
For Him: Moo Pad Prik King (Currie Dish)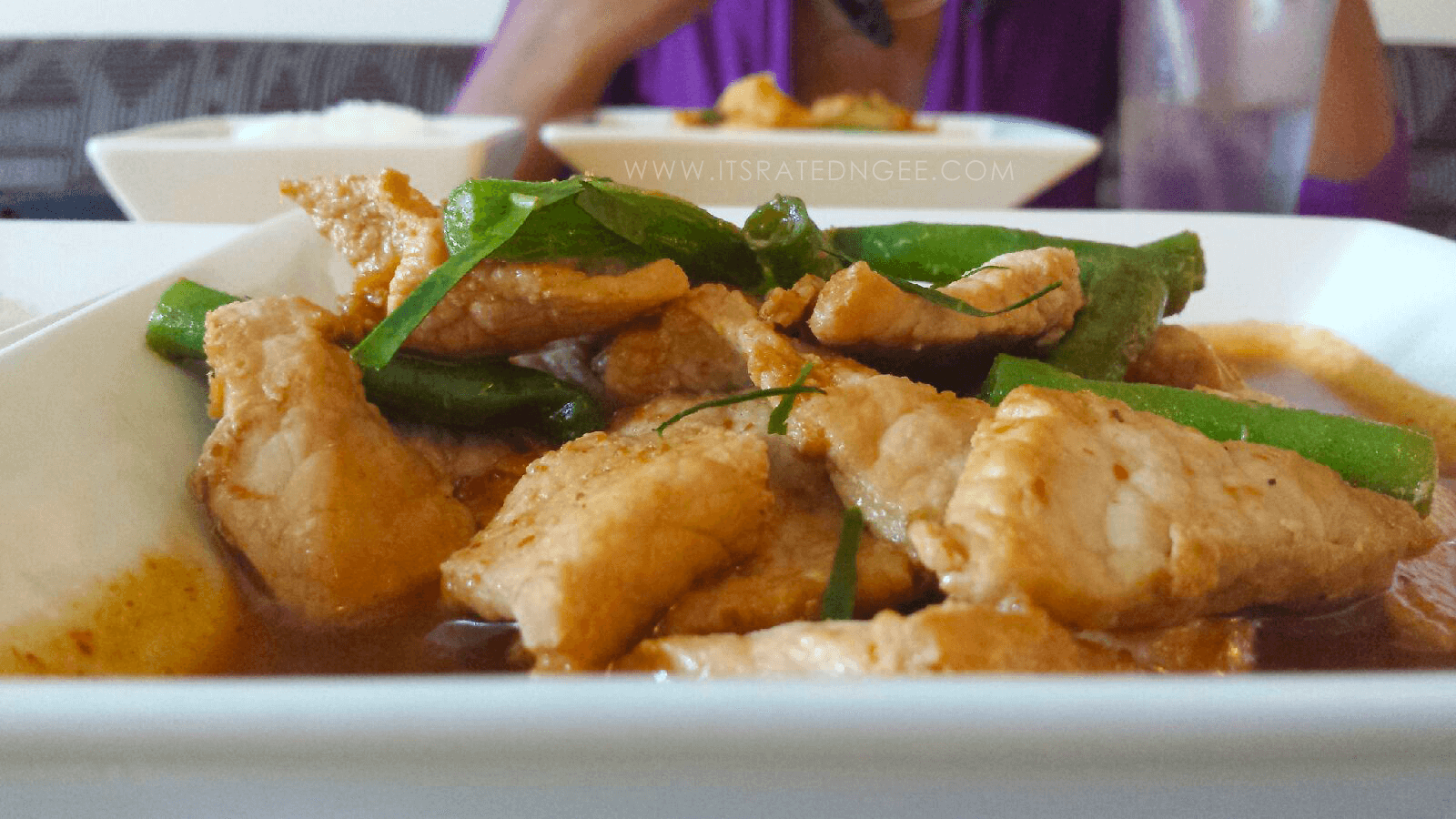 Ingredients: Spicy curry, tender pork, long beans, lime leaves, and rich savory sauce. (Spicy Dish)
For Her: Pad Bai Ka Prow Gai (Stir-Fry Dish)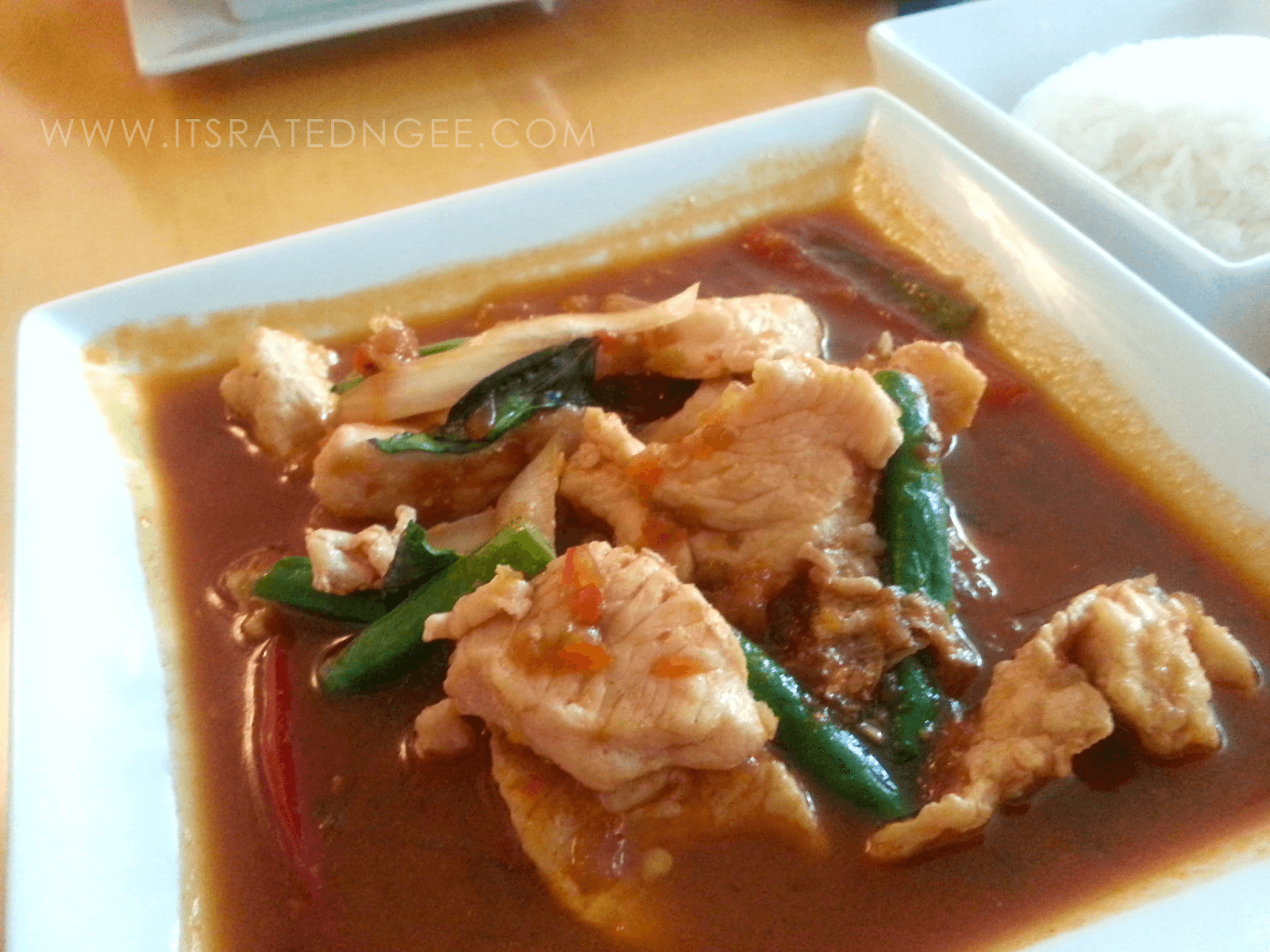 Ingredients: Sliced chicken, thai basil, fresh garlic, fresh green beans, sweet bell peppers, onions, and thai chilli peppers (Spicier dish than I expected,lol).
Both dishes were pretty good. I ended up having to take half my meal home to enjoy. We also had sushi!!!! Now, prior to this, I wasn't big on sushi. Maybe because of the places I've tried sushi which let me down, always. We ordered two different plates to try out: The Spicy Salmon Rolls + Double Tempura Rolls.
Spicy Salmon Rolls: Included, seared wild-caught alaskan salmon, scallions cream cheese, avocado, and sesame seeds. I completely forgot to snap a photo of the dish but it's similar to the tempura below, minus the fried layer and random shrimp, just with salmon and such.
Double Tempura Rolls: Included, battered and fried roll, tempura-fried shrimp scallion, cucumber, red pepper, and avocado. THIS IS MY FAVORITE!!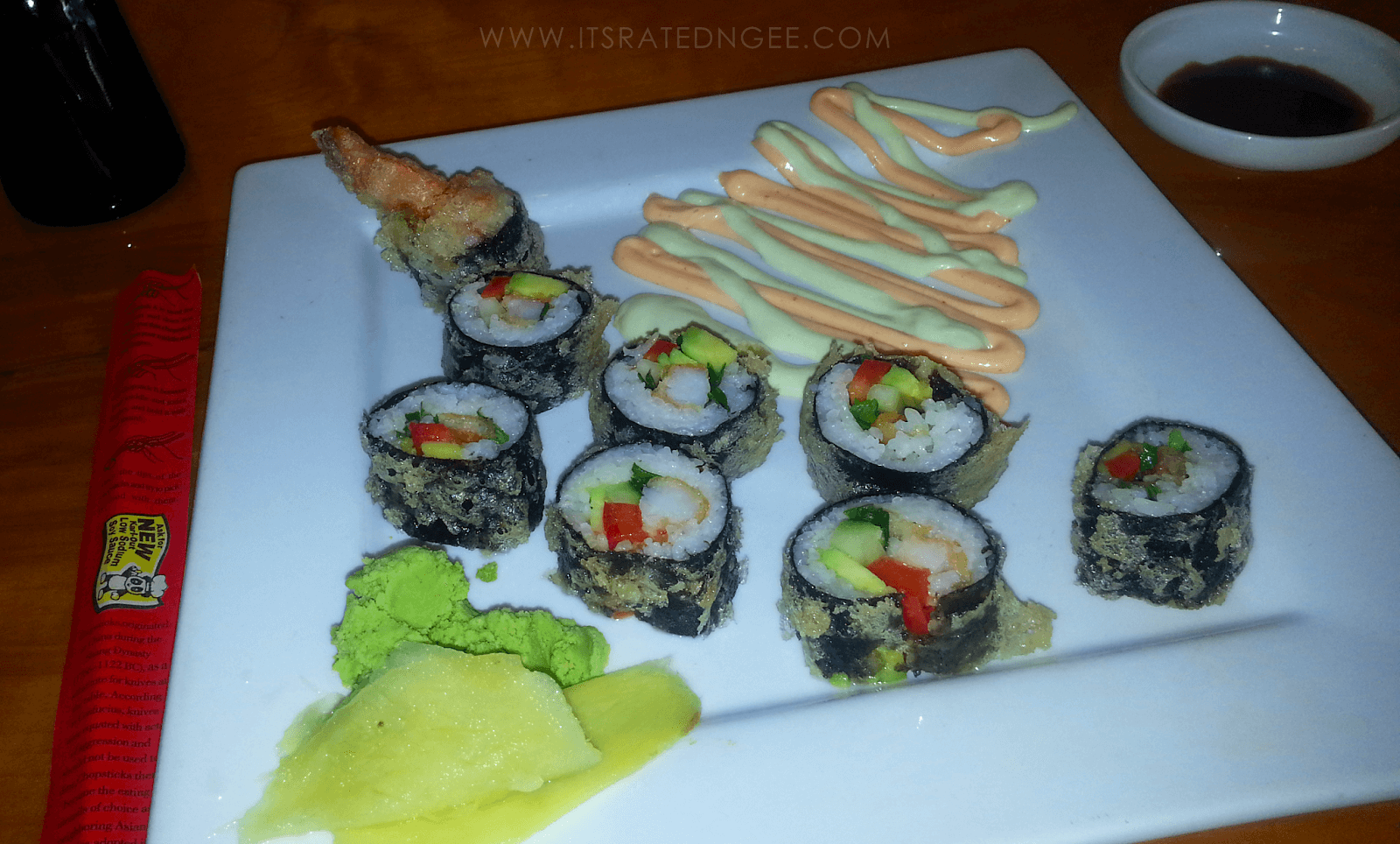 I don't know what the heck that green and orange sauce is but it's addicting! he last few times I've visited Lemongrass Thai Bistro was all to order the tempura sushi you see. It's like crack for seafood lovers. Soooo good!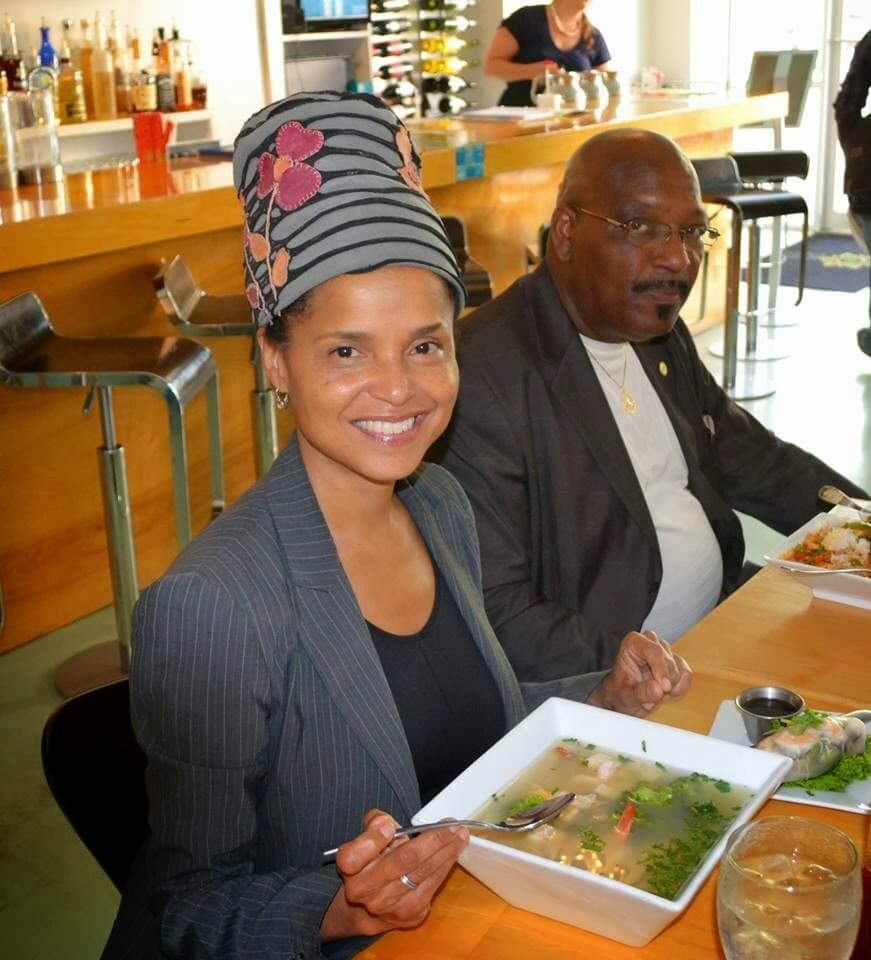 I see why they tend to have a few celebs and TV stars pop in town to see them. I mean look it's not everyday when you ge to meet a soap-opera diva is it? The food is delicious. I'm going to try their soups and burgers next! That applewood burger is making my stomach jump for joy right about now. If you're ever in the middle GA area, definitely stop by Lemongrass Thai Bistro.
You'll enjoy yourself. I know I do each time I open my mouth to eat. Peep that bartender in the photo… yep, either she or someone else will be making me a drink next time I see them. lol.
What's your favorite go-to eatery so far? Leave and share your comments below!