***Products were sent to me complimentary from Influenster for testing purposes. I was not compensated and all reviews are 100% my own.***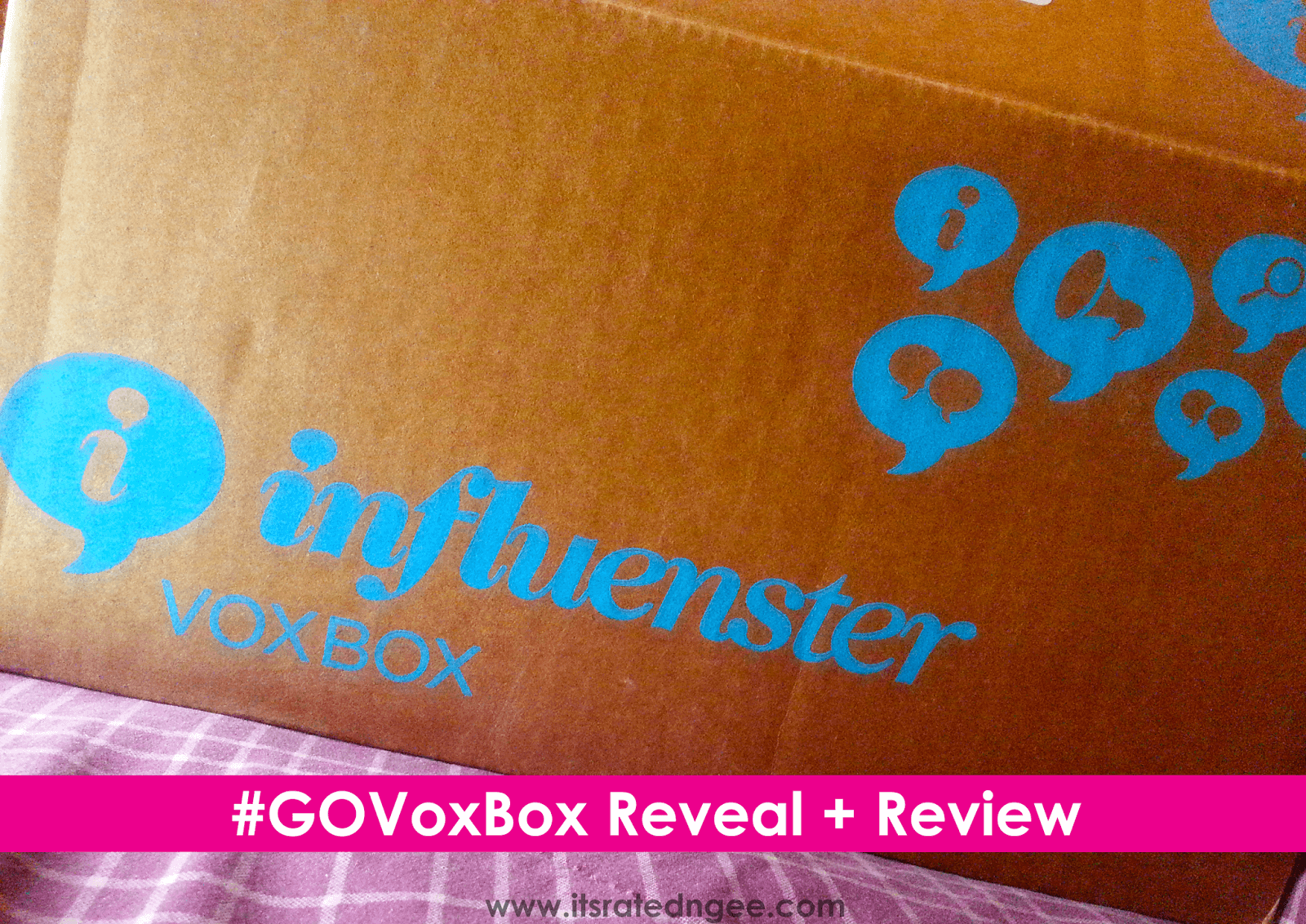 Hey, hey, heyyy!!! It's been quite some tim since I reviewed my last Influenster VoxBox but I have some great stuff to share with you this go 'round. Influenster sent me the GO Voxbox a couple of days ago and the box was huge! I was definitely wondering what on Earth could possibly be inside. Well… let's check it out!
So the Influenster GO Voxbox is basically an active lifestyle box that promotes health and relaxation. This was great for me, considering my current physical state so I was excited to test everything! Inside the GO Voxbox, I received:
PROFOOT Triad Orthotic ($10.49)- These foot sole shoe inserts are said to be clinically proven to relieve knee, leg, and back pain when worn. Made with ultra-fresh protection your feet should feel fresh and free. These babies are a life-saver for me!
PROFOOT Pedi-Rock ($8.99)- As an obsessed nail care lover, seeing this made me shoot rainbows inside my heart. It is the first soft foot file designed to deliver the ULTIMATE foot file experience. Said to remove the toughest calluses in the shortest time. It can also be used while wet or dry. I gave this product a spin when I gave myself my recent pedicure. Works like a charm!
Playtex Sport® Fresh Balance Tampons ($3-$4.99)- Made with odor-shield technology. It's designed to neutralize odors for freshness on and off the "field". Made for ladies who play sports, workout,  and all that jazz.

The Vitamin Shoppe NEXT STEP Meal Replacement Shake Packets ($1.34 per)- Flavors: Fresh Berries, Vanilla, and Chocolate. Helps with calorie reduction if you're trying to manage your weight, reducing hunger and cravings, and contains 14g of protein per packet. Available in 14 pack bundles. They say mix with water but I used milk when testing the chocolate… mmm, yes!
NEXT STEP Shaker Bottle 20 oz. ($7.99)- Includes unique Jaxx mixer that thoroughly blends shakes. Said to work with mixing all types of powders. Best part, the bottle is my favorite color!
Blue Diamond Fruit Flavored Almonds ($3.19)- I'm not a huge almond eater but when I opened the bag to test it out, it smelled like hot blueberry muffins fresh out of the oven! GOODNESS! The almonds are loaded with Vitamin E and also come in strawberry and raspberry flavors. Pretty good.
Aqua Spa Relax Collection: Bath Soak ($9.99)- This soak gives you a hydrating beauty boost when you need it most. The crystals feel great dissolve quickly to reveal a very fresh lavender scent. Super relaxing!
Muller Greek Yogurt Coupon- I get to hit the store and purchase any Muller yogurt product worth up to $1.49. Boy, perfect timing because I have been craving yogurt for the longest!
Overall, I am very pleased with this voxbox! Awesome products and deals. Have you gotten this voxbox or do you use any products shown? What are favorites?