Attention all fashionable mommies-to-be and lady friends! I have something pretty cool to share with you. So, style should never be compromised or put on hold due to several factors in life. That includes pregnancy. I've been enjoying my pregnancy greatly rocking my 6 inch heels, fitted skirts, and all! The wonderful folks over at Preggonista sent me something special to share with you fab preggo mamas.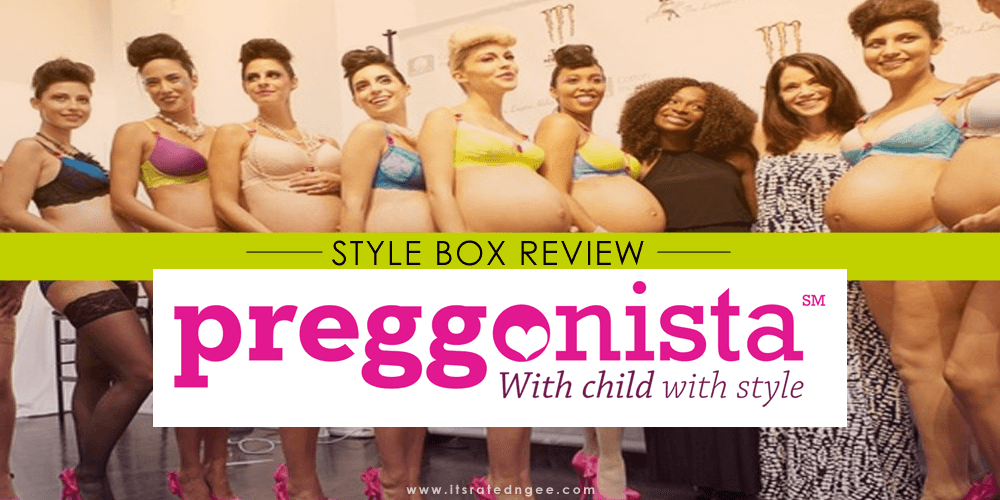 I don't know about you but I refused to purchase maternity clothes, lol. I'm 29 weeks and haven't had to purchase any tops, bottoms, or anything aside from bras and undies. My lovely lady humps are starting to thicken up. YES!! Luckily, I keep several tunics and such that now simply accentuate my belly curves. Besides, most maternity fashions you find in stores are very boring and mute.
Preggonista is a subscription-based company that sends out monthly style boxes for mamas-to-be until to their 37th week of pregnancy. In each Preggonista Style Box, ladies receive one maternity piece of apparel, an accessory, a style guide, and a beauty product made for pregnant women. The founders are two fashion-forward ladies who wanted to bring more than just style to maternity wear.
I received the Preggonista Style Box a couple of weeks ago and I adore it! Just in time for my very first Mother's Day. The packaging is neatly placed and organized with pink and white wrap. I was sent the style box from the April "Ohh La La" theme, which included:
Blue Wrap Top by JoJo Maman Bebe
Valentina Earrings by Safari Murano
Bella B Bodycare Tummy Honey Butter
Style Guide To "Ways To Wear"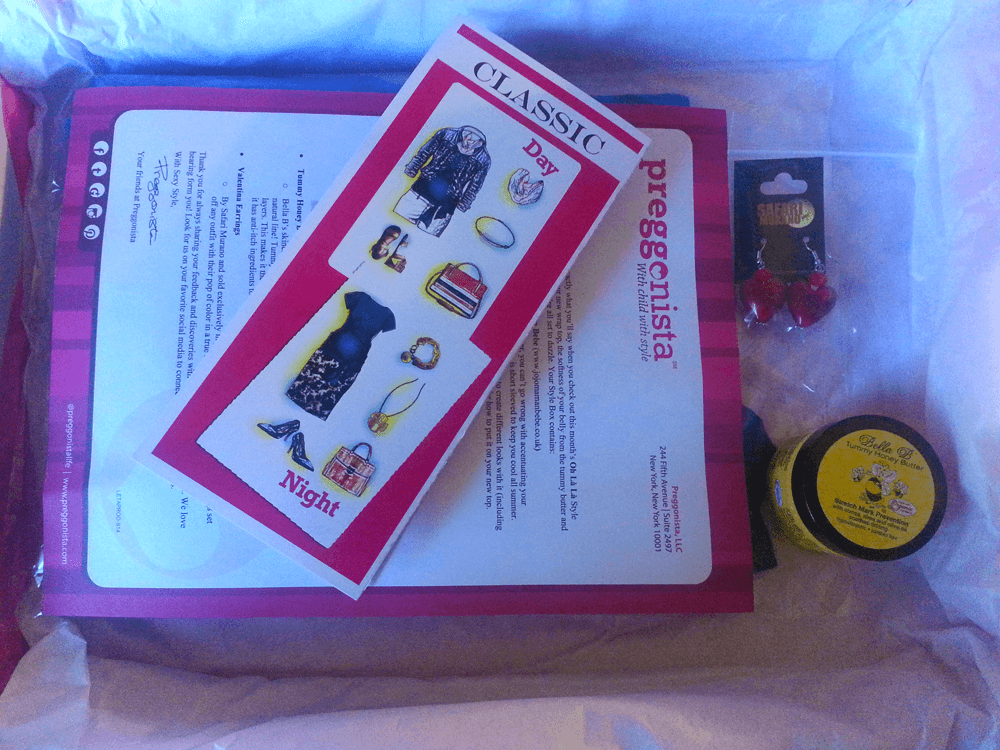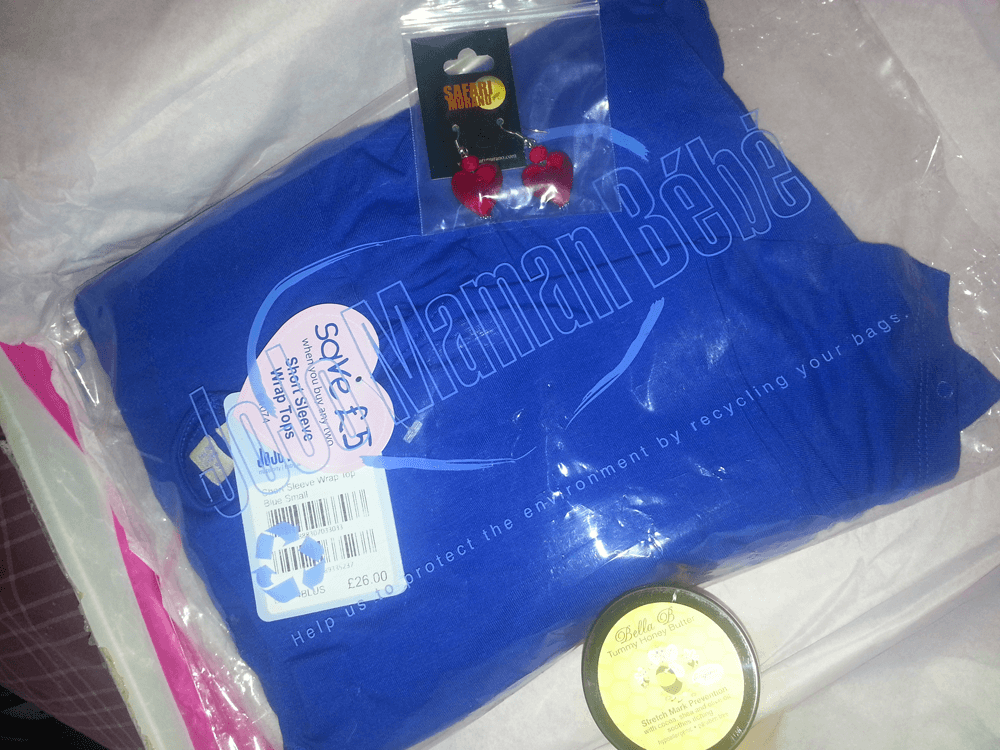 My absolutely two favorite items in the Preggonista Style Box are the blue wrap top and of course, the stretch mark belly butter. The butter is made with organic ingredients, including cocoa, shea, and olive oil. Absolutely no petroleum. It's made to maintain the skin's elasticity. A bonus for me is that is hypoallergenic and paraben-free! WHOO!! This stuff feels great and really smooths that pesky tummy itching.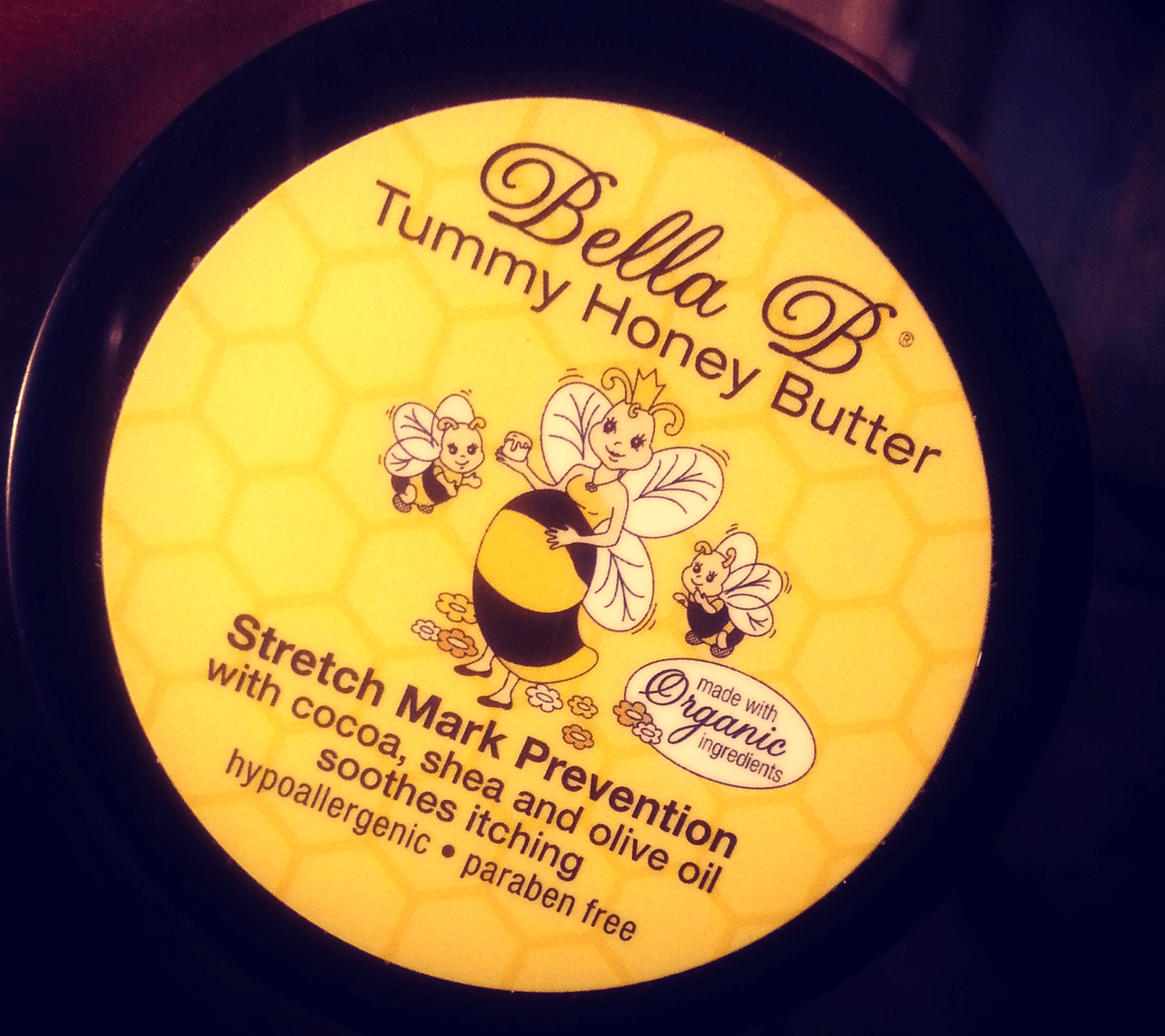 The blue top was a hit when I wore it on Mother's Day this past Sunday. I paired it with a very be-fitting black pencil skirt, mint blue heels, and an awesome piece of statement jewelry on my neck. Everyone loved it! The top is made with comfortable and sturdy fabrics: Viscose and Elastane. Obviously, for the stretch to have that perfect fit around your growing belly. It felt great against my skin and no itchness. I love the wrap. You can adjust it to anywhere along your body.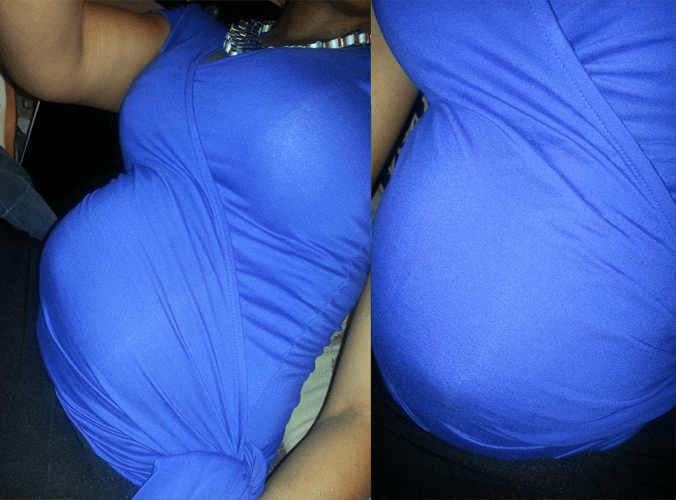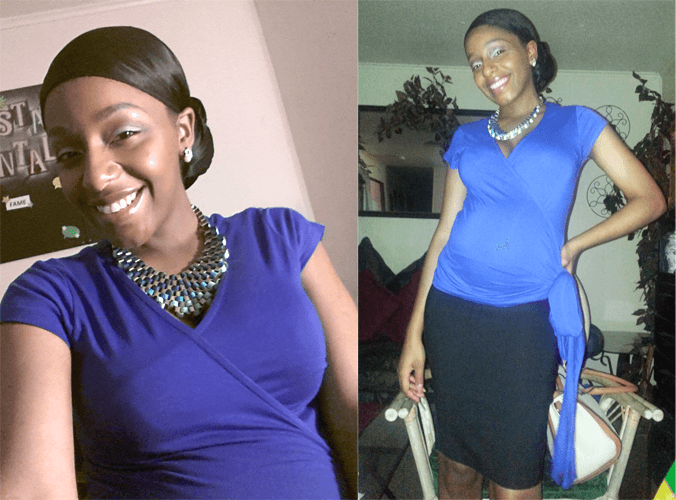 Preggonista allows you to purchase a subscription or even simply purchase as a gift to a fashion-loving preggo you may know. Subscriptions are $55 a month or as a gift, $75. I personally enjoy being honest about products I share with you so I would say that for the subscription price, makeup would also be great to add if they could get sponsors to share their items in the boxes.
I hope to see and hear more on Preggonista for sure. It seems quite promising as I haven't hear of any other subscription boxes for moms-to-be.
What do you think of my top? If you're a mom-to-be or even know someone who is, share what you would love to see in a fashionable subscription box for expectant women. Leave your comment love below!