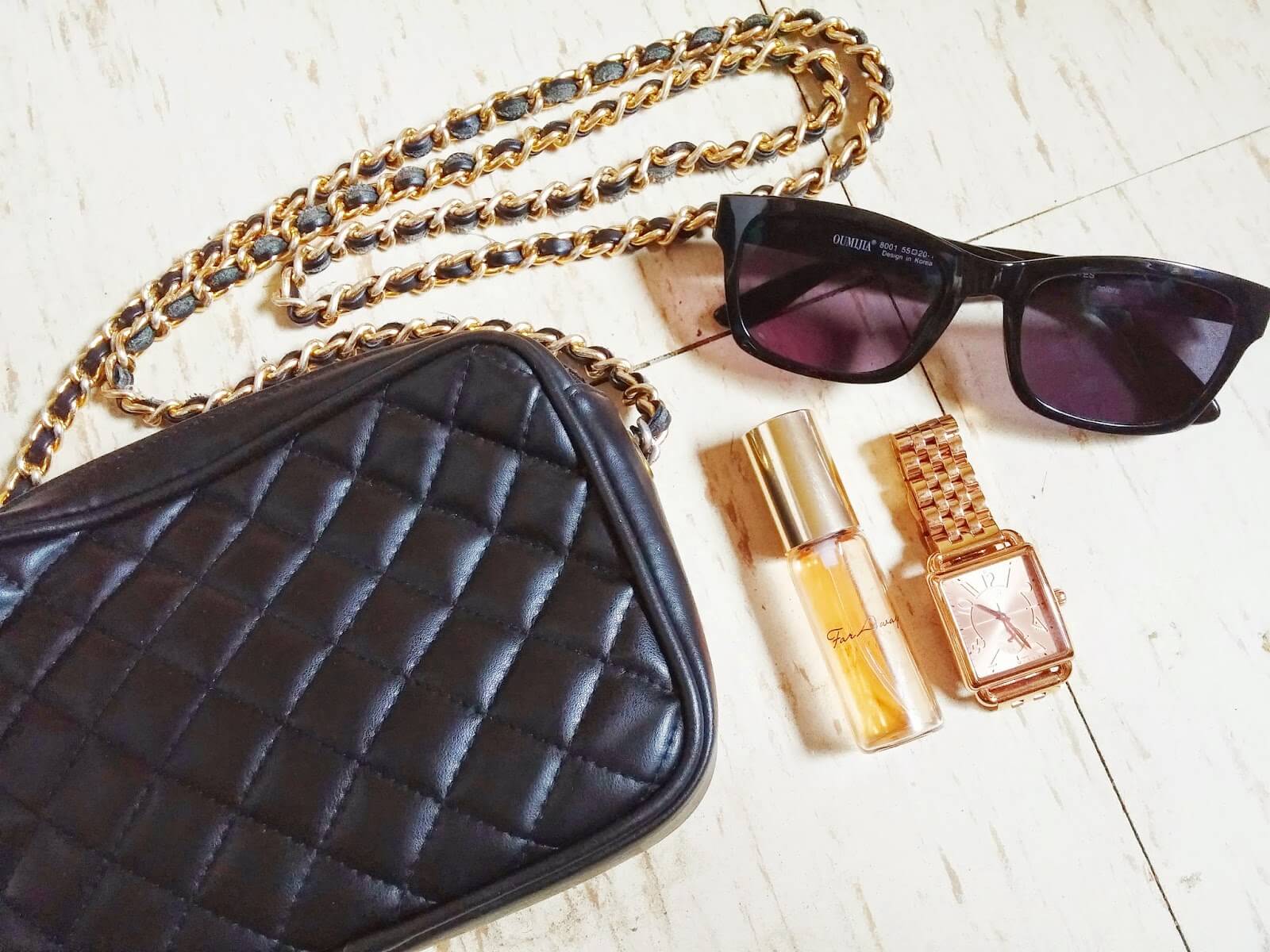 Every girl has her own views as to what essentials should be. I personally have various sets of them. Since 2015 is my year to explore the world of minimalism, letting go of MANY things is a tedious task for me.
I'm a big tote bag kind of girl. I just really love big bags. I collect them. Lately though, I've learned to travel lightly. Especially being a new mom and all. The less I have to carry the better.
Always keep a scent
I know I'm not the only one who cringes whenever I walk into a public restroom and small nothing but foulness. Like, what kind of women leave horrid smells like that? I have to carry a small bottle of perfume AT ALL TIMES! I also spray after myself. Something mama taught me since the very beginning.
Fragrance: Far Away by Avon -My favorite scent because my late grandmother LOVED wearing this.
Ashiness be gone
Uh yeah, if you don't carry a travel-sized lotion of some sort, you losing. Sometimes I'll lotion my entire body and legit forget my hands. Definitely not cute having dry skin between your fingers so keeping a small lotion stays handy.
Cream: Bath + Body Works True Blue Mini Paraffin Hand Lotion
I keep coints hunty
Yes, I meant to use that word… Coints = Money. Thanks for your colorful vocabulary Tamar Braxton. I don't carry cash often aside from loose change but I always make sure I keep a card as well as other important things like:
Insurance cards
Coupons because I gotta save too wherever I can!
My ID card
Keys
Pen
Mints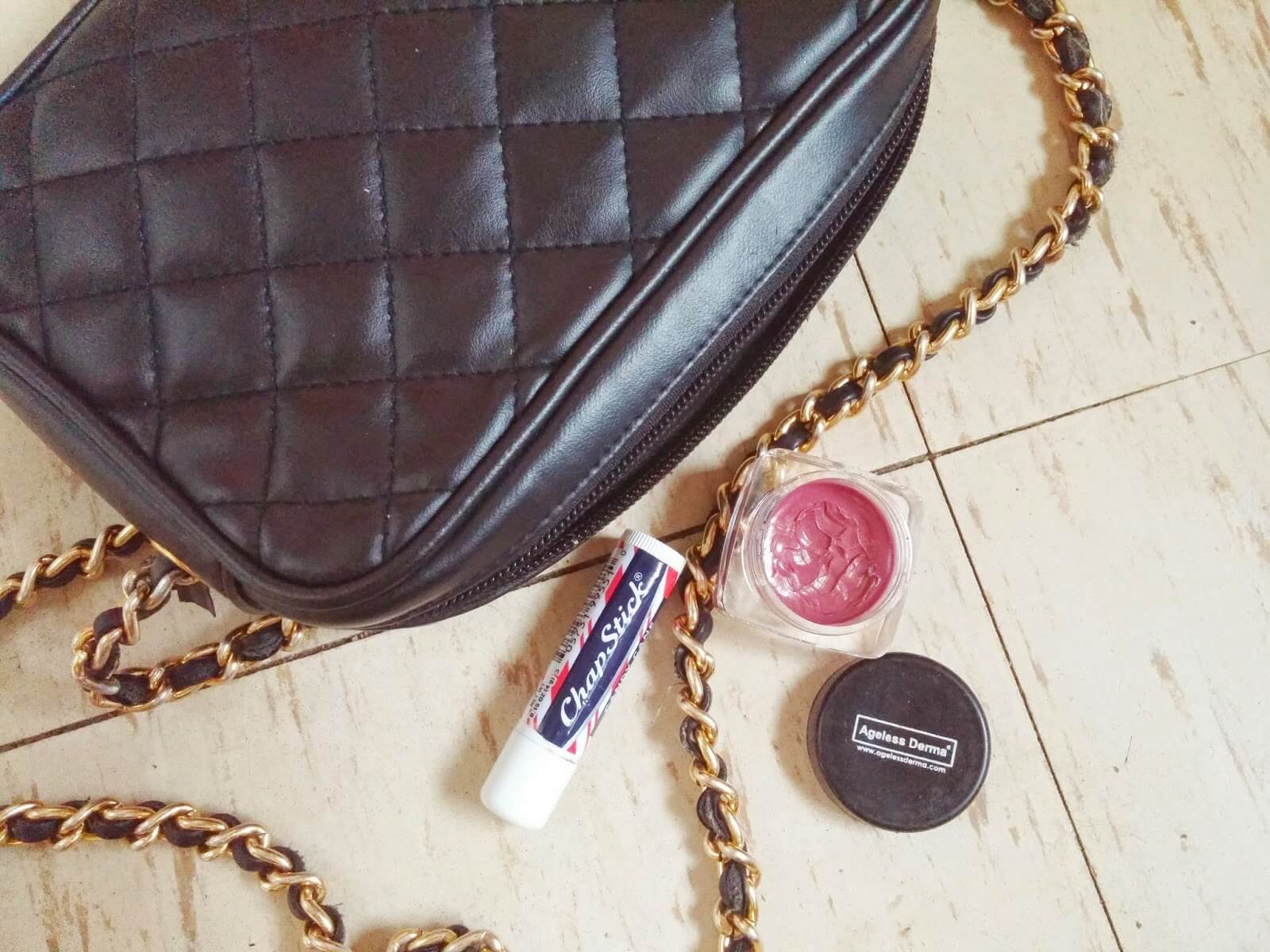 Lip moisture on fleek
lol, I seriously need to stop using that word but it describes things so effortlessly. Who came up with that anyway? Well, keeping both a Chapstick and a gloss is a must in my small bag. I'm currently carrying:
Balm: Peppermint ChapStick
Gloss: Ageless Derma Satin Lip Gloss
Don't forget your phone
Always…always! I never know when I may be the chosen one to call on 911 so my phone is extra essential. Can any millennials imagine life before smartphones? I can't even recall. I'm rocking with LG tech fabness so if you want to read my thoughts on my new baby, stay tuned for a near future post.
Gadget: LG G3 Gold
What are your must have essentials to keep in your small carry bag?