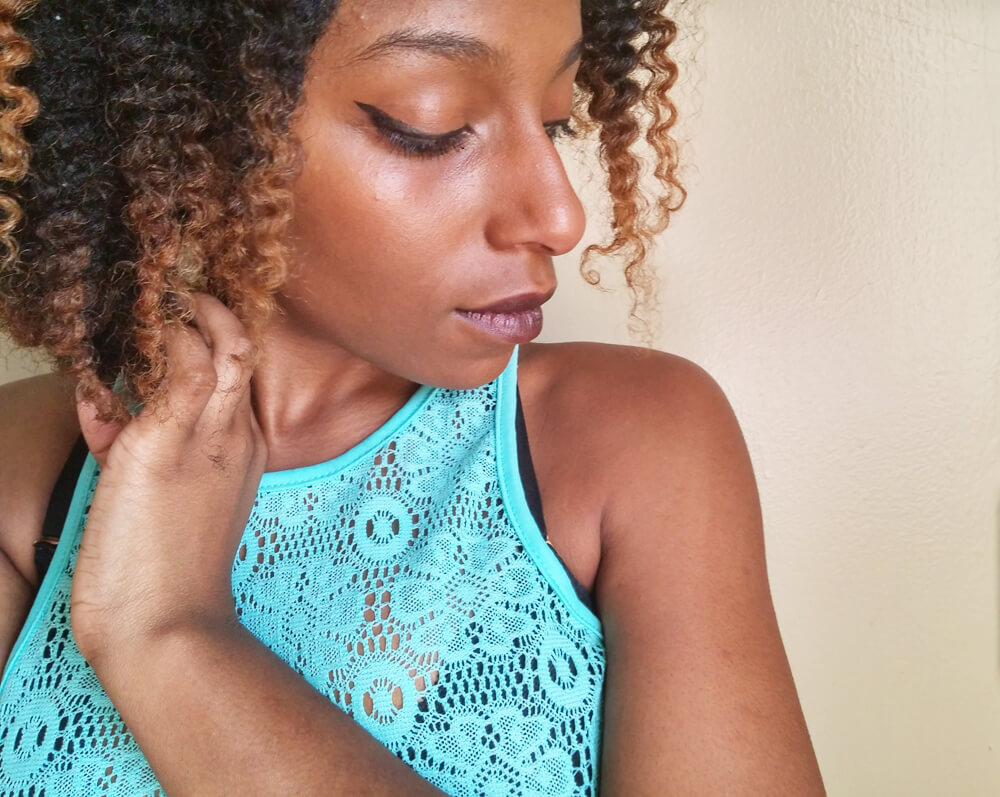 So I recently had the opportunity to work alongside several other bloggers and YouTube content creators to campaign for Beautiful Textures. July was Healthy Hair Month and I wanted to share how I maintain healthy, natural hair during these hot GA days. After being a new mom for a year already, I've experienced major thinning of my edges postpartum.
There were MANY days where I simply didn't care for my hair like I should have but I didn't want to cause more damage so tending to my edges and ends of my hair have been my primary focus. I love s good, quick style so other than my signature bun, I decided to go for the illusion of a short bob cut. My hair currently bottom boob length but you can't tell with this style – perfect!
I used the Beautiful Textures line of products to achieve my look. I was three products I've been eyeing to test out for my readers so luckily, they reached out to me and I got them sent my way. Using these three products, I was able to not only achieve great moisture, stretched hair, and smell good curls but they also helped keep my hair from being dry and brittle while out in the heat.
Beautiful Textures Rapid Repair Deep Conditioner. Great fro repairing damaged hair
Beautiful Textures Moisture Butter Whipper Curl Creme. Great for giving hair shine and moisture
Beautiful Textures Curl Definer Mousse. Ideal for transitioners looking to make "blending" easier. Also great for setting your looks.
Watch the video
How do you achieve healthy hair?