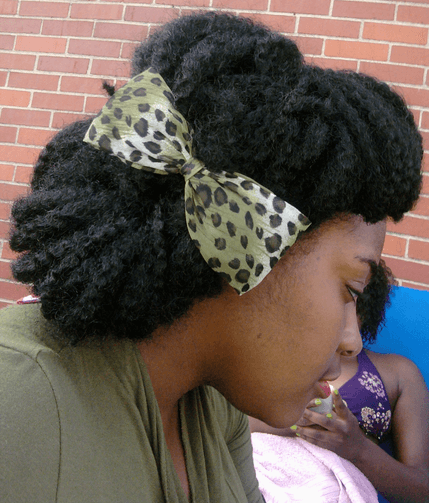 Meet Alfreda Ashiofu
HairType: Type 3 (a,b,c)-Curly Hair
Q: How long have you been a natural (or in transition)? Why did you decide to begin your journey?
A: 22 months. My journey just sort of began on it's own..before my big chop, all I had ever known was a relaxer. I remember it was something my mom did for my sisters and I all in one day she would relax, wash and style our hair, then the following day we'd get it cornrowed. Then my senior year in high school, on the night of my last color guard performance, I cut my hair to neck length. At this point I was addicted to the flat iron, so water and my hair were enemies, but a few weeks later I washed my hair and noticed I had curls, then my sister explained it all to me, a year later I did a big chop, and since then, I've grown with my hair in so many ways you can't imagine, but I didn't get here overnight, in fact I didn't notice how much awful things I was doing to my hair when I first went BC'd, like using just shampoo on wash day, and not protecting my hair at night. When I started "hairducating" myself, I felt slightly embarrassed. The odd thing about it was my hair was my strands were healthy but dry(I wore wigs everyday)
Q: Did you BC (Big Chop)? If so, when?
A: October 2011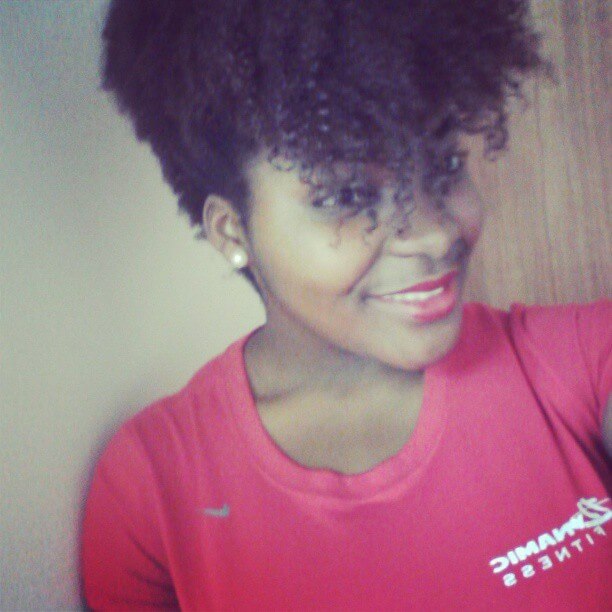 Q: What are your favorite styles/protective styles?
A: Rope twists, flat twists, fro hawks, twist outs, and wash n'gos.
Q: How do you care for your hair? Share your regimen.
A: I co-wash whenever I feel like my hair needs it. I detangle with conditioner and seal in the moisture every night, then wet it and style the next morning. I deep condition once or twice a week, and I shampoo once every two months or less.
Q: What are your go-to staple products?
A: Silkience Silky-Smooth Conditioner, spahaus by silkience conditioner, a few oils(safflower, sunflower, EVC, EVO, and grapeseed oils).
Q: What advice would you give others who plan on going natural? Anything you wish you would have known before your transition?
A: If the only thing you've known all your life is your relaxed hair, then you should definitely go natural, it may have a beneficial impact on your life like it did on mine. Also I wist I had known that I could have hair without a relaxer.